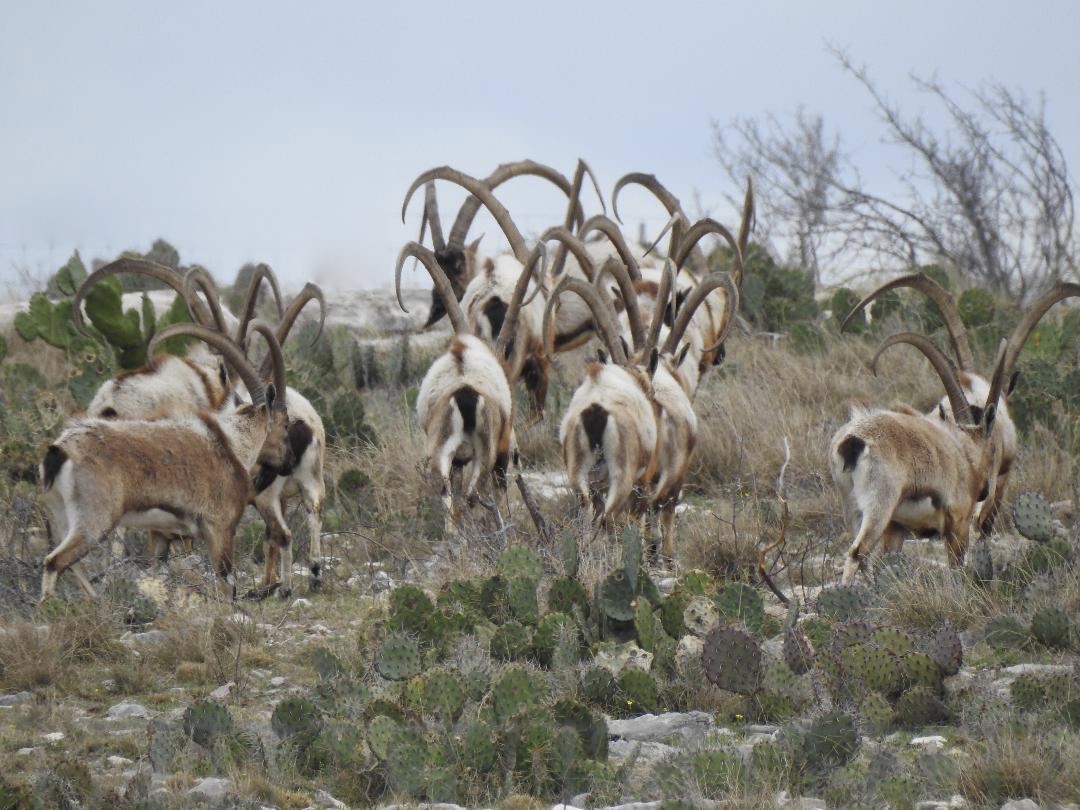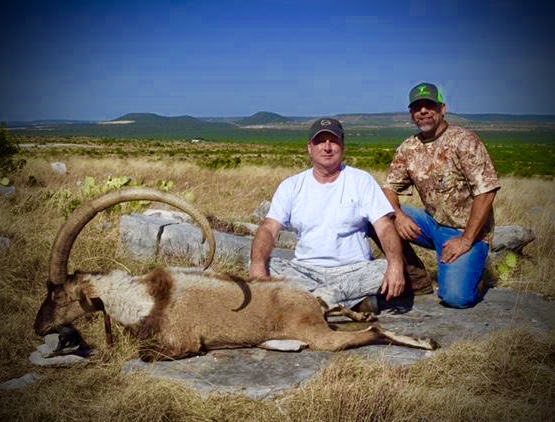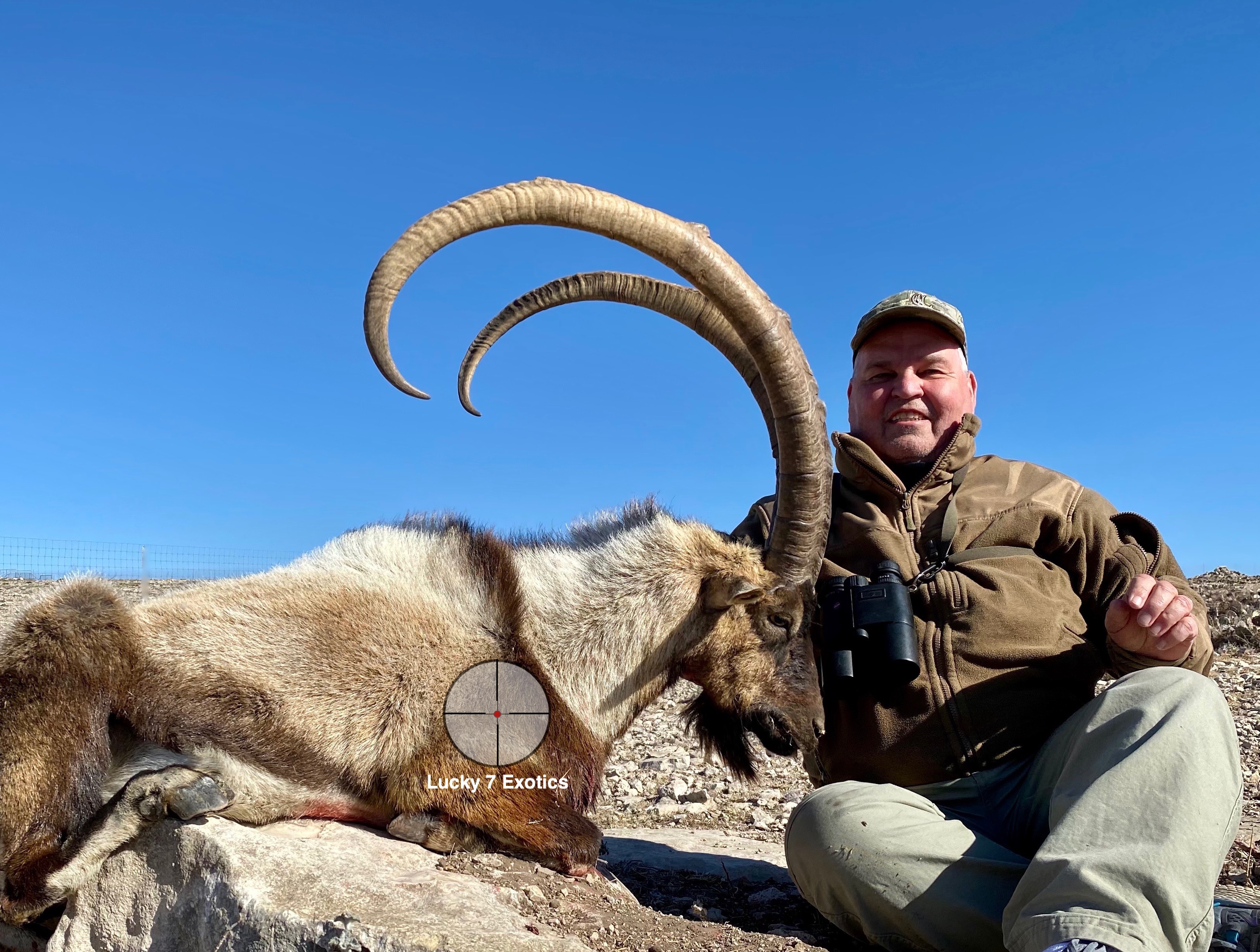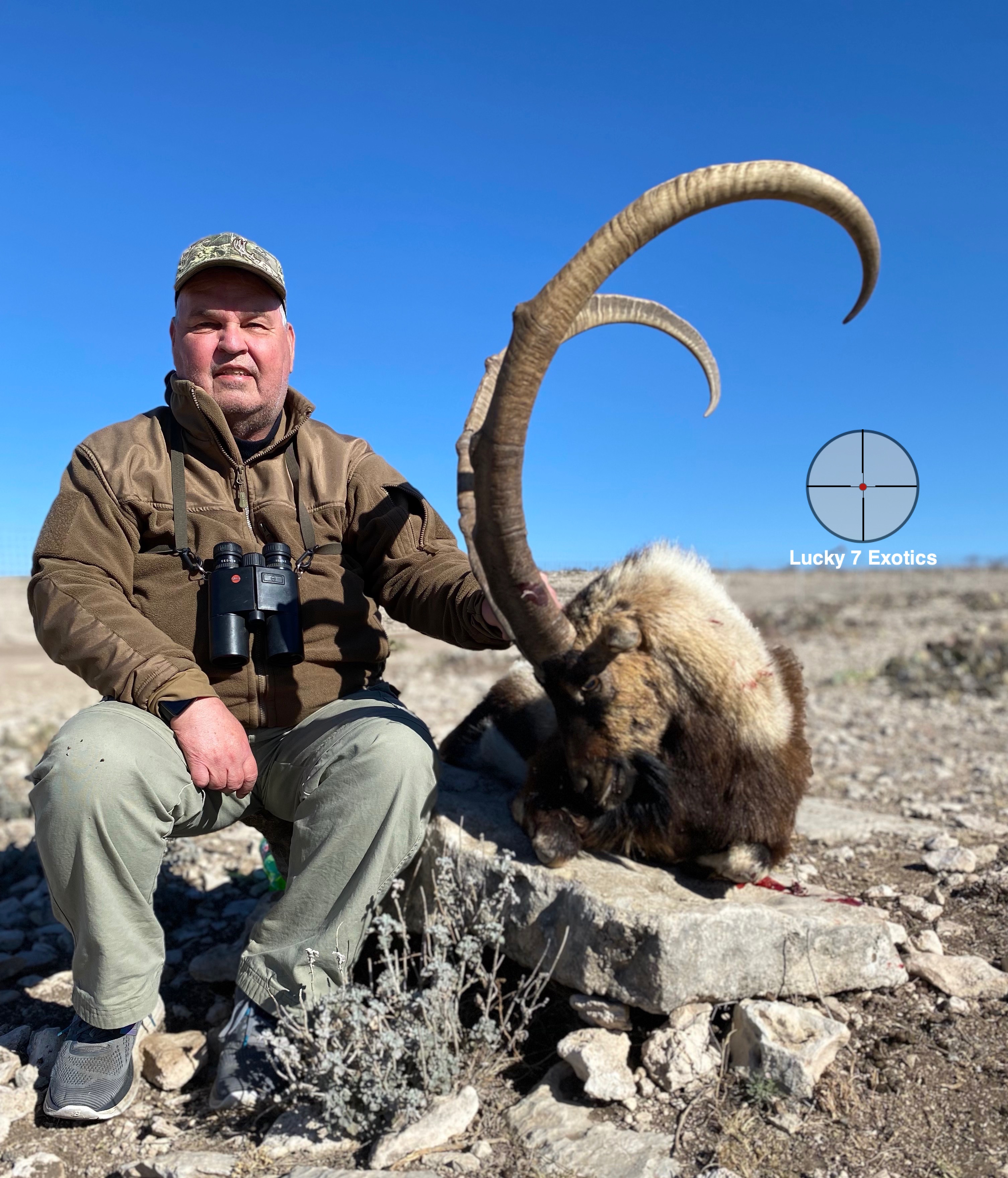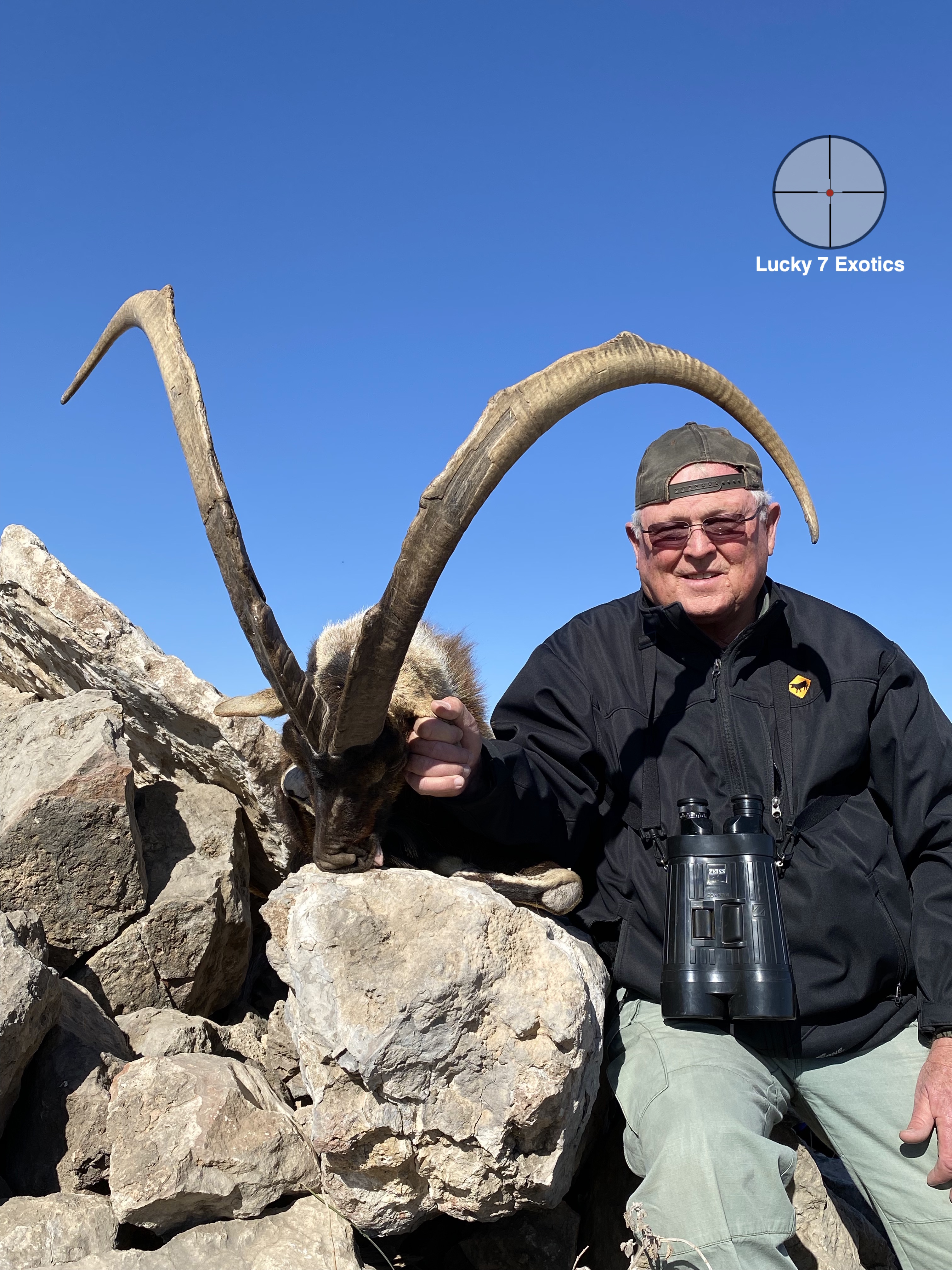 Nubian Ibex Hunts in Texas
The Nubian ibex is the only ibex species adapted to life in hot, arid regions of the world. Their shiny coats reflect the harsh sunlight of northeastern Africa and Saudi Arabia. This coat is also waterproof for times of rain. These incredibly agile animals spend their time in steep mountainous terrain, which would normally be dangerous to other animals. However, they move up and down the precipitous cliffs with ease, and in this hostile environment this plays a big part in predator avoidance. Males grow impressive horns for defense and to impress females during mating season.
This relatively small ibex is distinguished by the striking, backward-arching horns of the male, which are long, slender, and ridged, casting a brilliant silhouette against the rocky, mountainous terrain of its surroundings. The coat is a light sandy brown color, with a white underbelly, while the legs display noticeable black-and-white markings. Males have a dark stripe down the back and older males grow a long, dark beard. During the October rut, the neck, chest, sides, shoulders, and upper legs of the males become dark brown to almost black in color. Males grow much larger than females.
Price on Request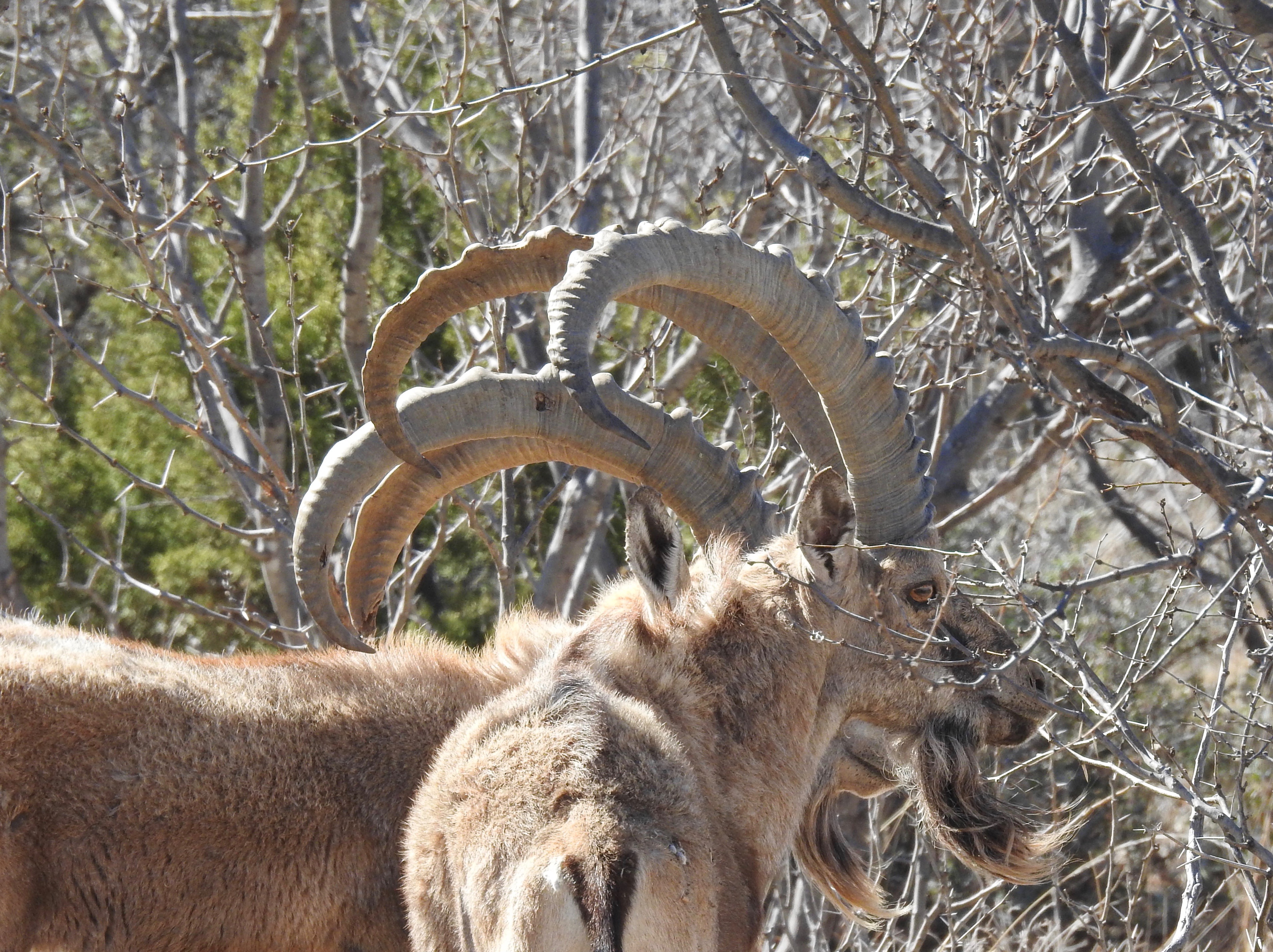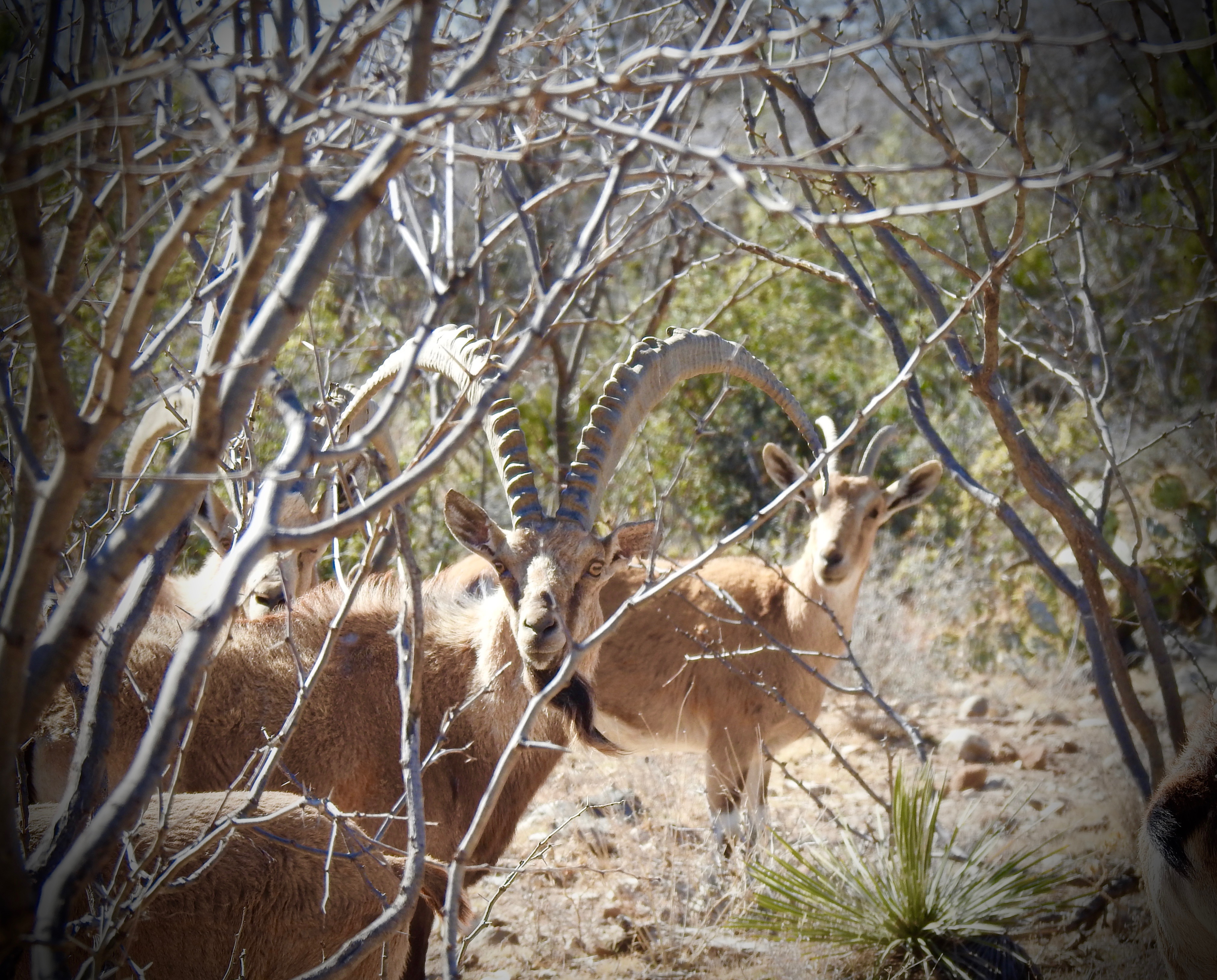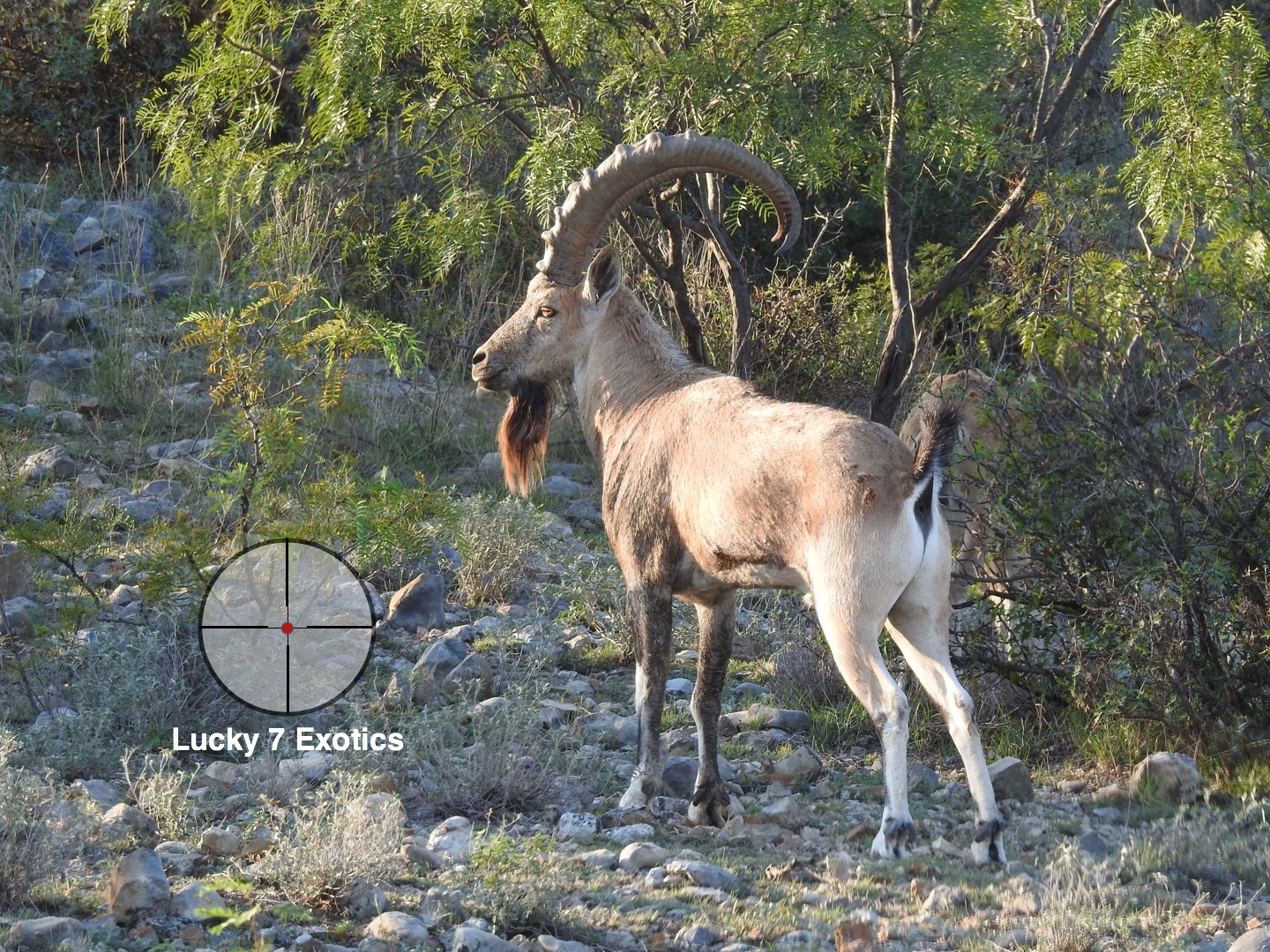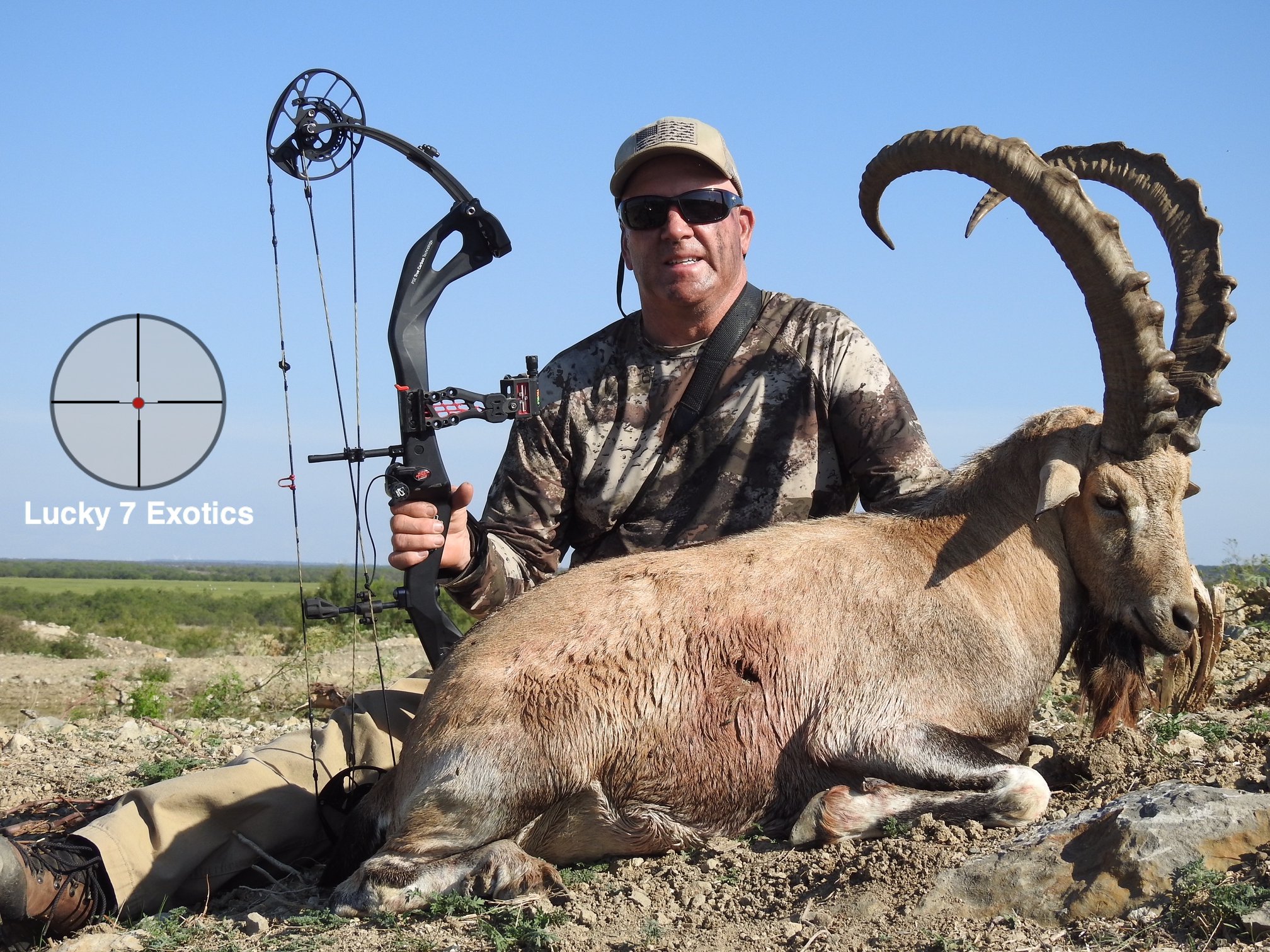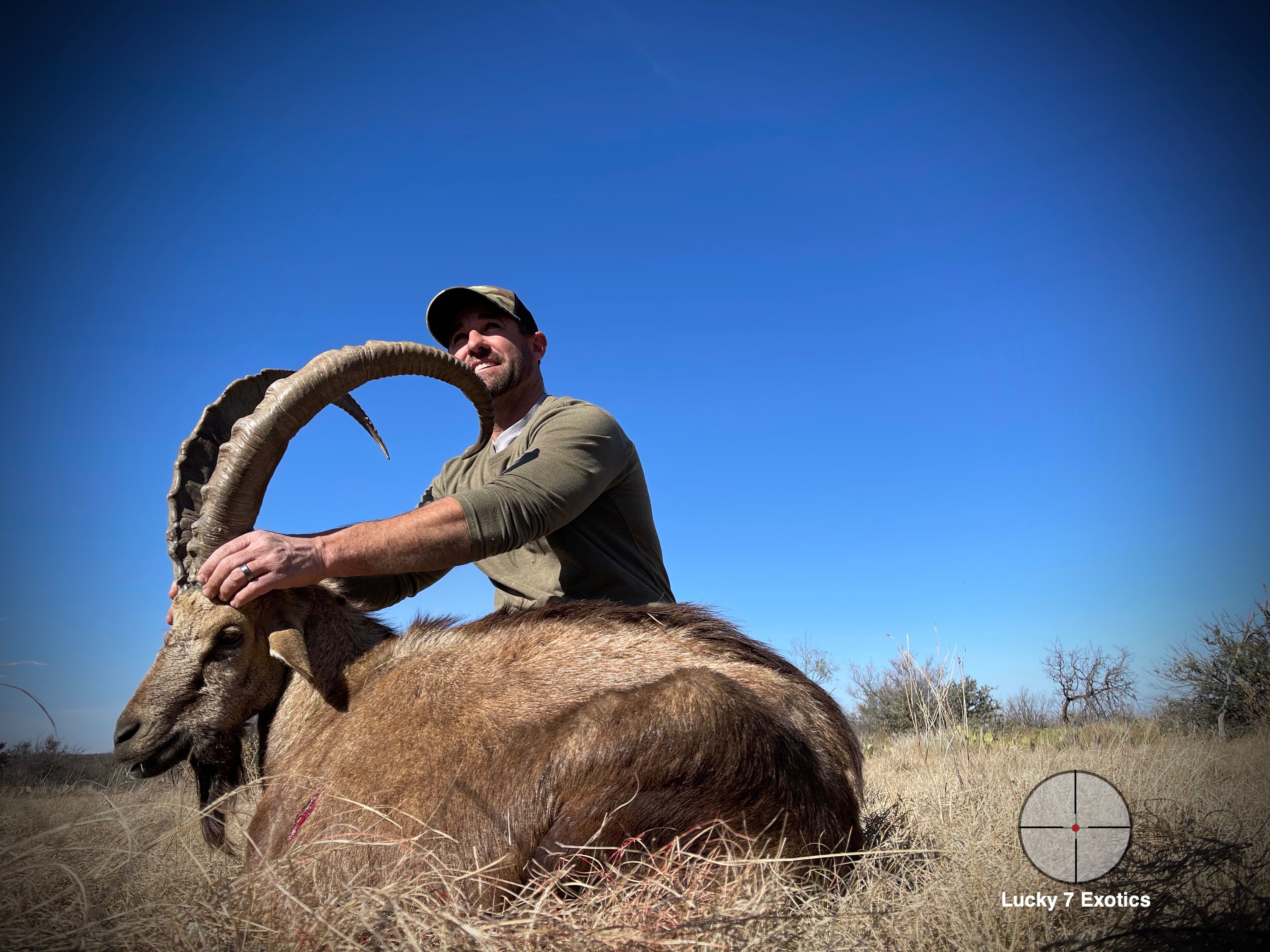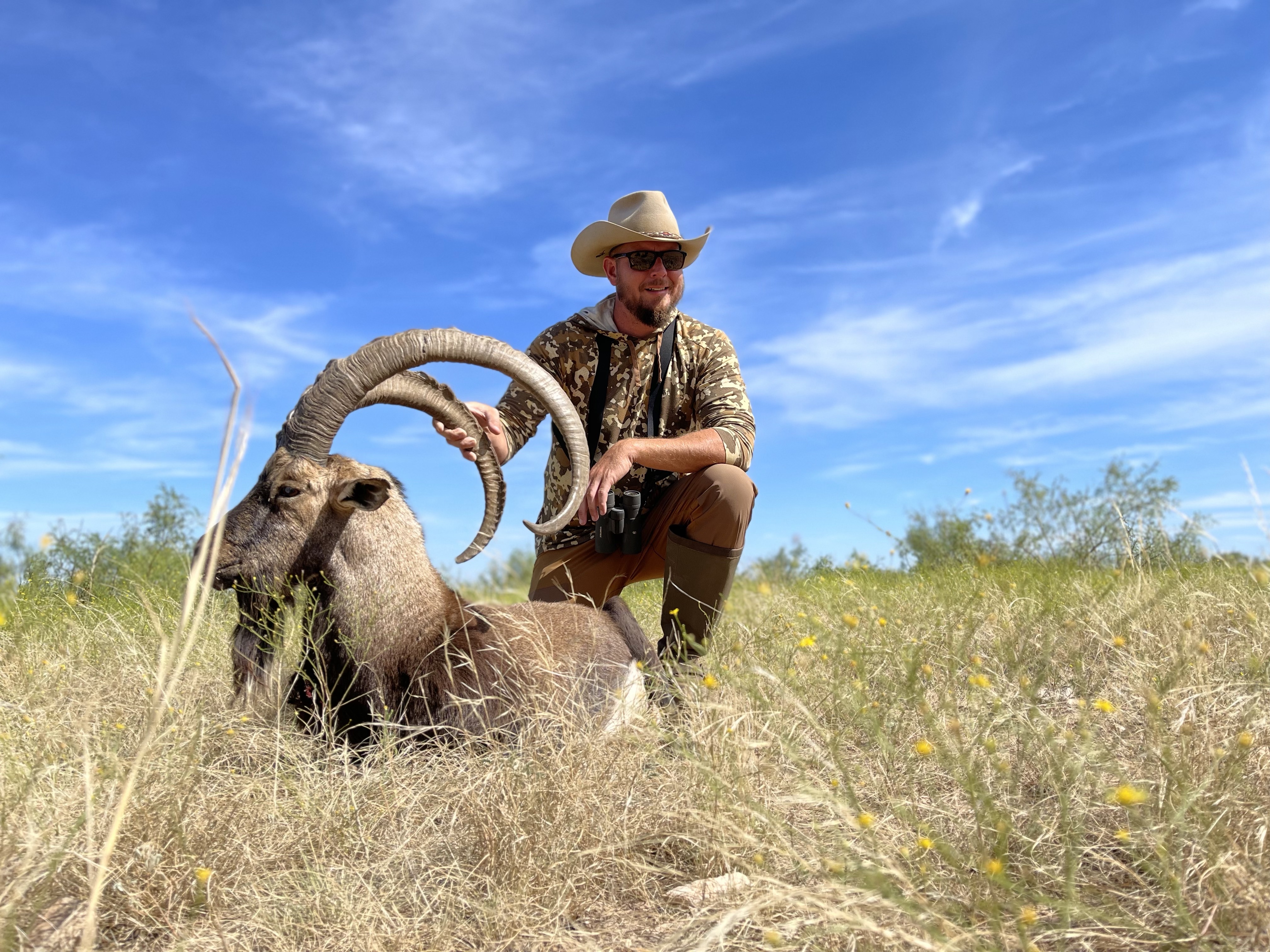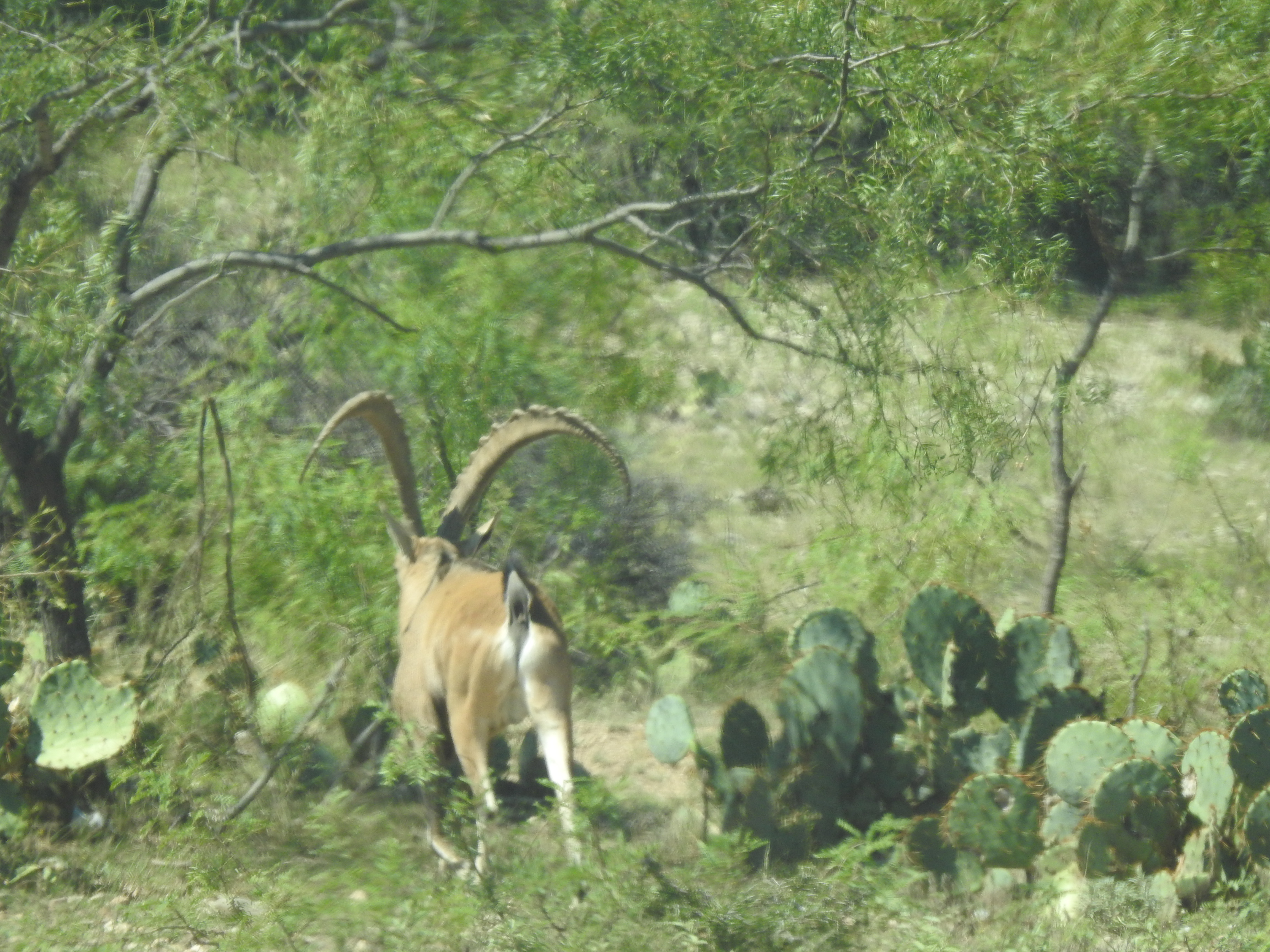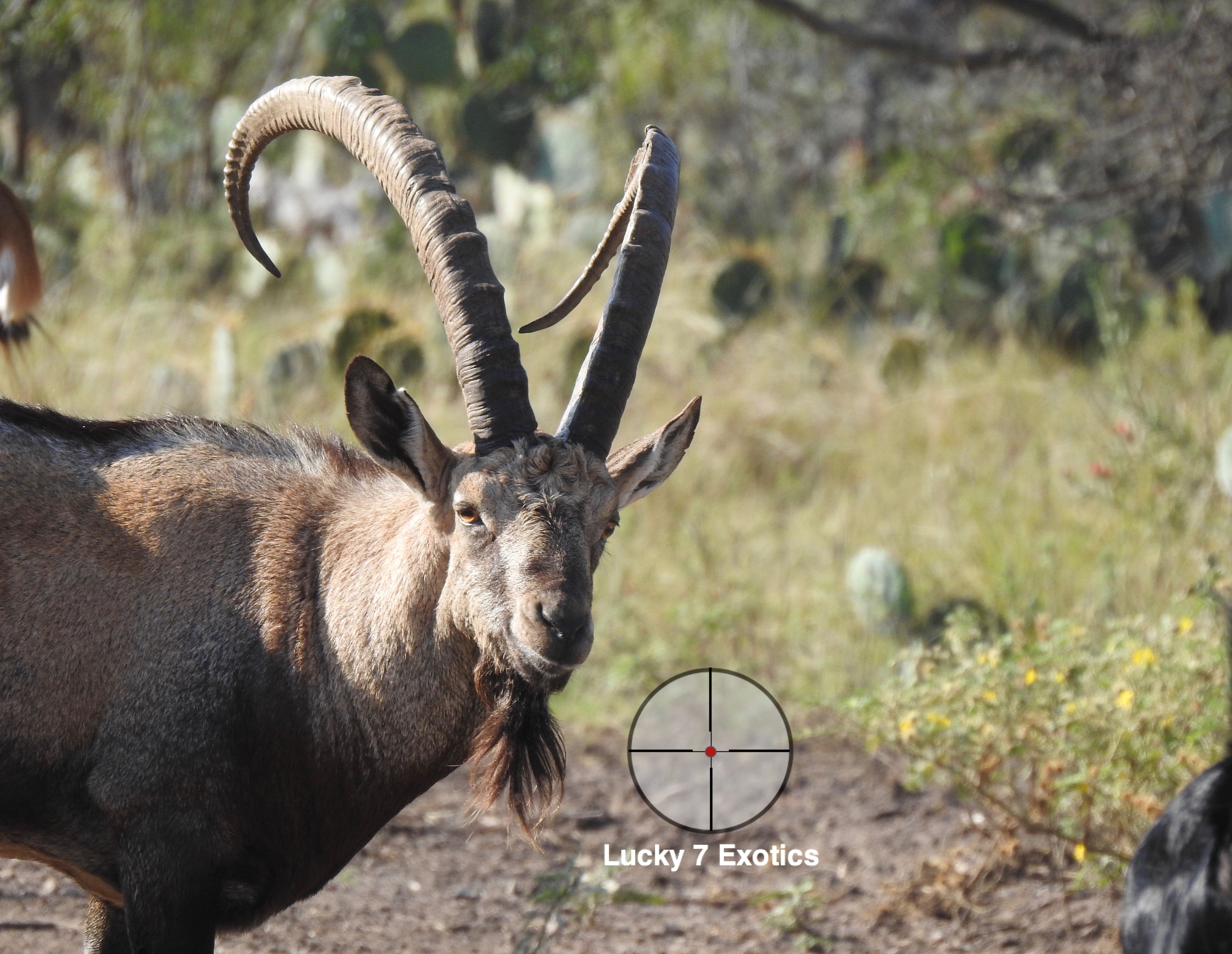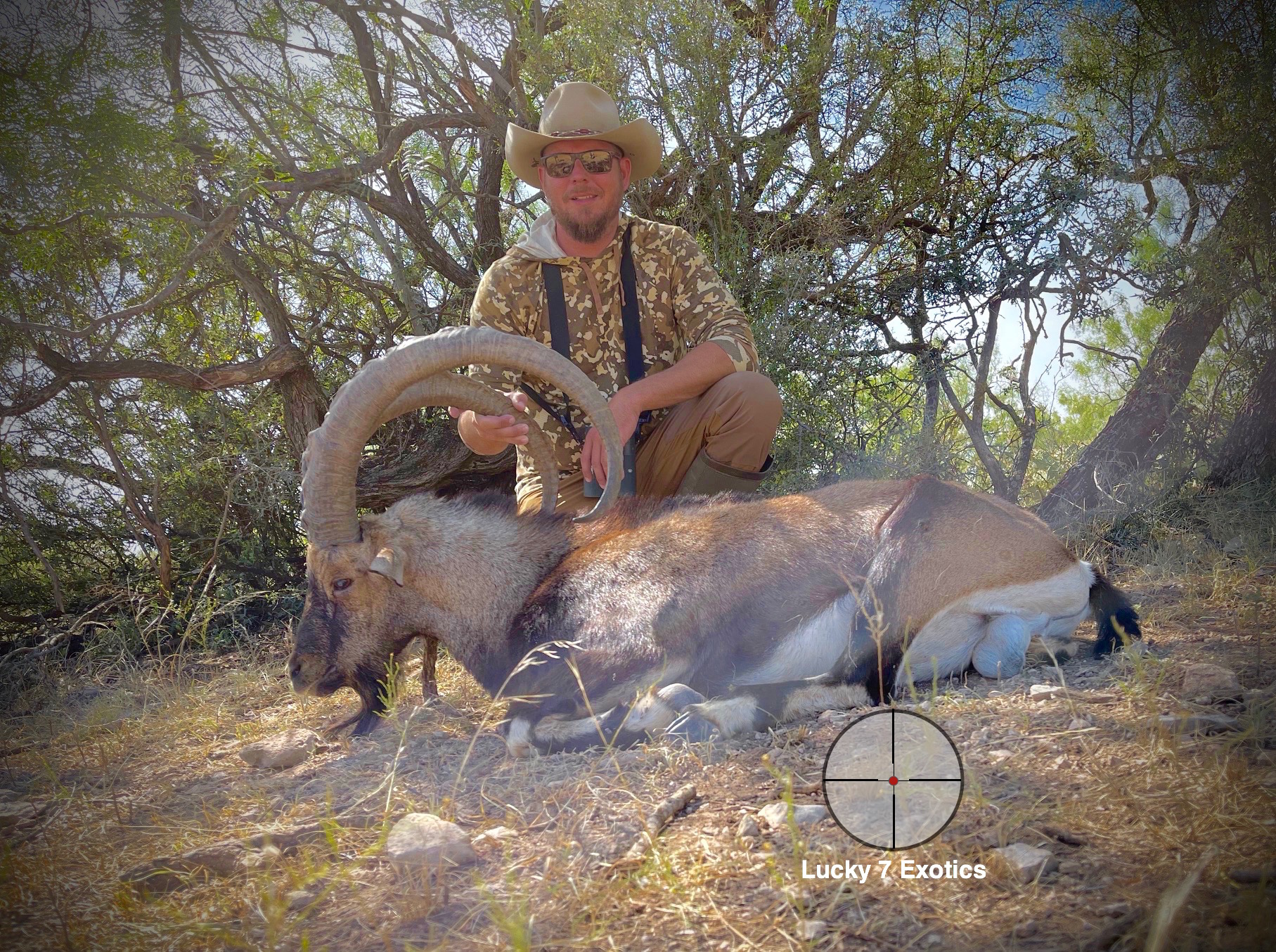 Hybrid Ibex Hunts in Texas
Hybrid Ibex.  They make impressive trophies and make for a great hunting experience..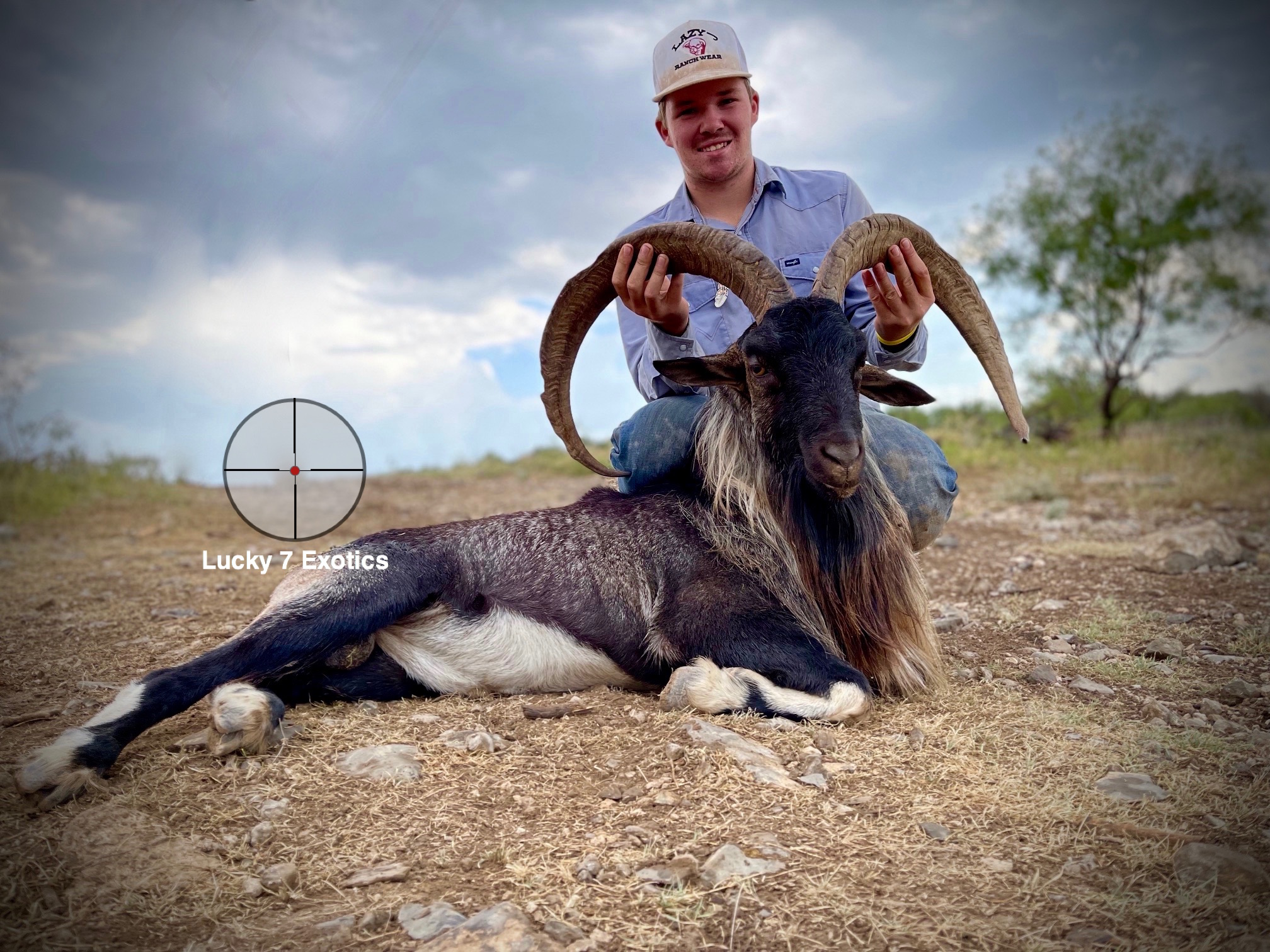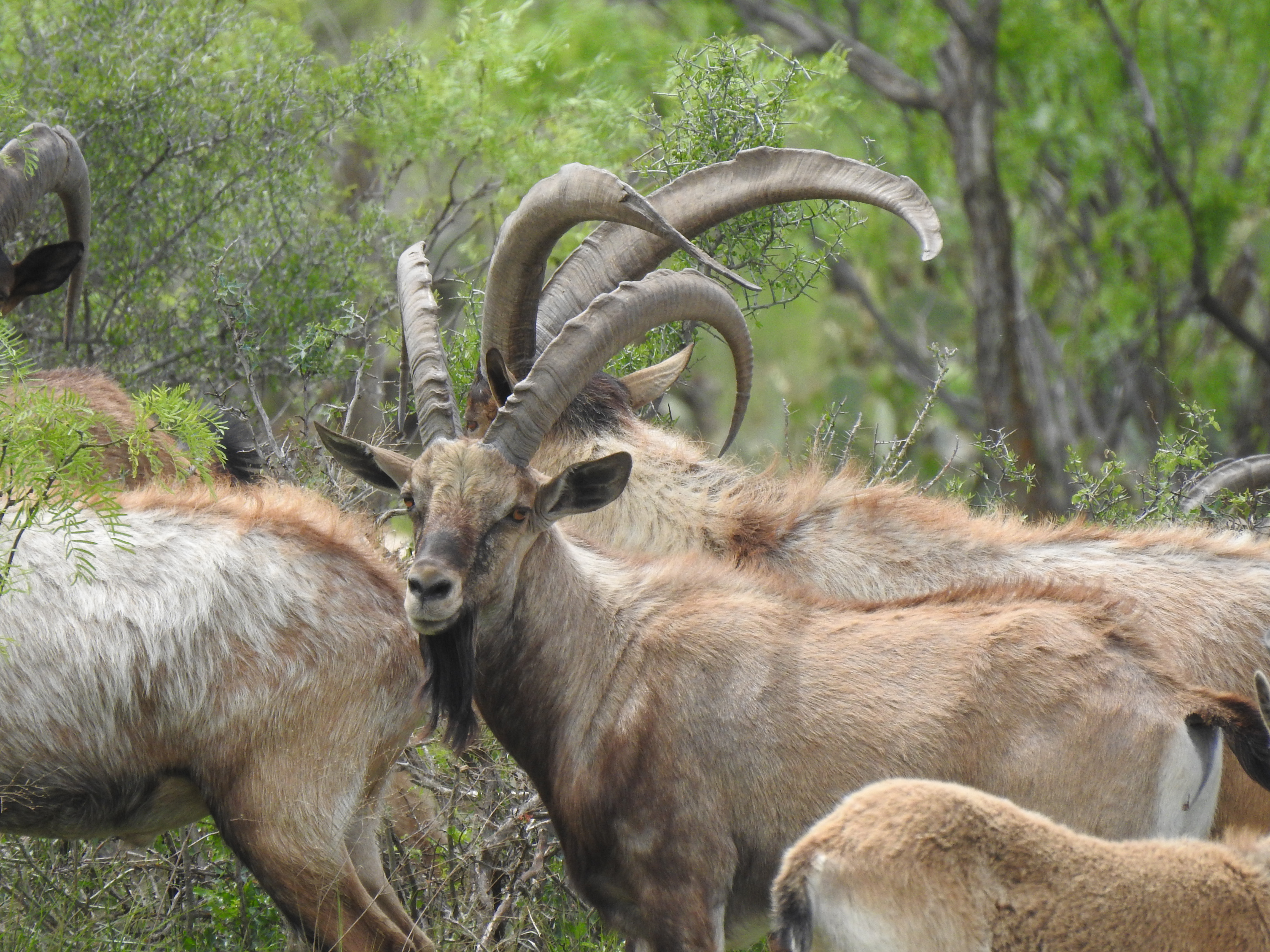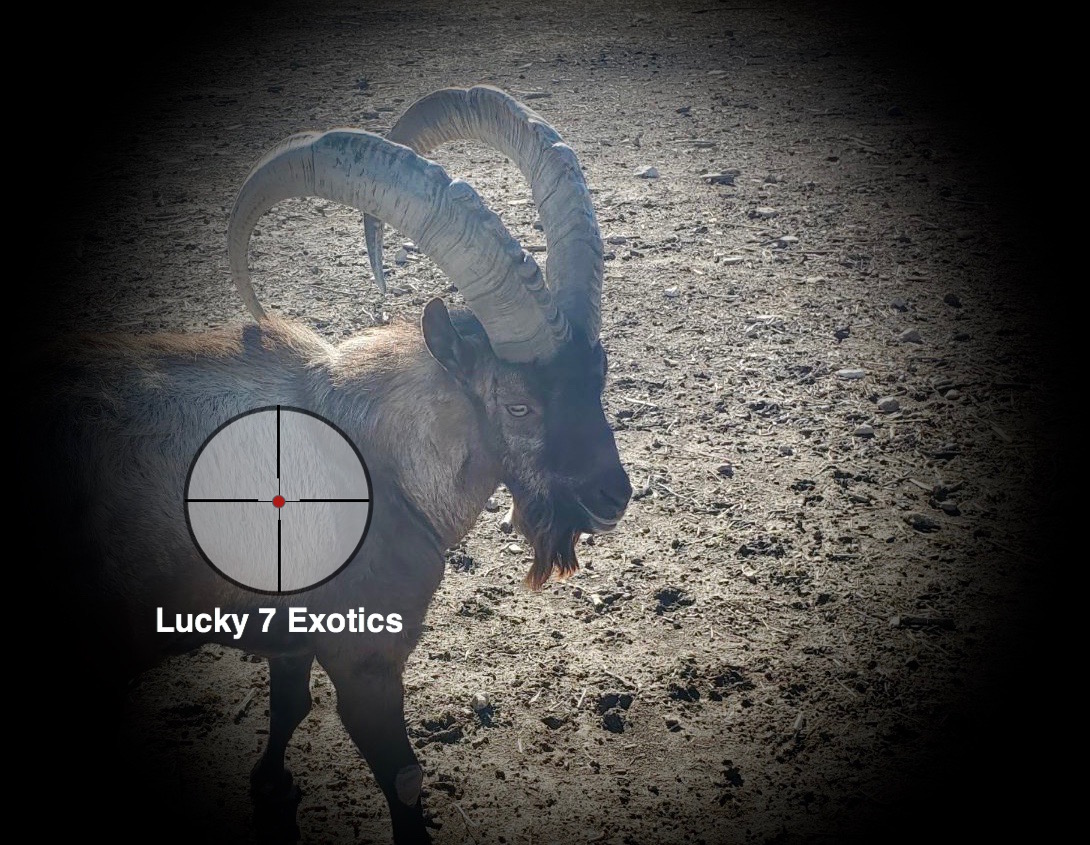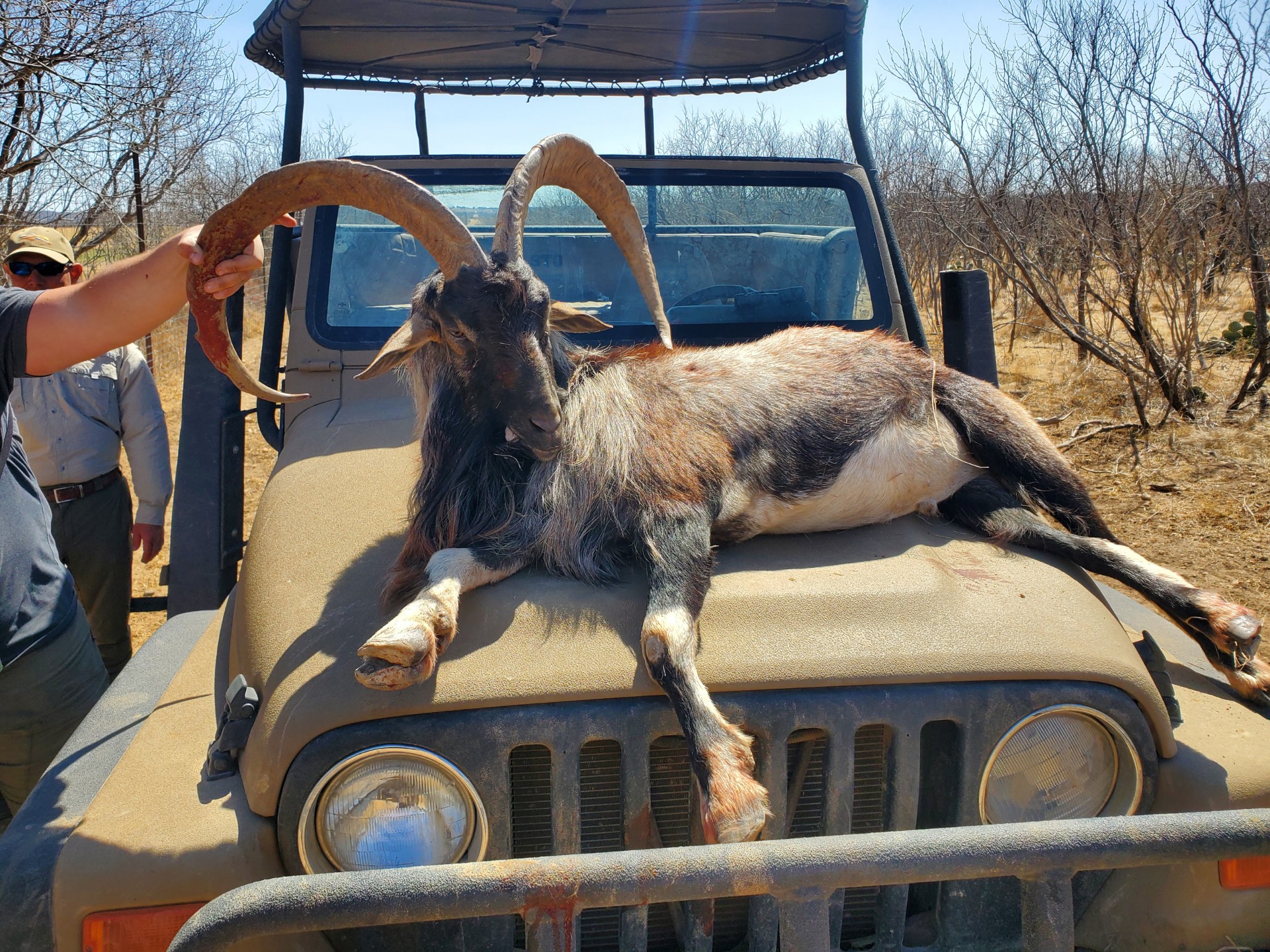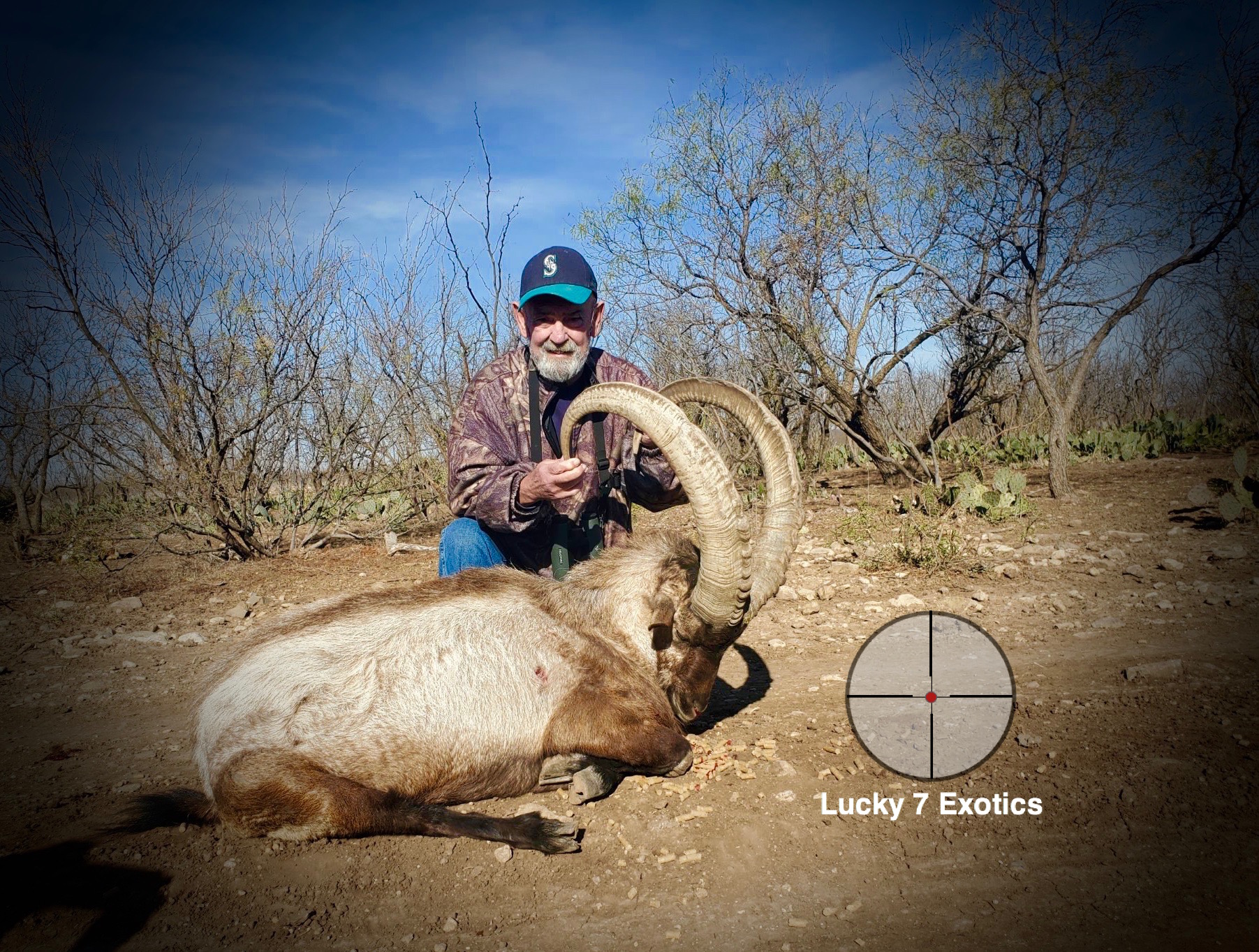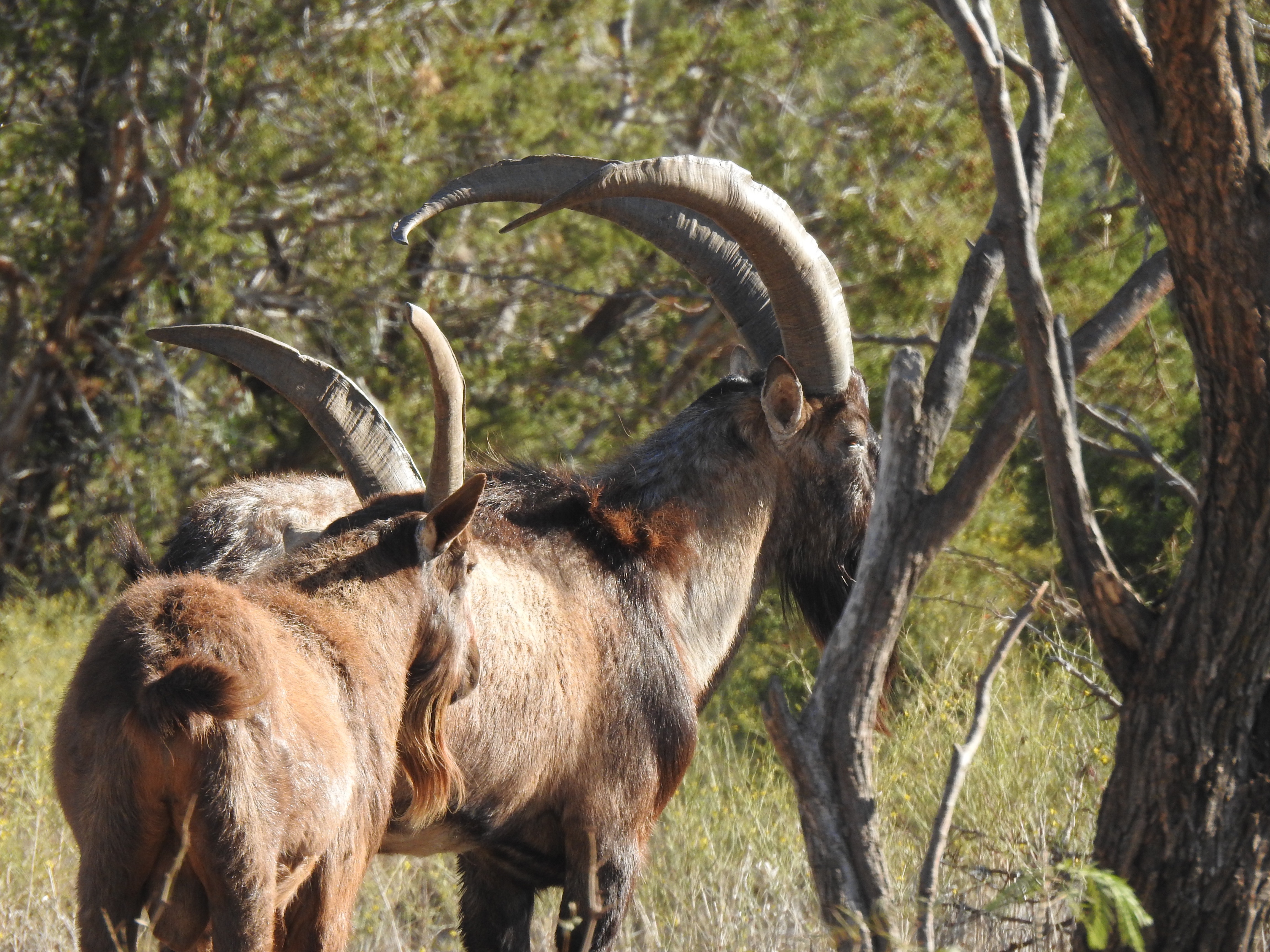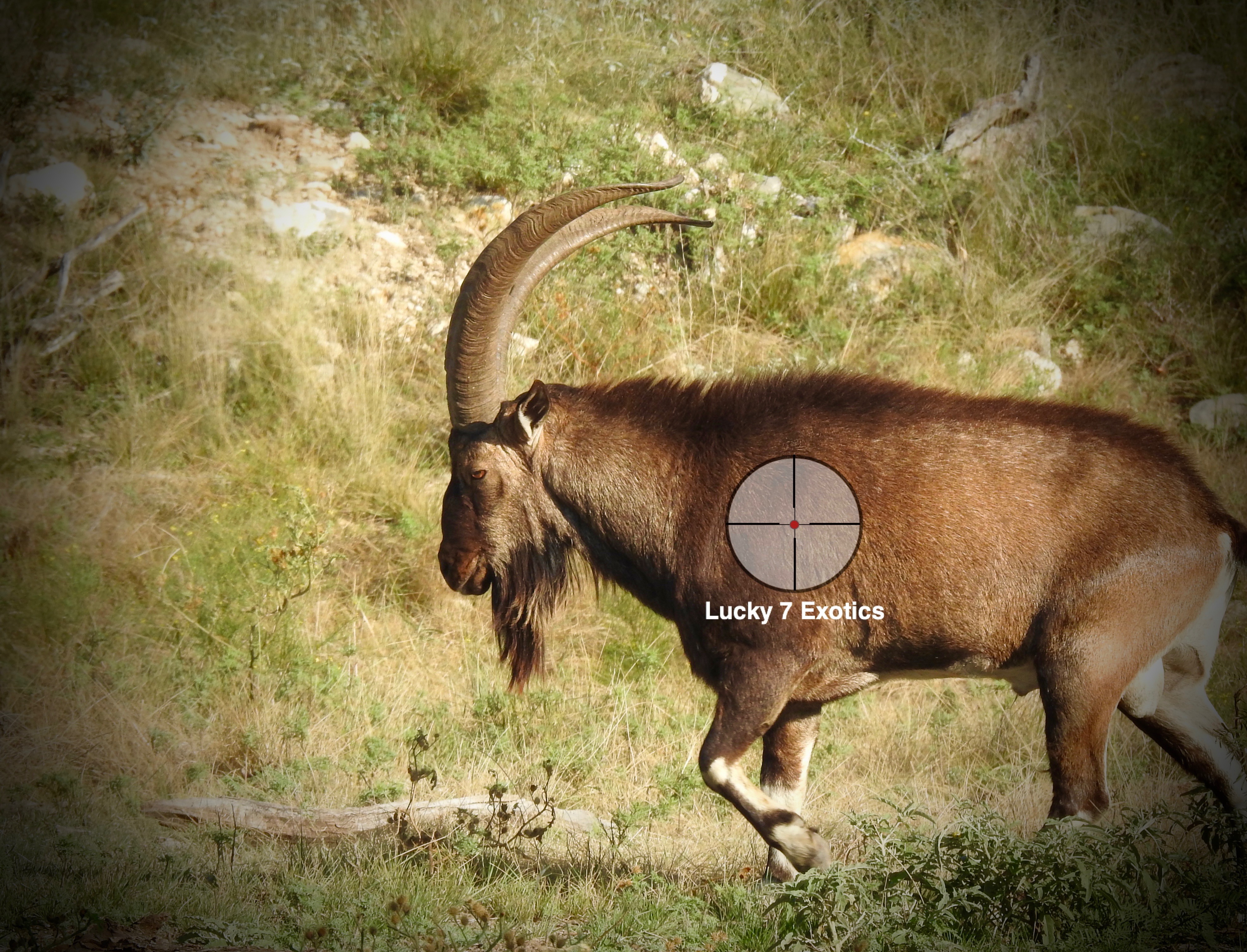 Tur Hybrid Hunts in Texas
Or Markhor Hybrid