Axis Deer Hunts Texas
Lucky 7 Exotic Ranch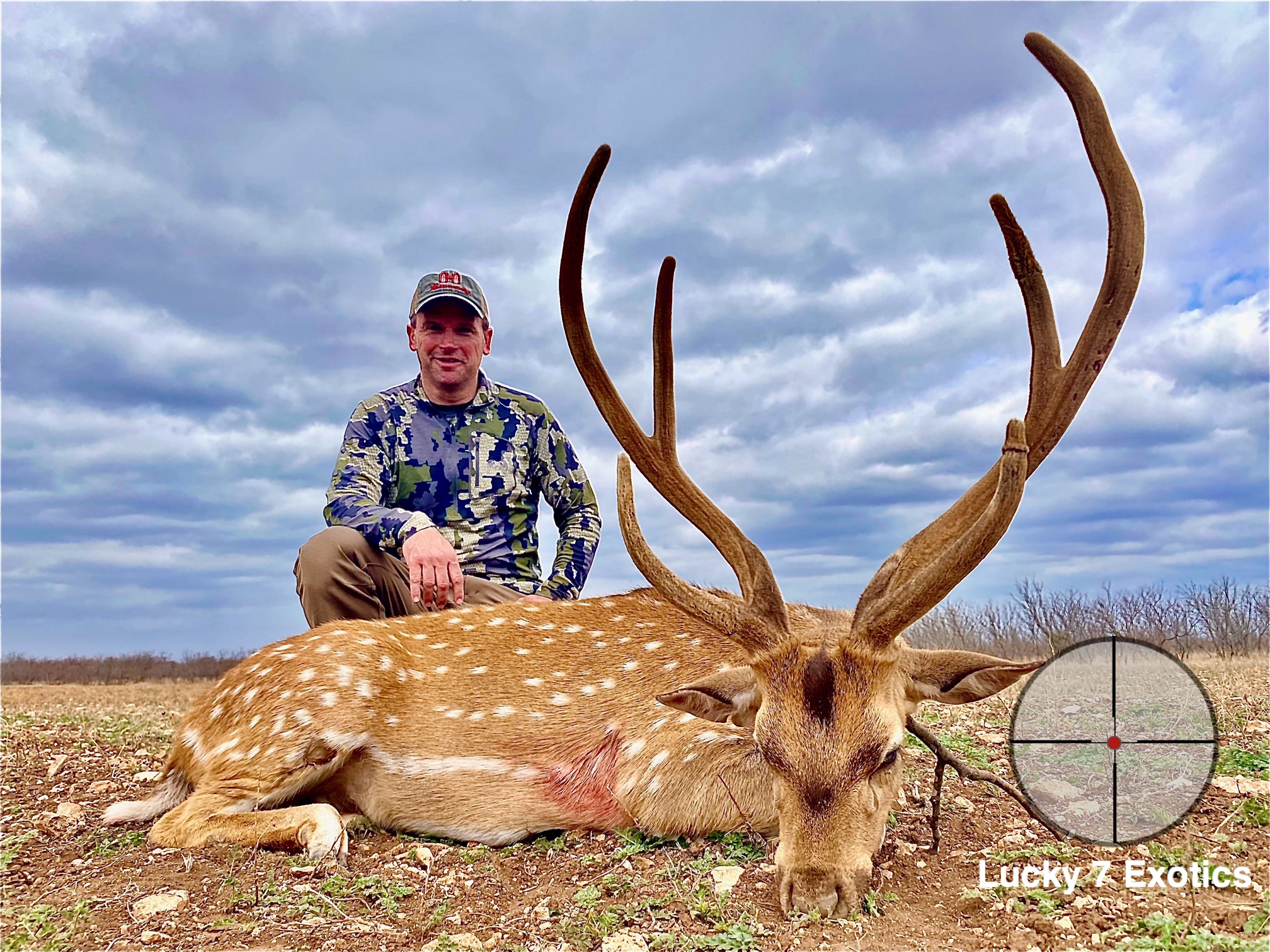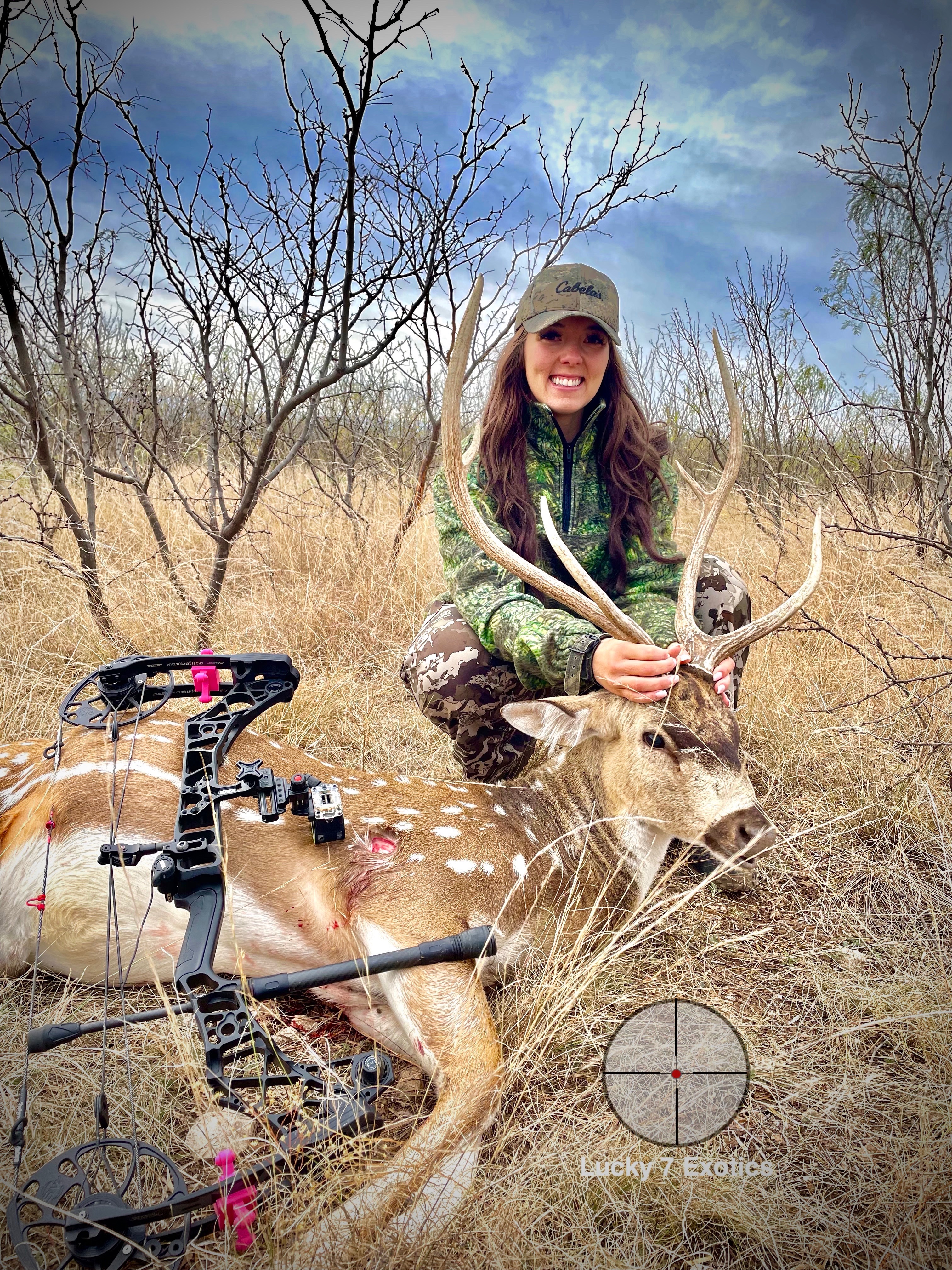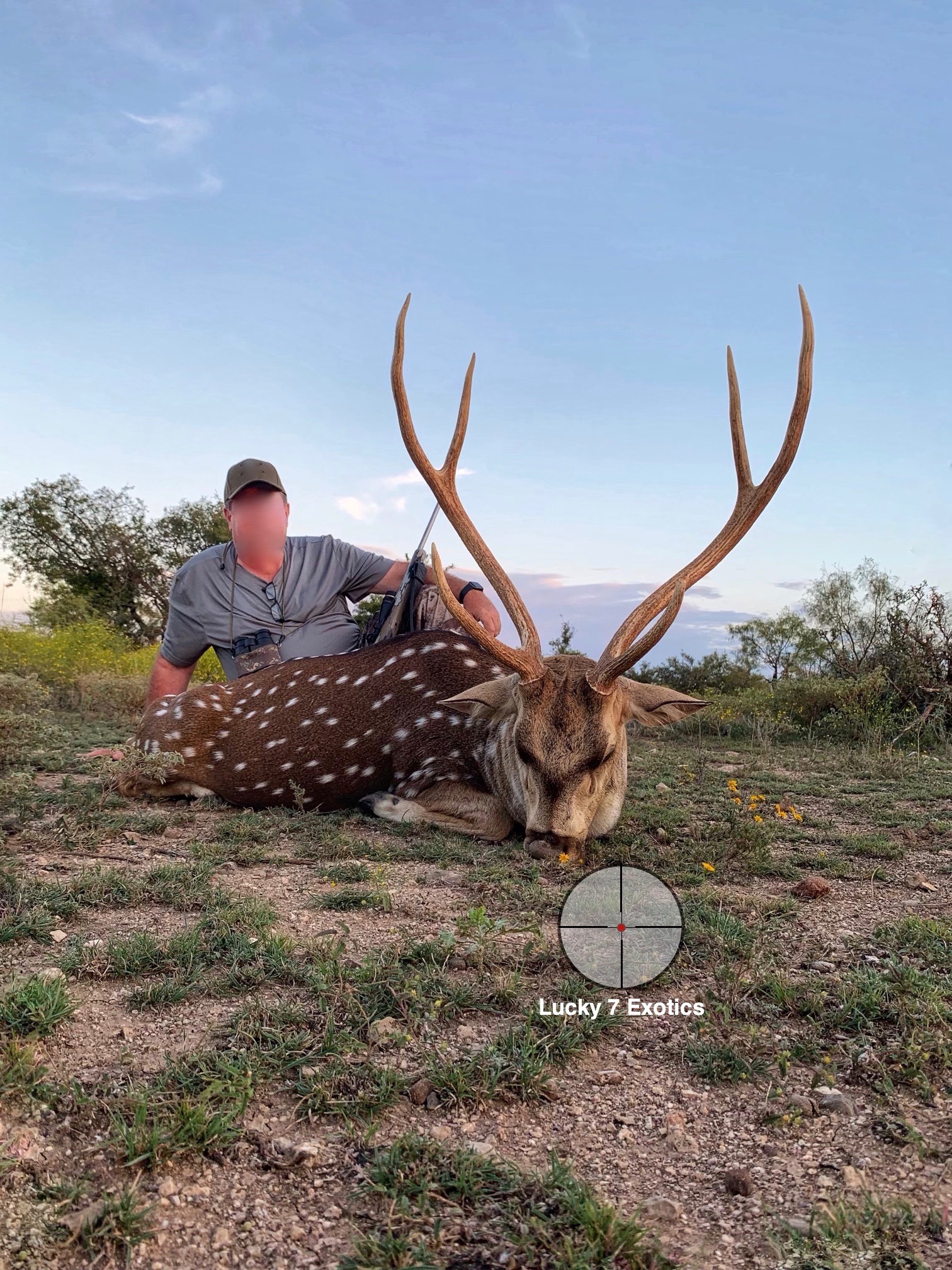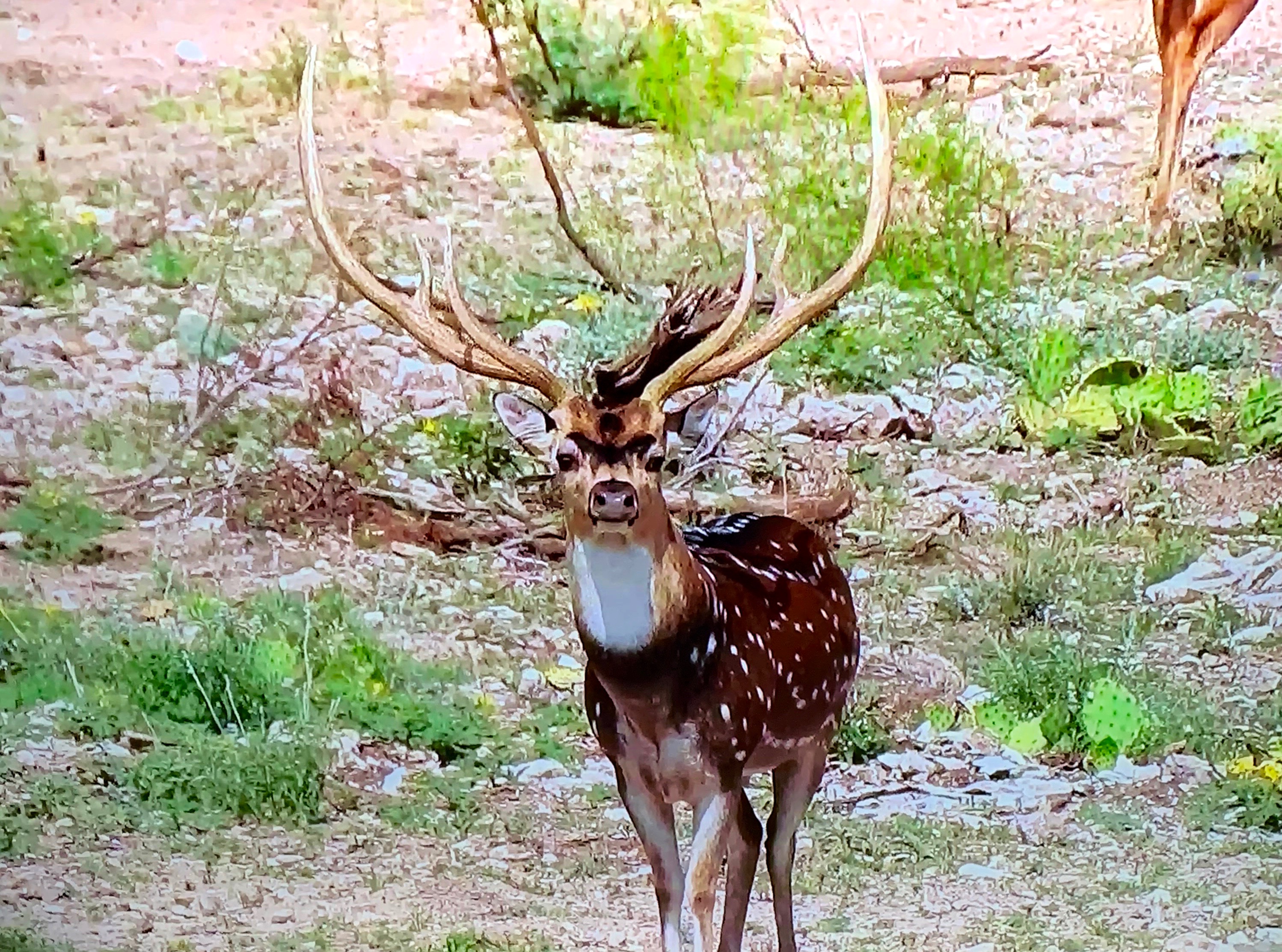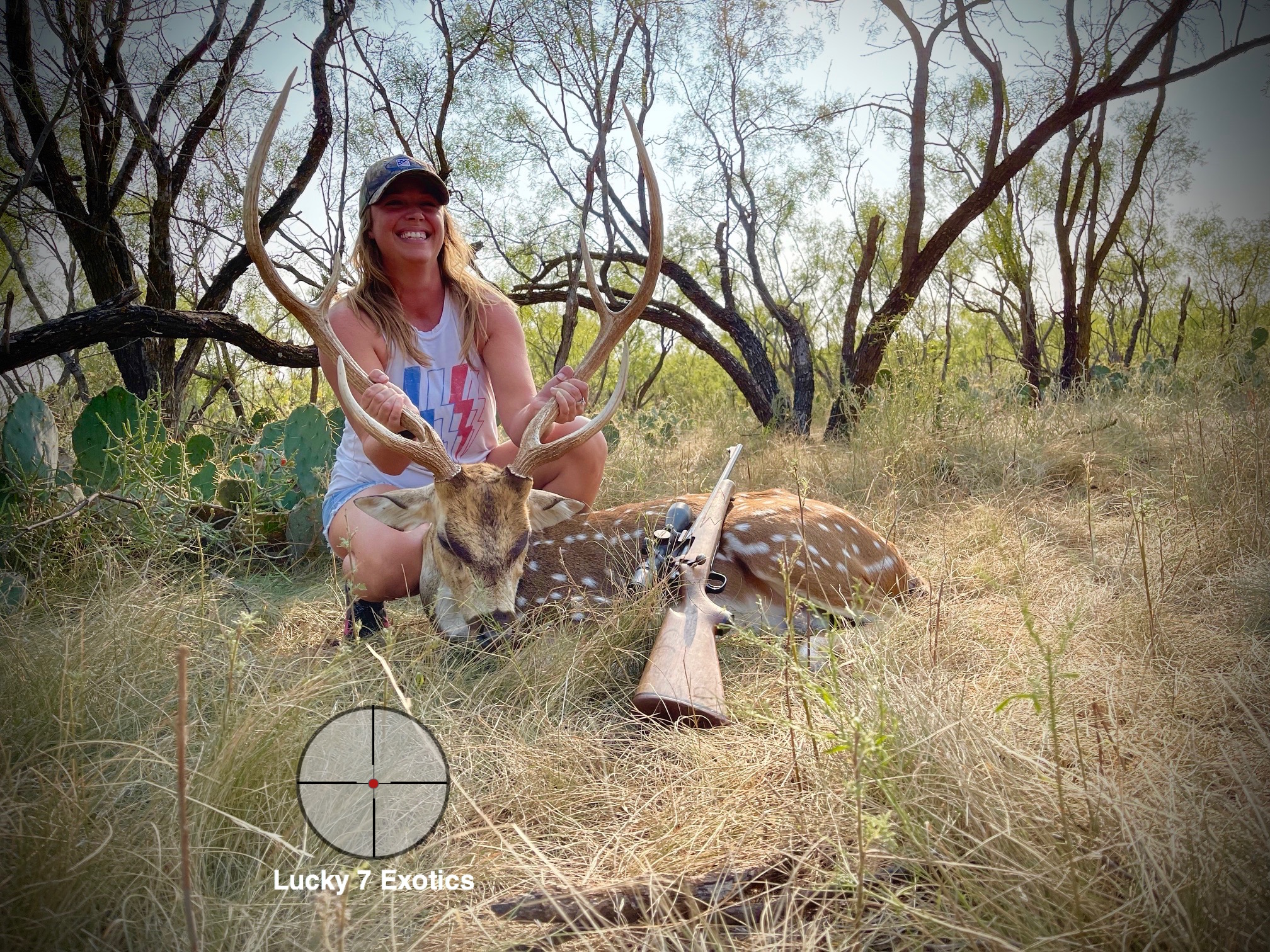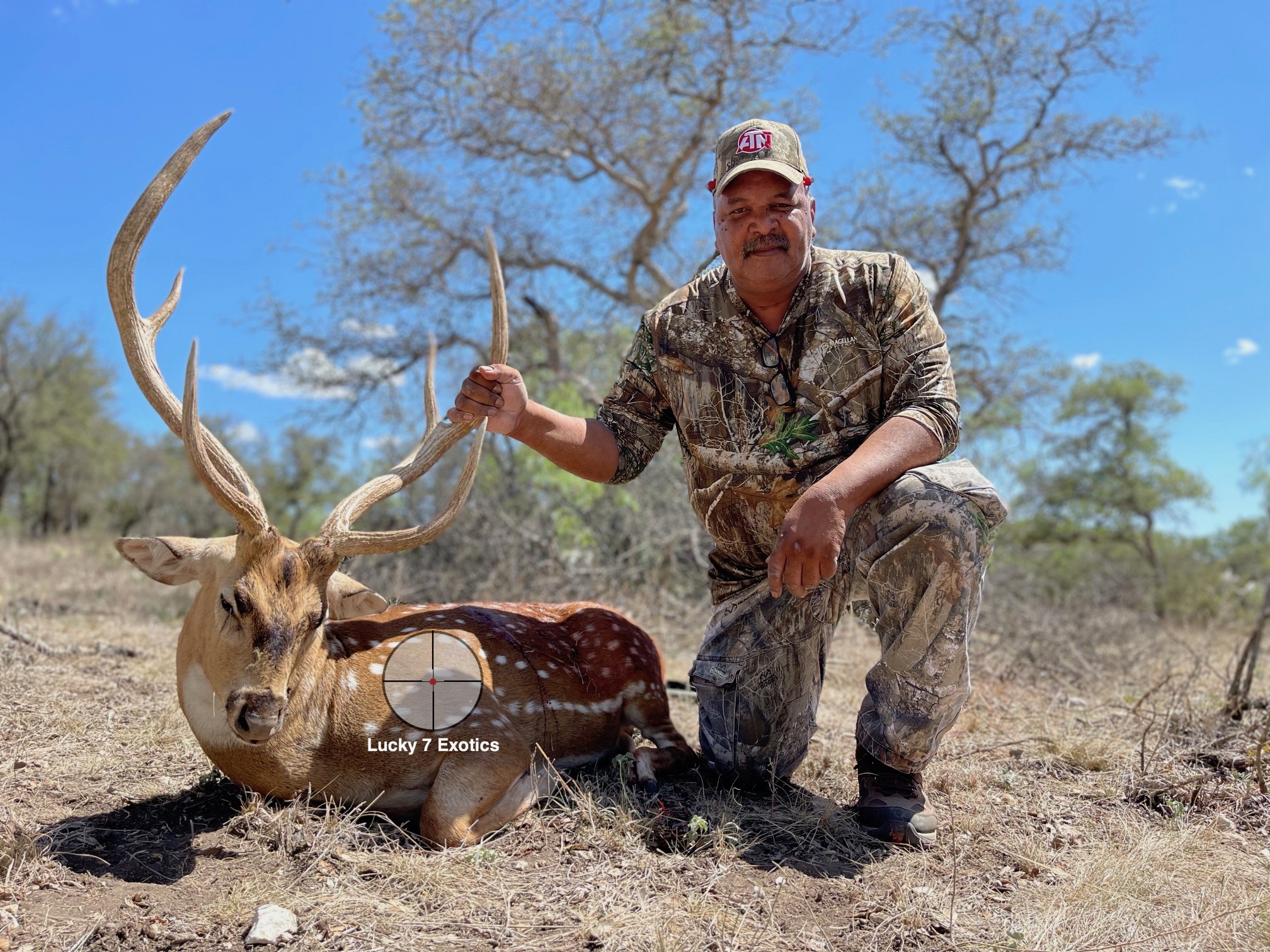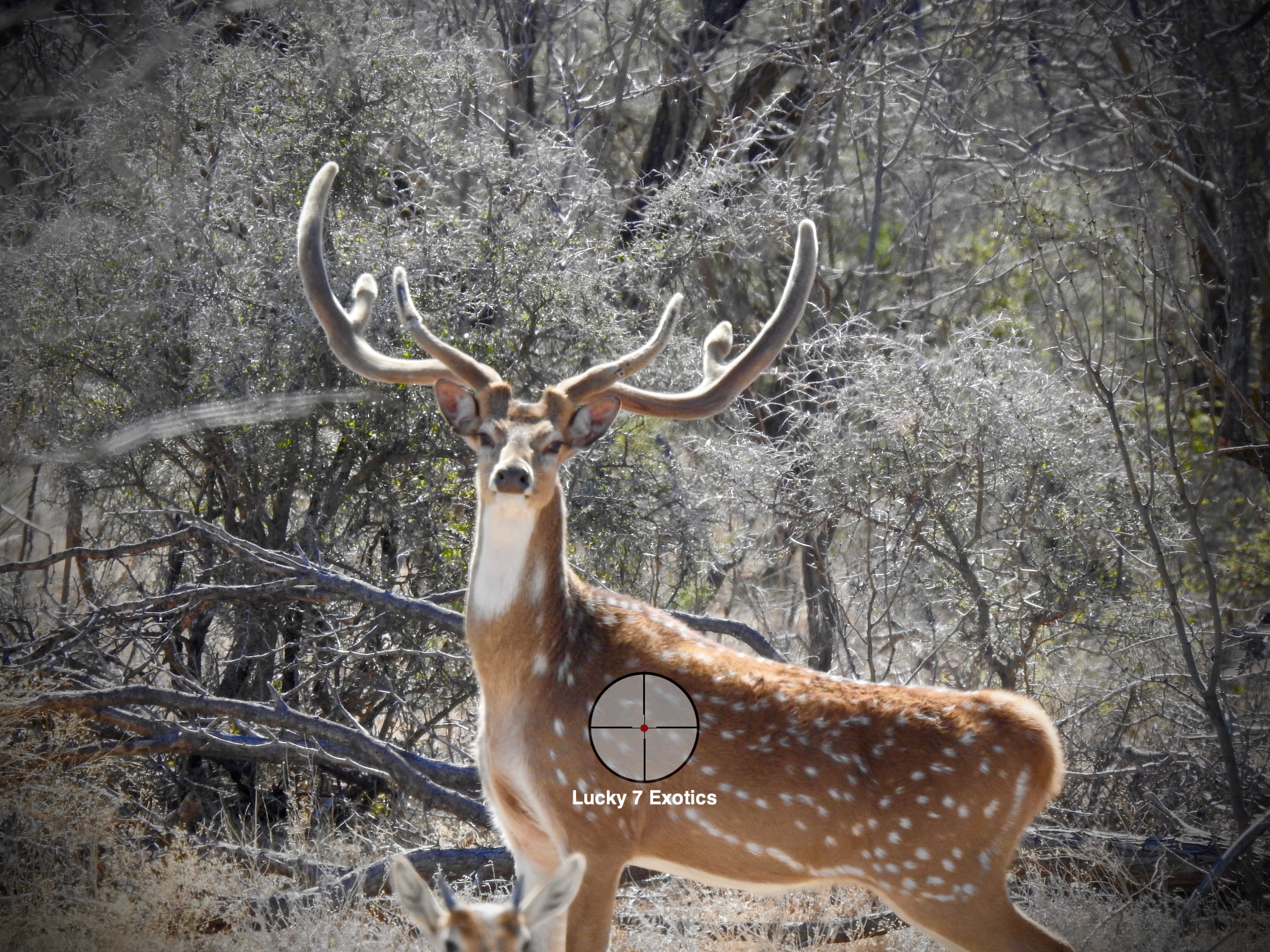 AXIS DEER HUNTS TEXAS
The Best Axis Deer Hunts Texas are on the 3,000 acre Lucky 7 Exotic Ranch. Offering numerous self sustaining herds roaming our First Class Habitat. Our management program provides numerous self sustaining herds containing the Best in Trophy Bucks. We usually begin hunting around certain bedding and feeding areas commonly used by Trophy Bucks. We look for long beams, tines, spread and mass. We will work hard to send you home with a trophy you will be proud of. Regardless your desires a beautiful mature Axis buck is a trophy to behold creating memories to last a lifetime.
When you consider The Lucky 7 Exotic Ranch for your Axis Deer Hunt Texas you considered the Best.
Ranch # 254-289-5503
All photos were taken on the Lucky 7 Ranch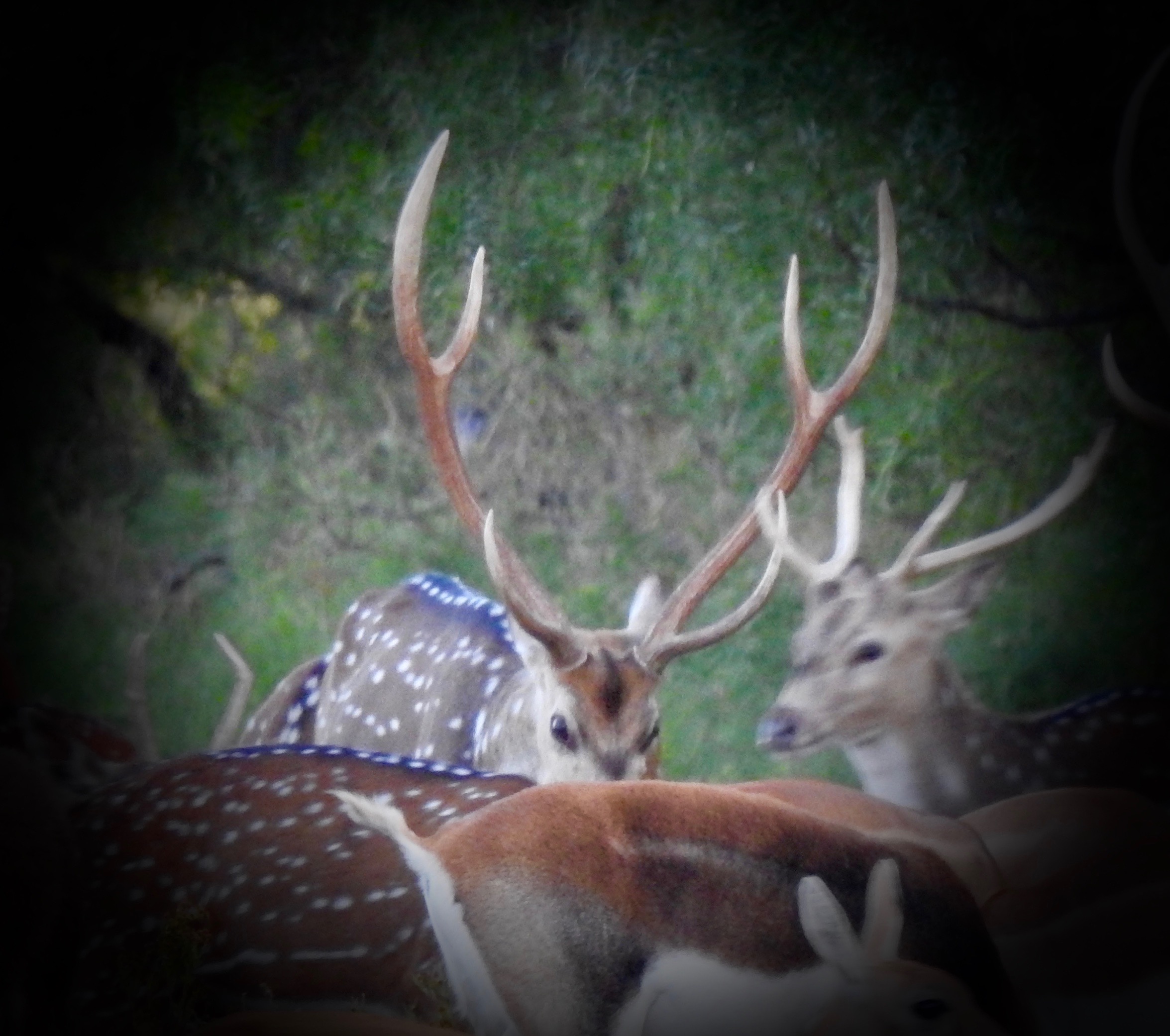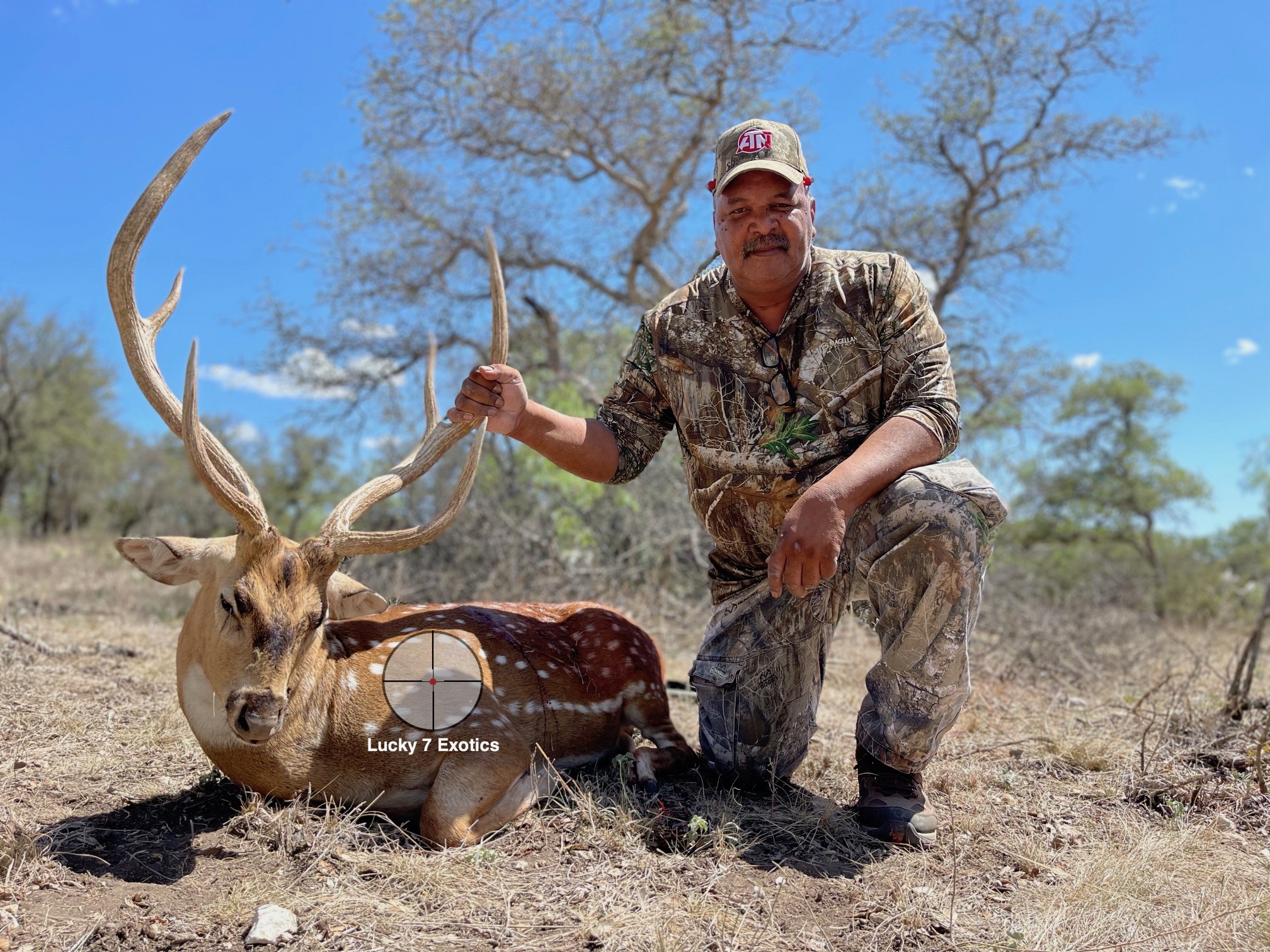 AXIS DEER HUNTS TEXAS
 The chital, or Axis deer, is recognized by its white spots and reddish coat. Their abdomen, throat, inside of legs, ears and tail will be all white with a black stripe running along its backbone. Axis deer are from India and Sri Lanka and therefore, nonnative to the US. Axis are beautiful deer with long antlers. When you ask most hunters about the axis deer, they say how beautiful they are, how great the meat tastes.
All photos were taken on the Lucky 7 Ranch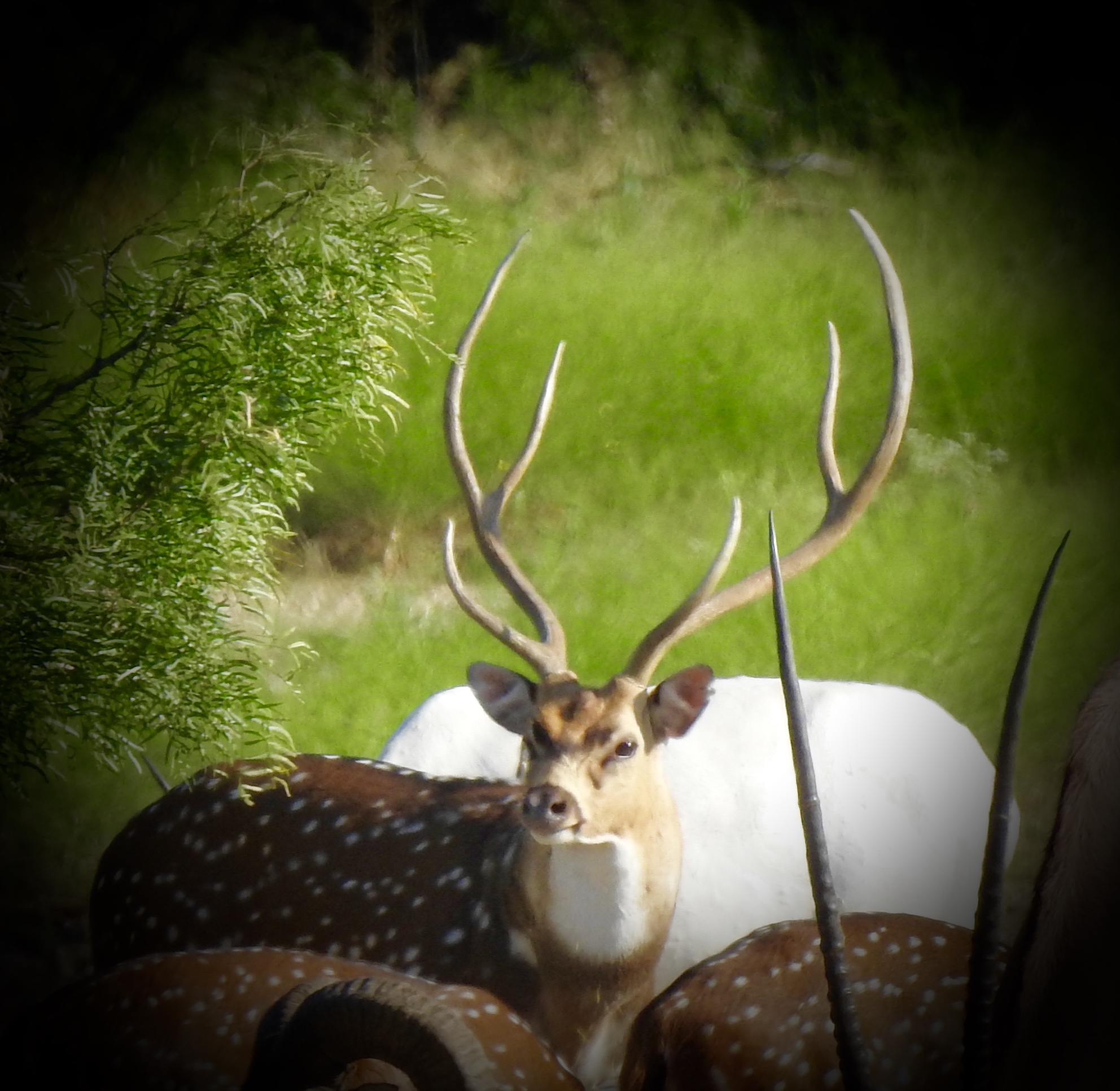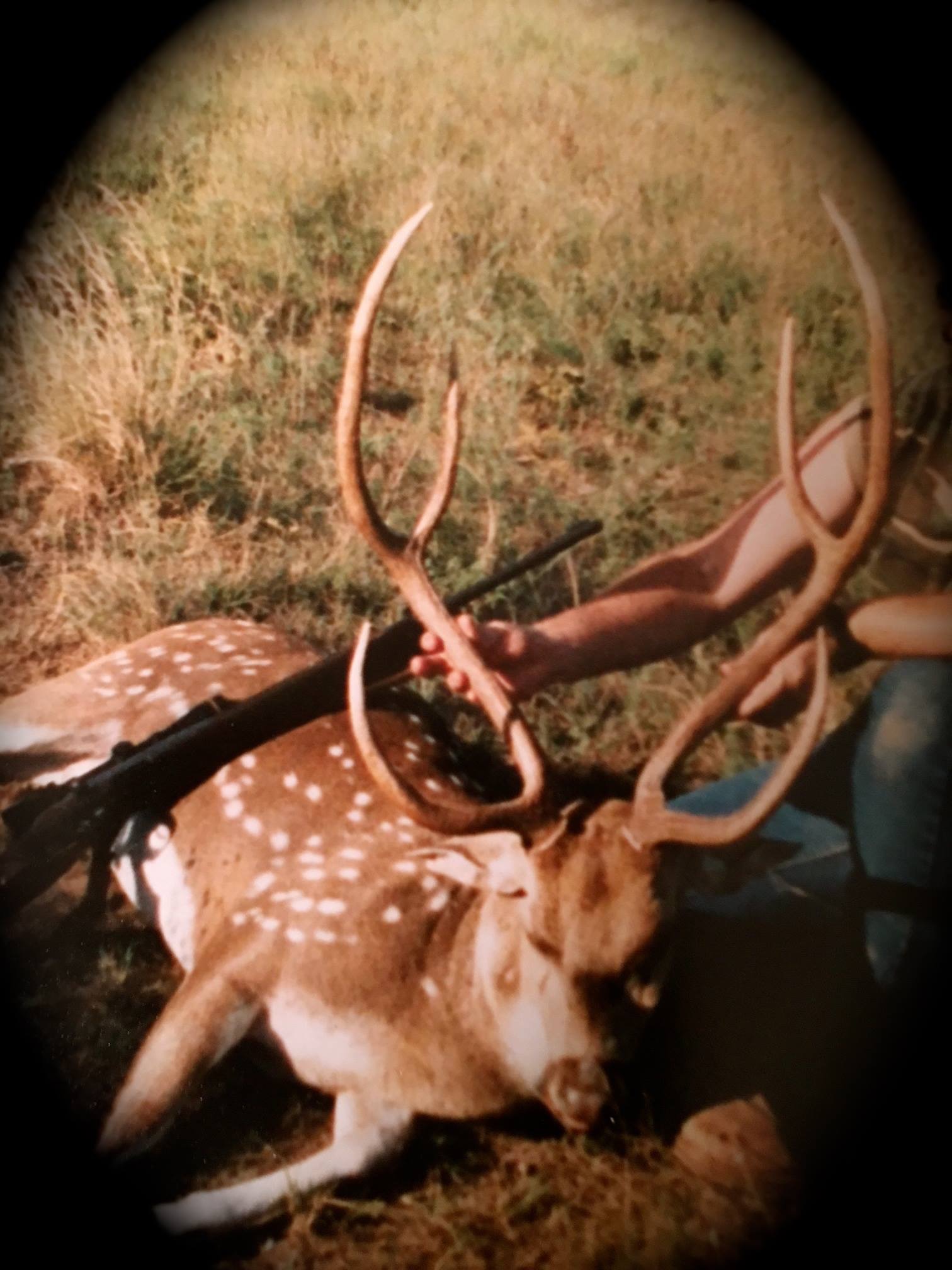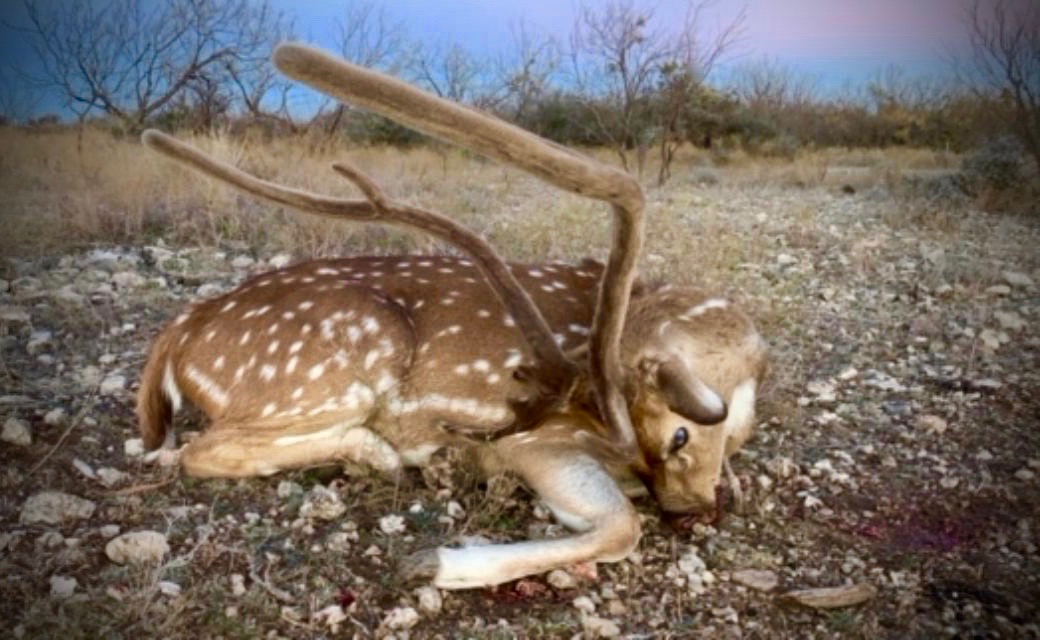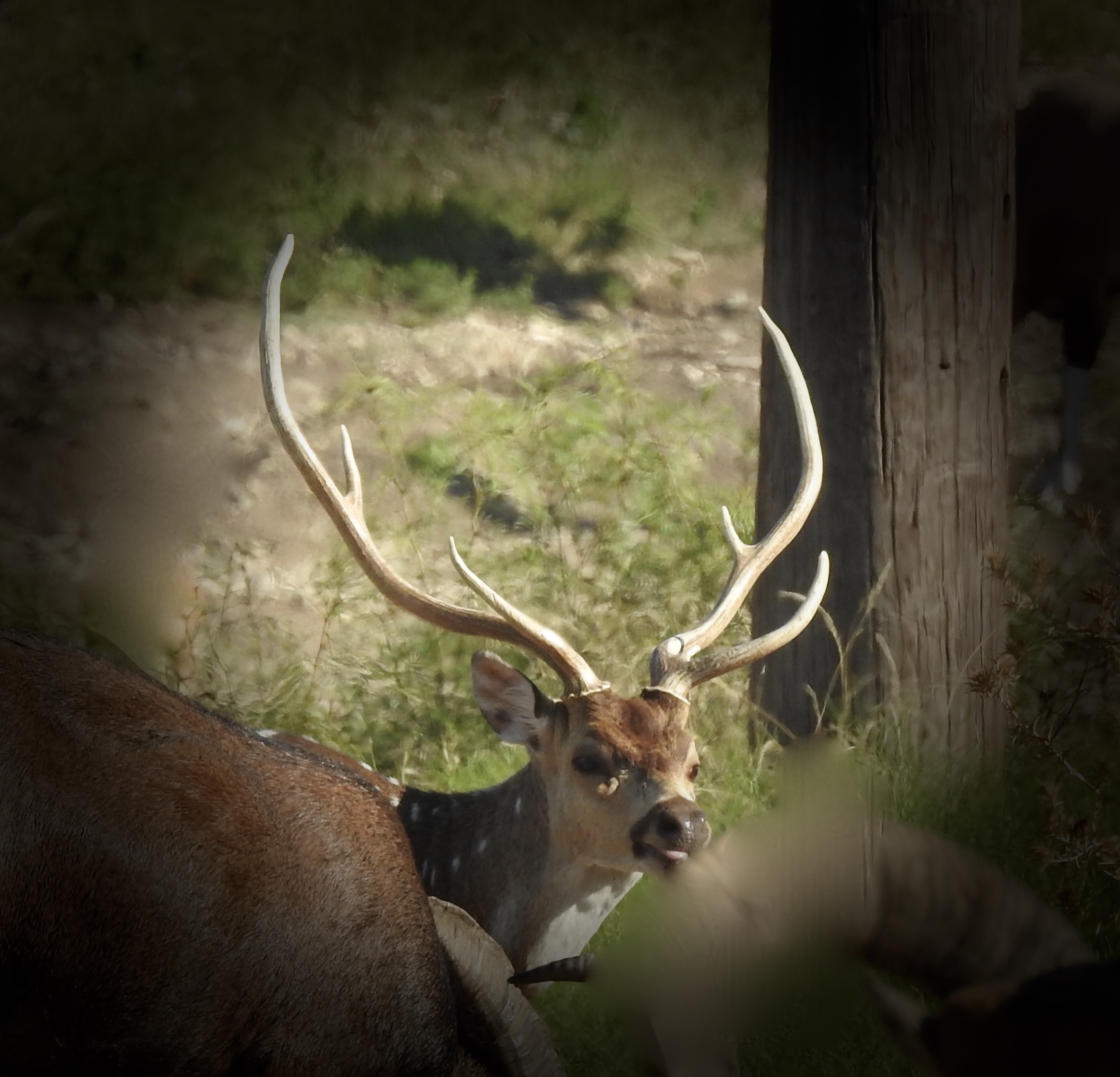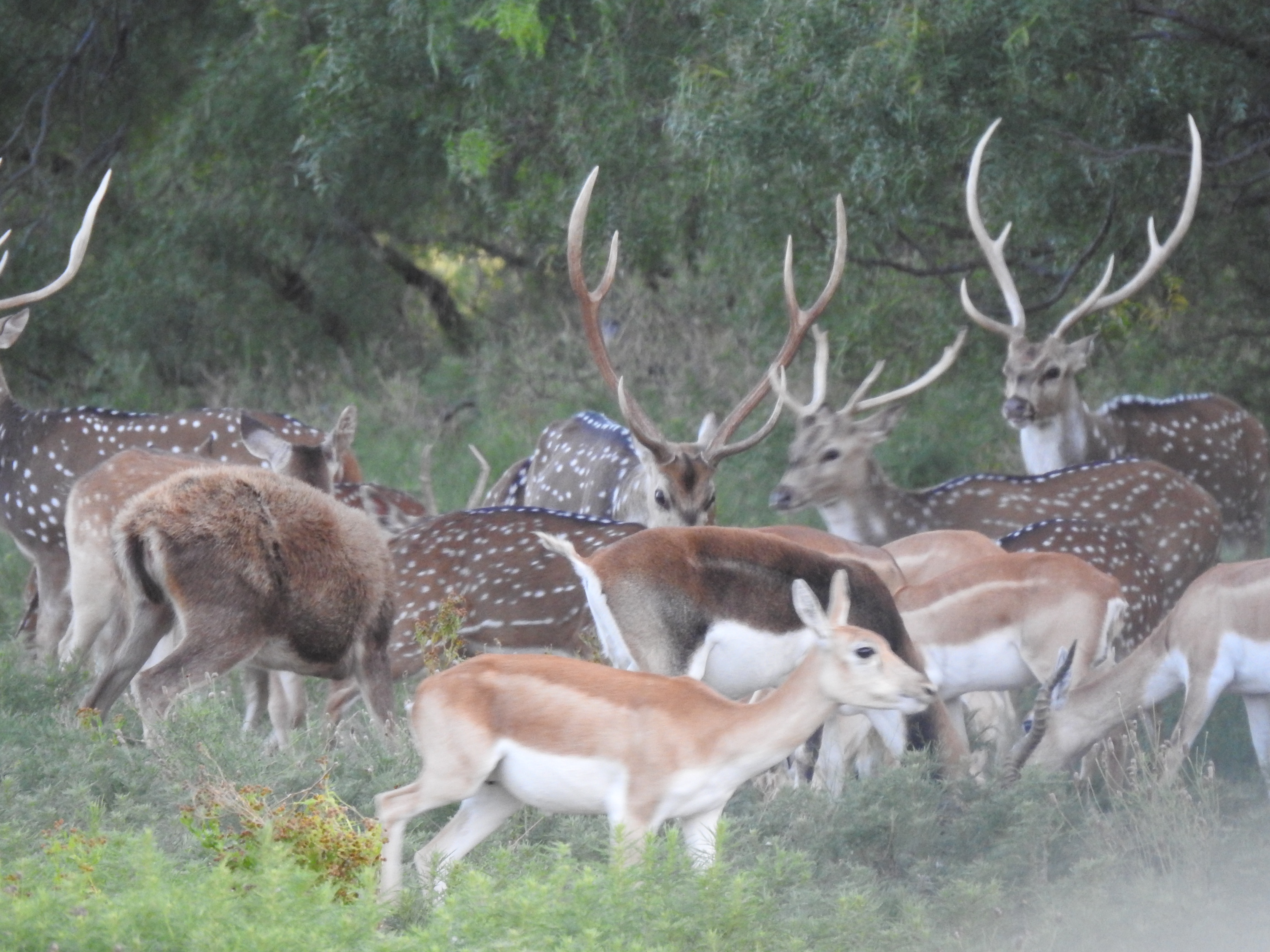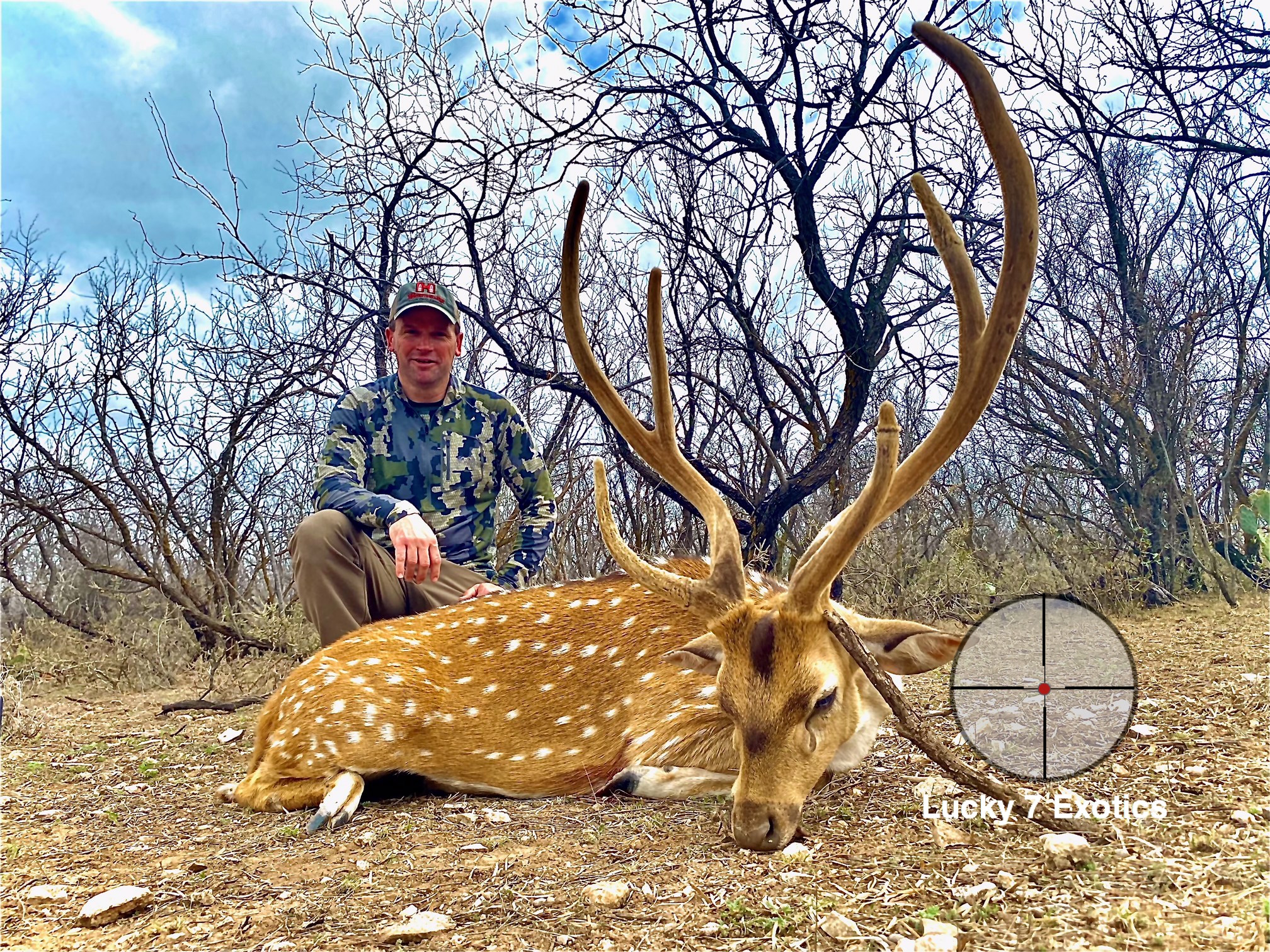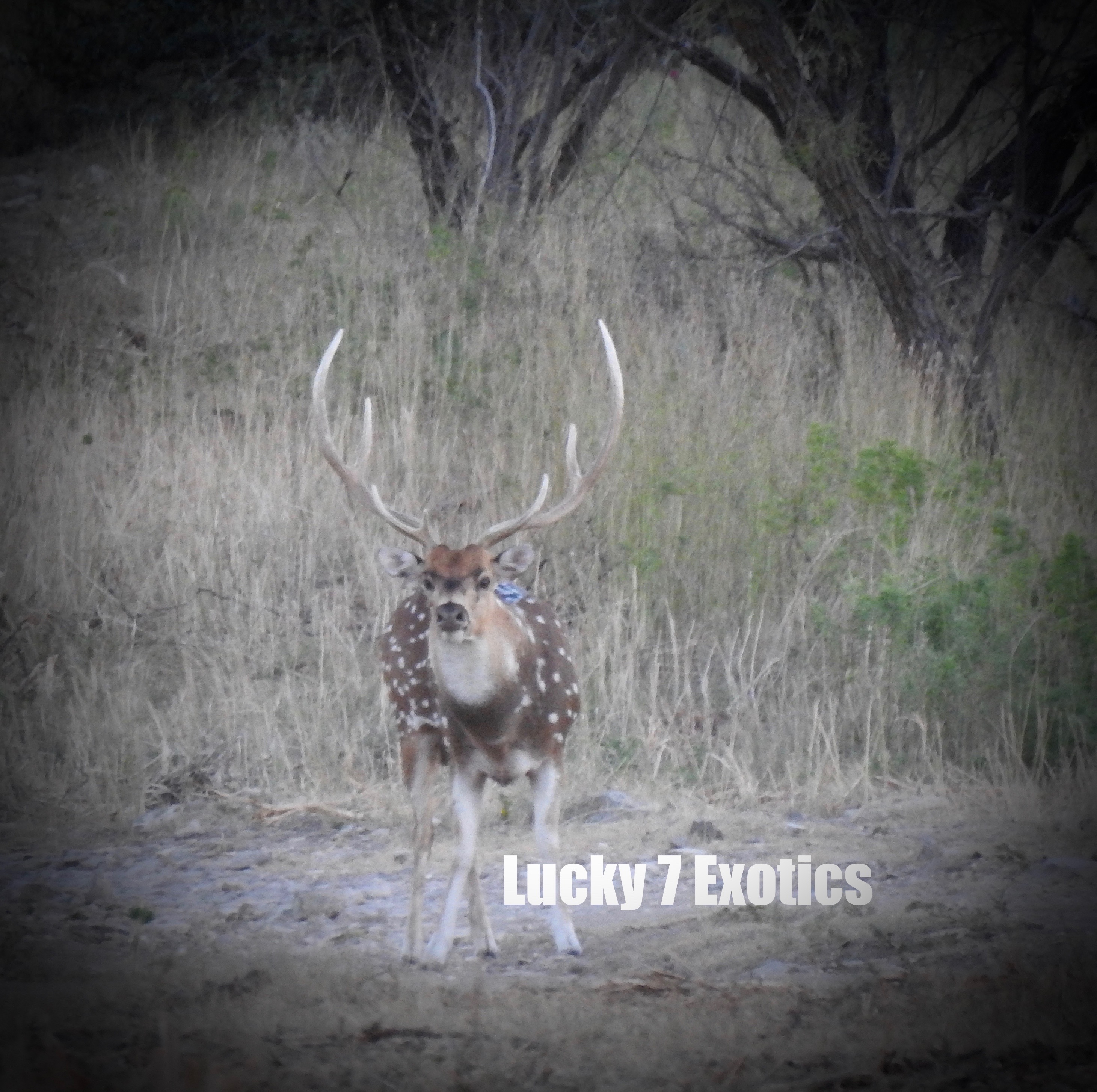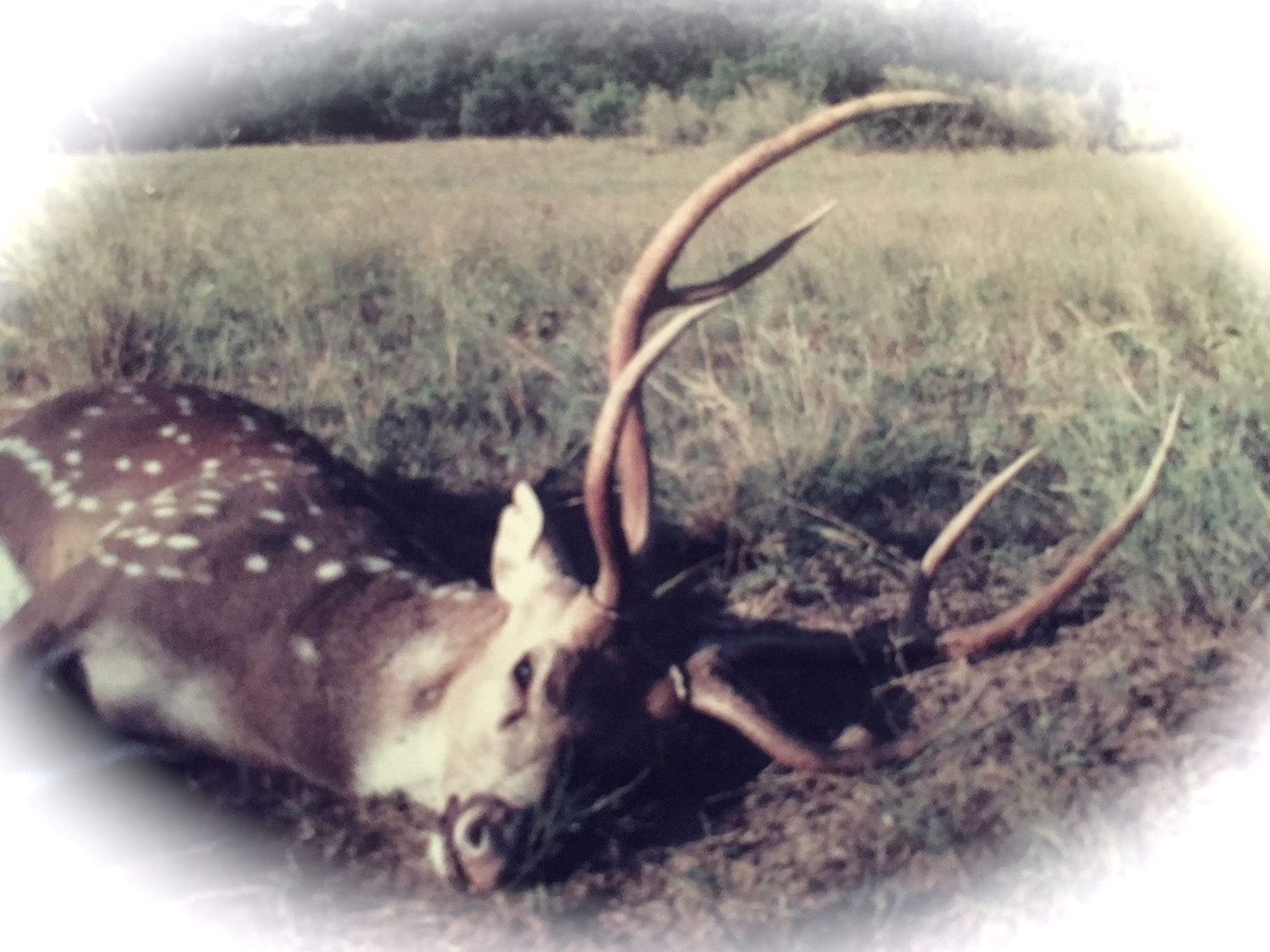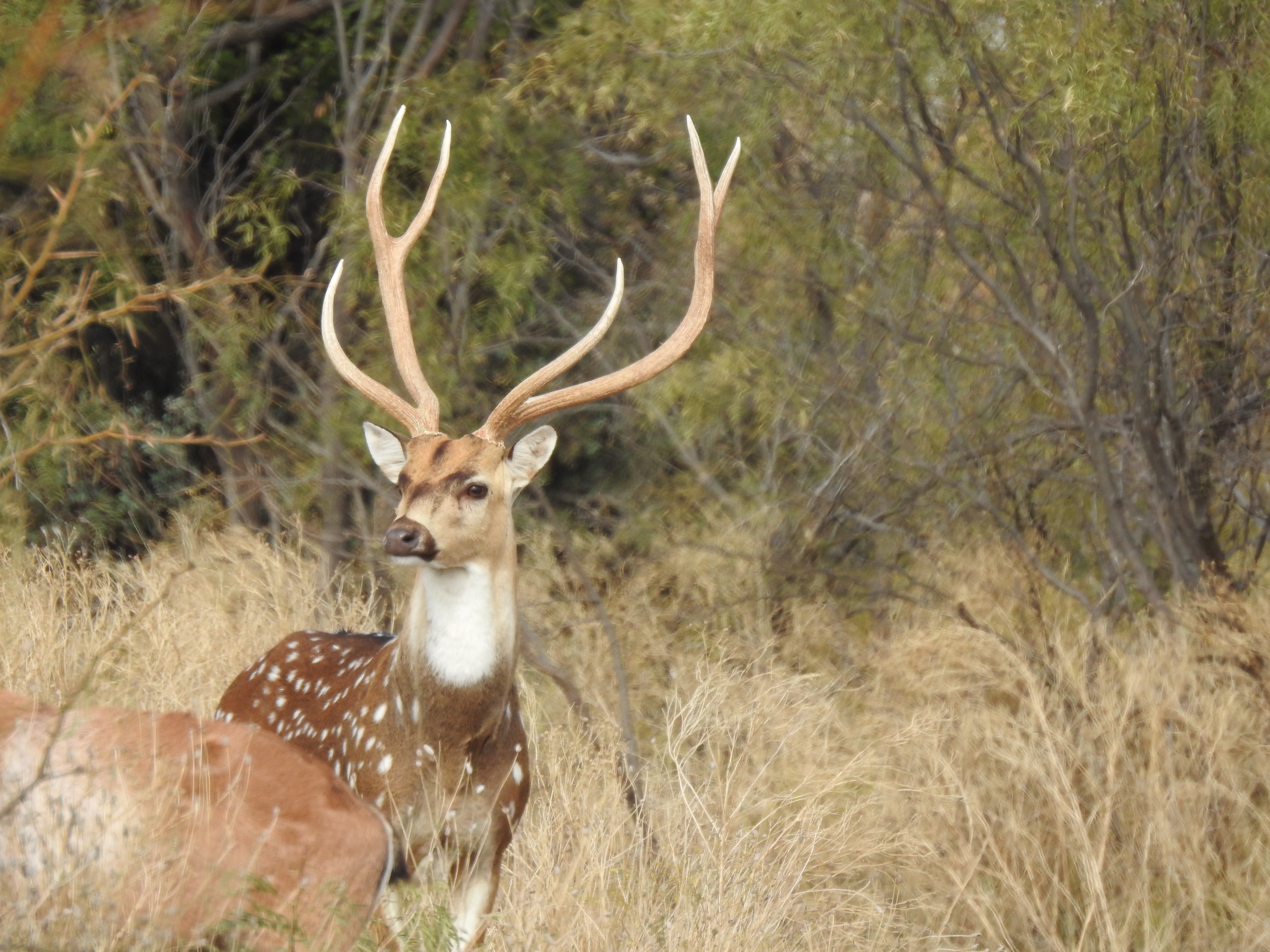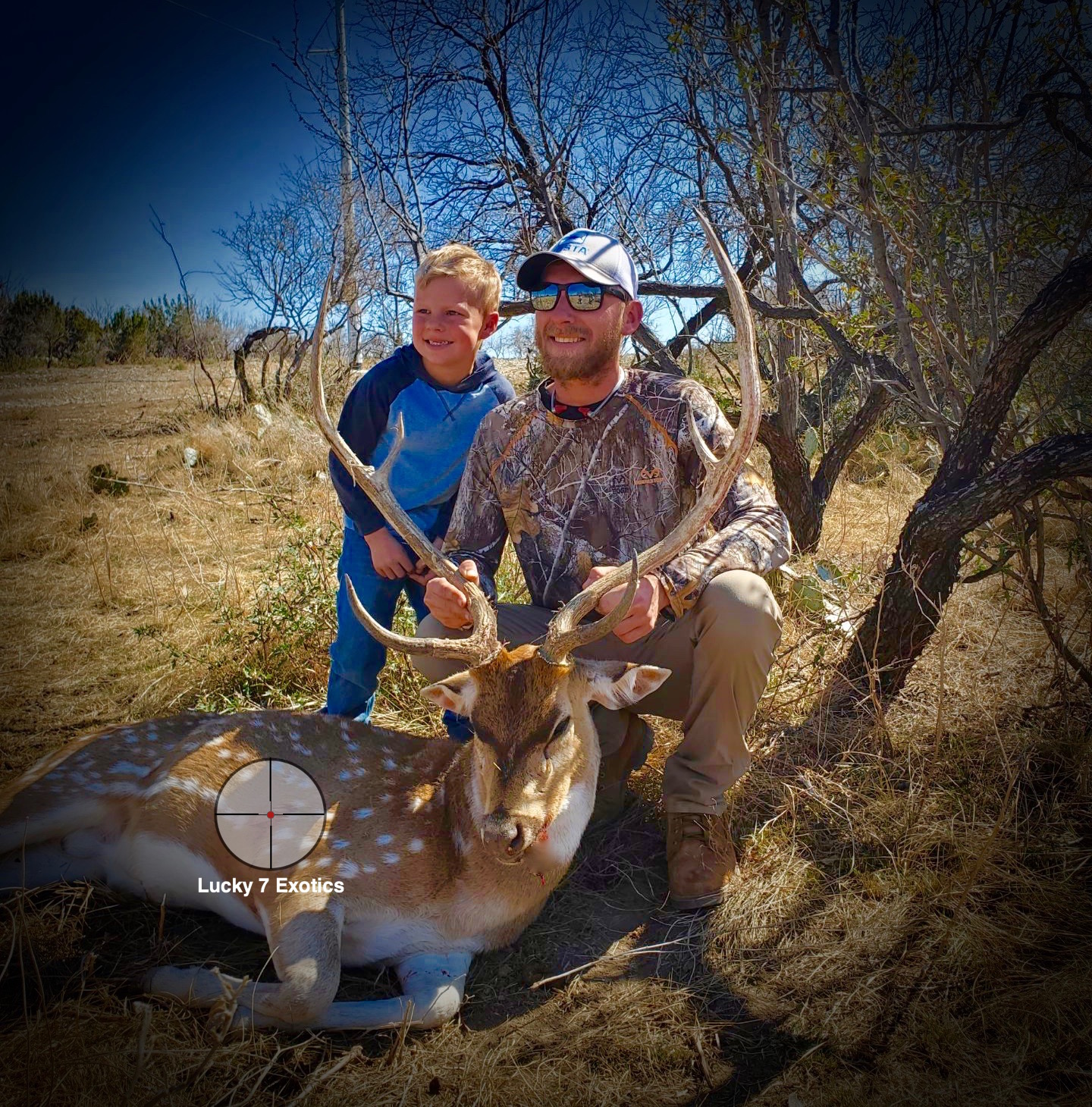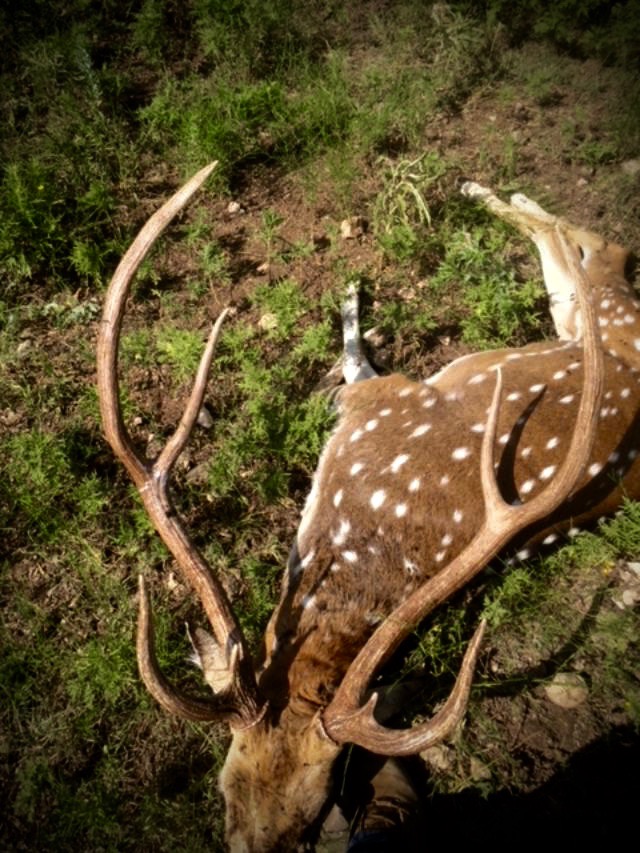 Trophy Axis Deer Hunts take place on self sustaining herds roaming our 3,000 acre Ranch
Ranch Number – Roy Dale 254-289-5503