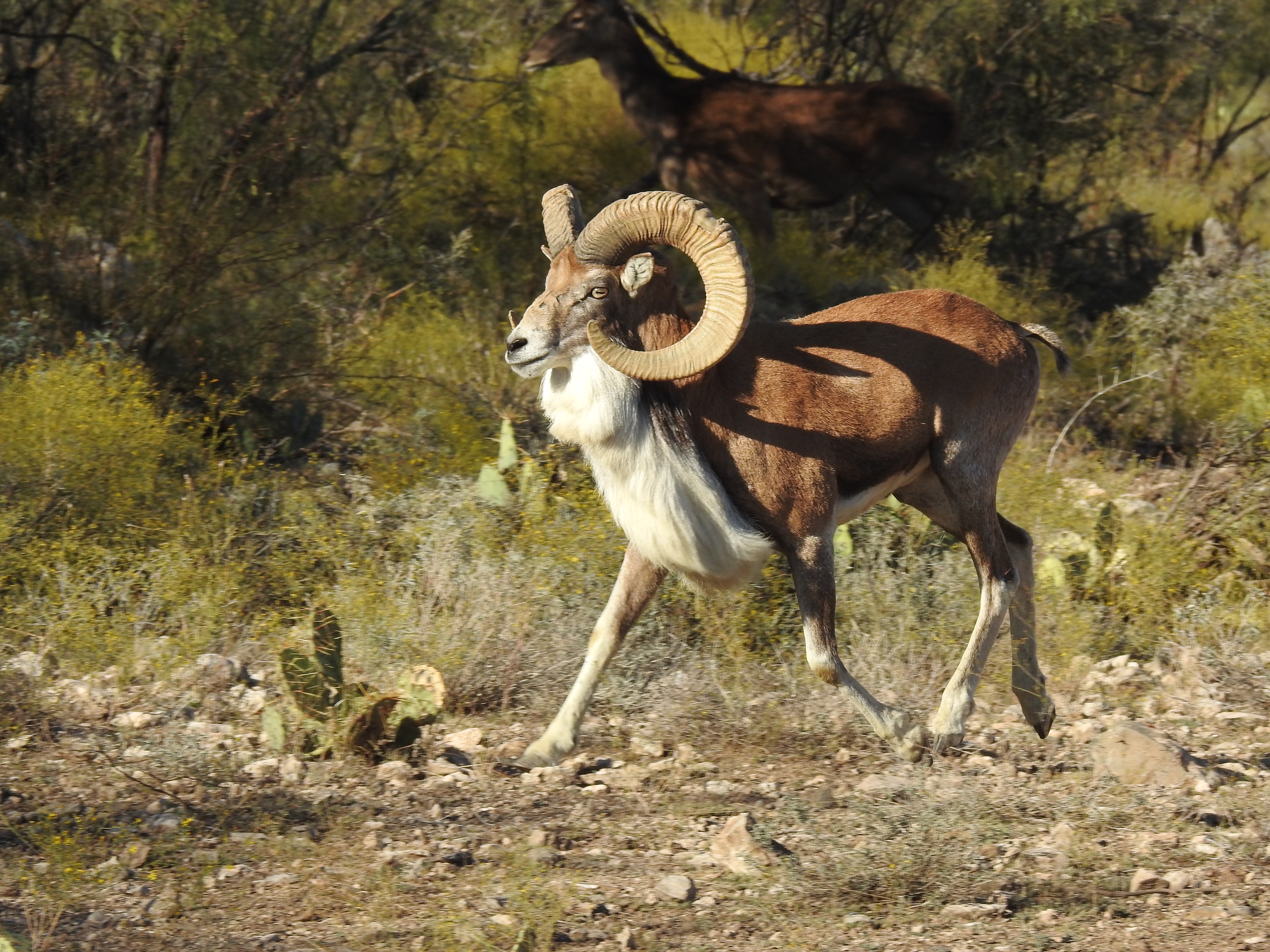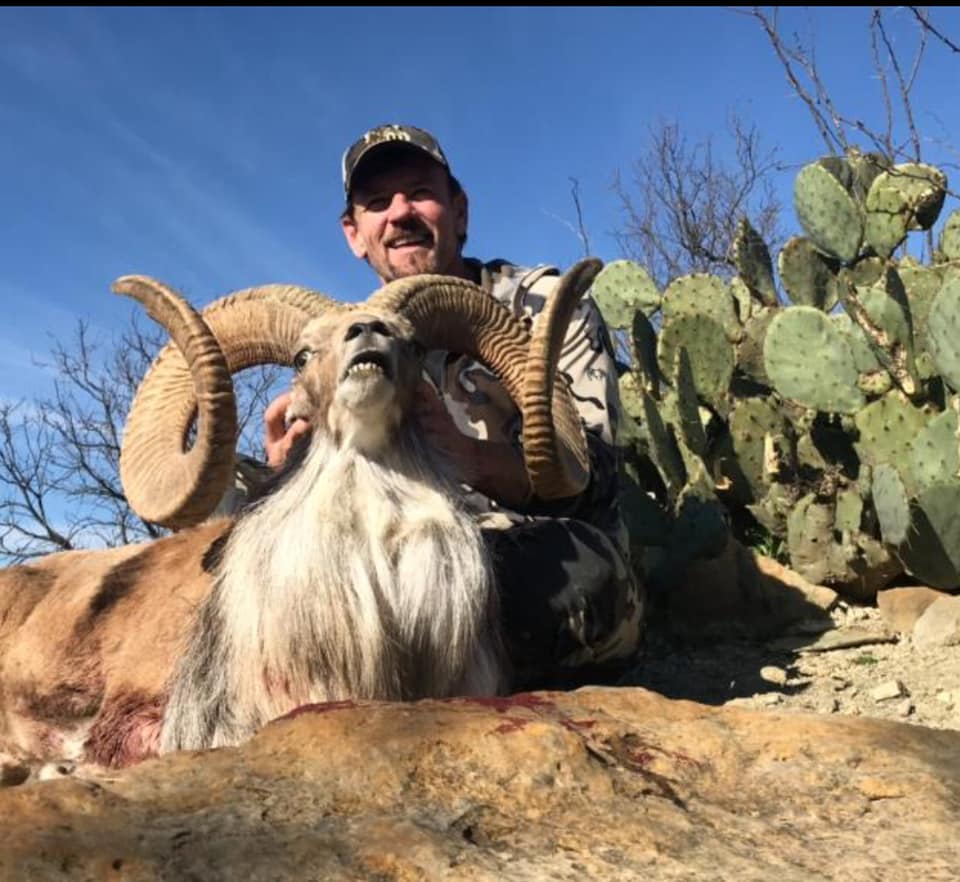 Transcaspian Urial Hunting
Considered by some to be the most beautiful of the world's wild sheep. The reason for this is undoubtedly the long flowing neck bib and ruff. The Transcaspian Urial has also been called the "grandfather" of all sheep.
Shoulder height up to 39 inches. Weight up to 200 pounds. A large, bright-colored, very handsome urial. Adult rams have a white bib and a long, white neck ruff; immature males have a smaller, dark neck ruff. Upper parts are uniformly tawny-brown. Rump patch, muzzle, belly and lower legs are white, and there is a darker stripe separating belly and upper body. No saddle patch, but some males have a dark shoulder spot in winter coat. The horns are rather long and homonymous, growing in a tight circle or forming an open spiral.
Due to civil unrest in their native habitat Texas ranchers have introduced the Transcaspian Urial Hunting. Today due to conservation efforts by large Texas ranches there is a huntable population. The funds paid to hunt these beautiful sheep are reinvested into habitat and continued growth of the "grandfather" of all sheep.
Hunting on the Lucky 7 Exotic Ranch consist of glassing large areas of self sustaining herds.. Evaluating Trophy Rams. Plan a stalk on these truly wild rams. Then when spotted….Repeat…. Come prepared to Hunt.
Guide Fee $125/day              Trophy Fee $8,000
Lodging & Meals available  $125/night
All Pictures Taken on the Lucky 7