RED STAG HUNTS
Lucky 7 Exotic Ranch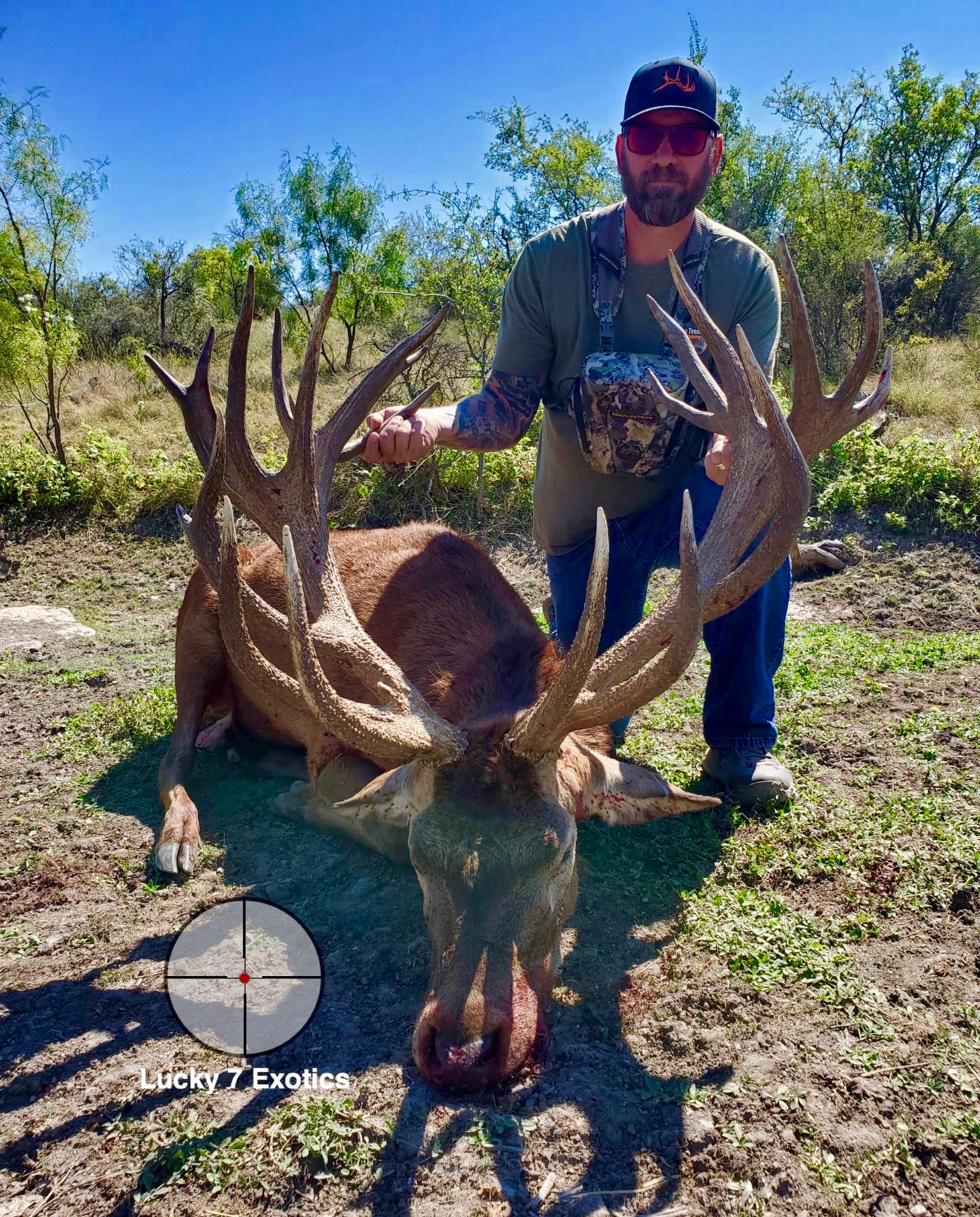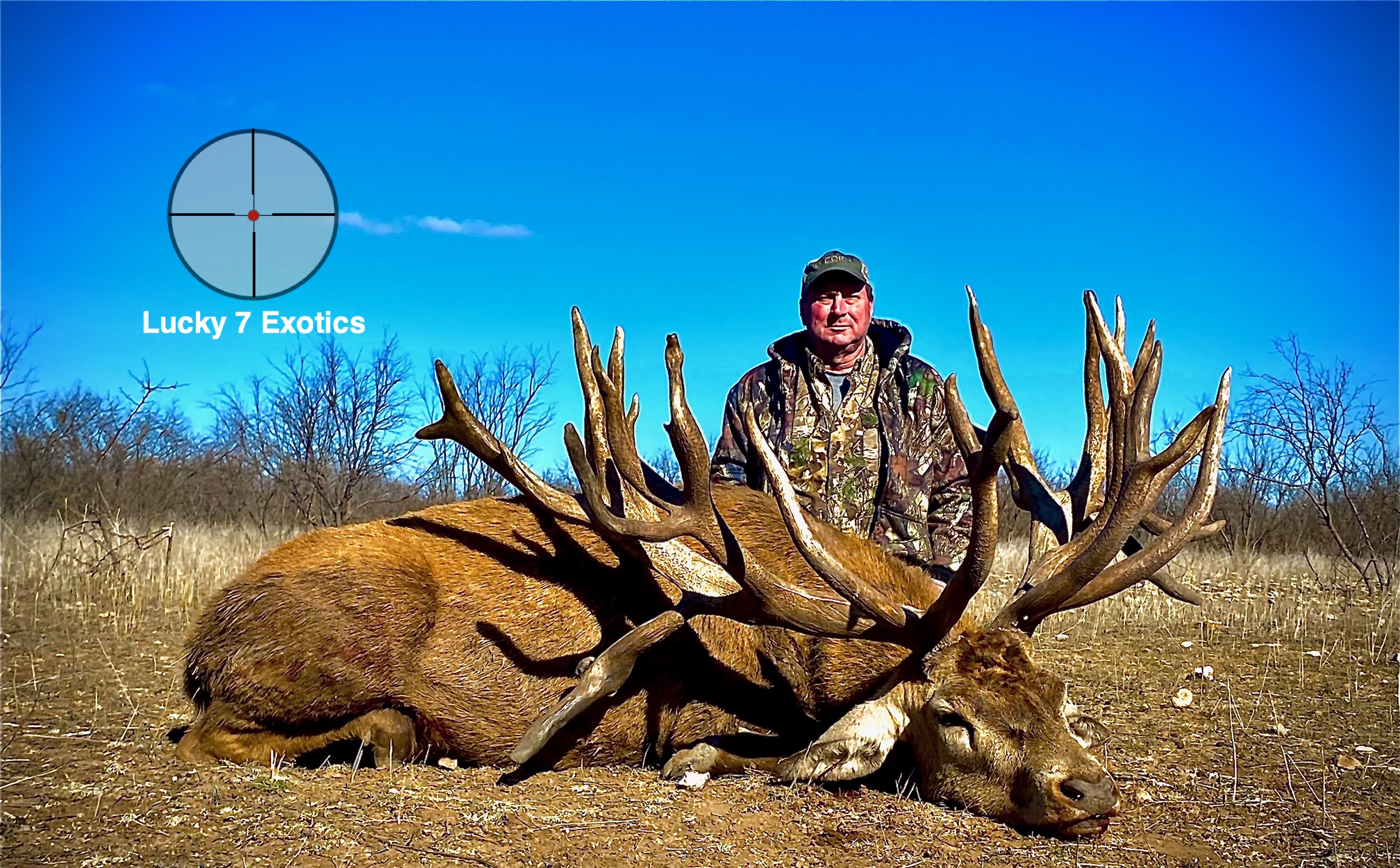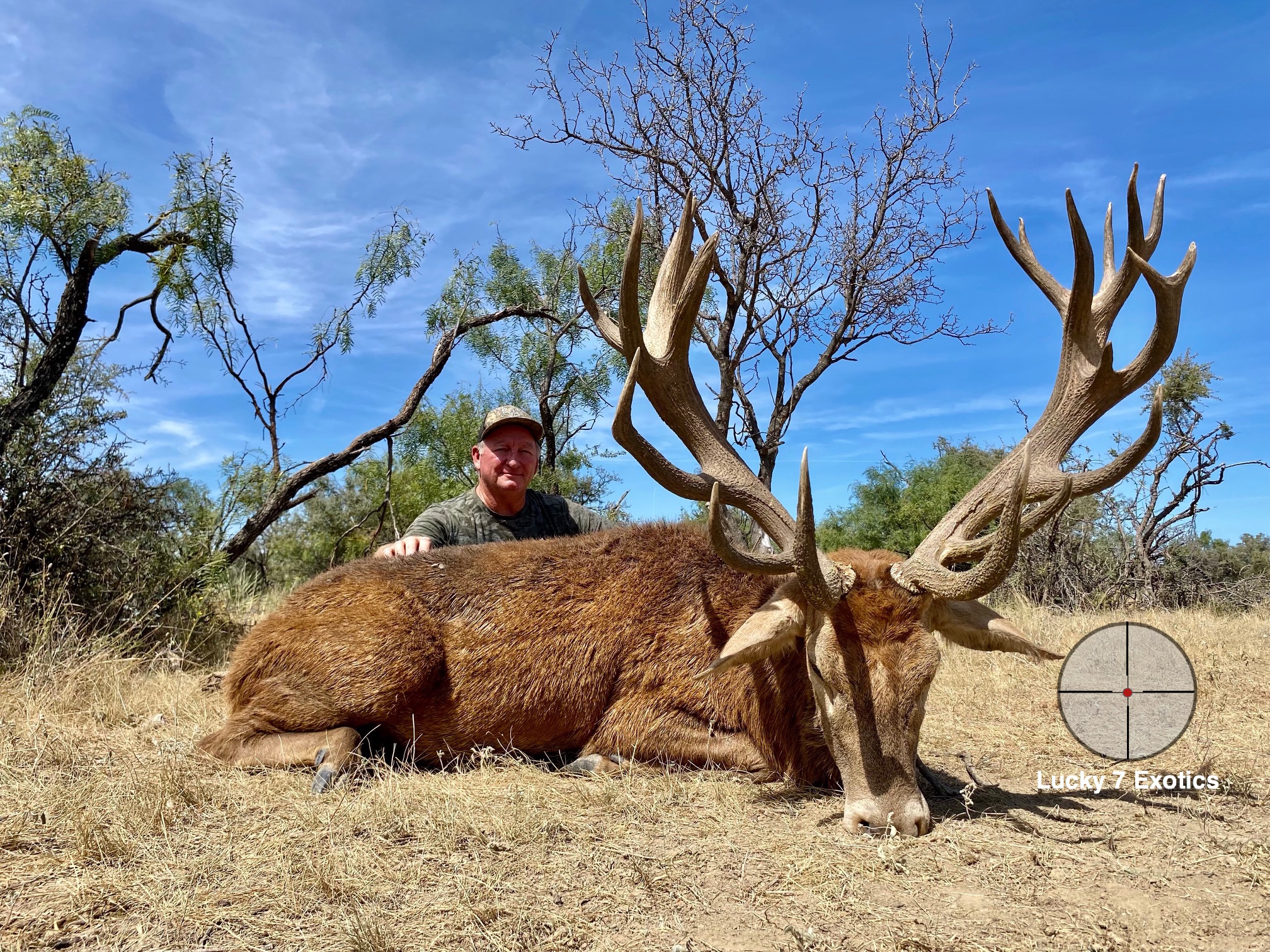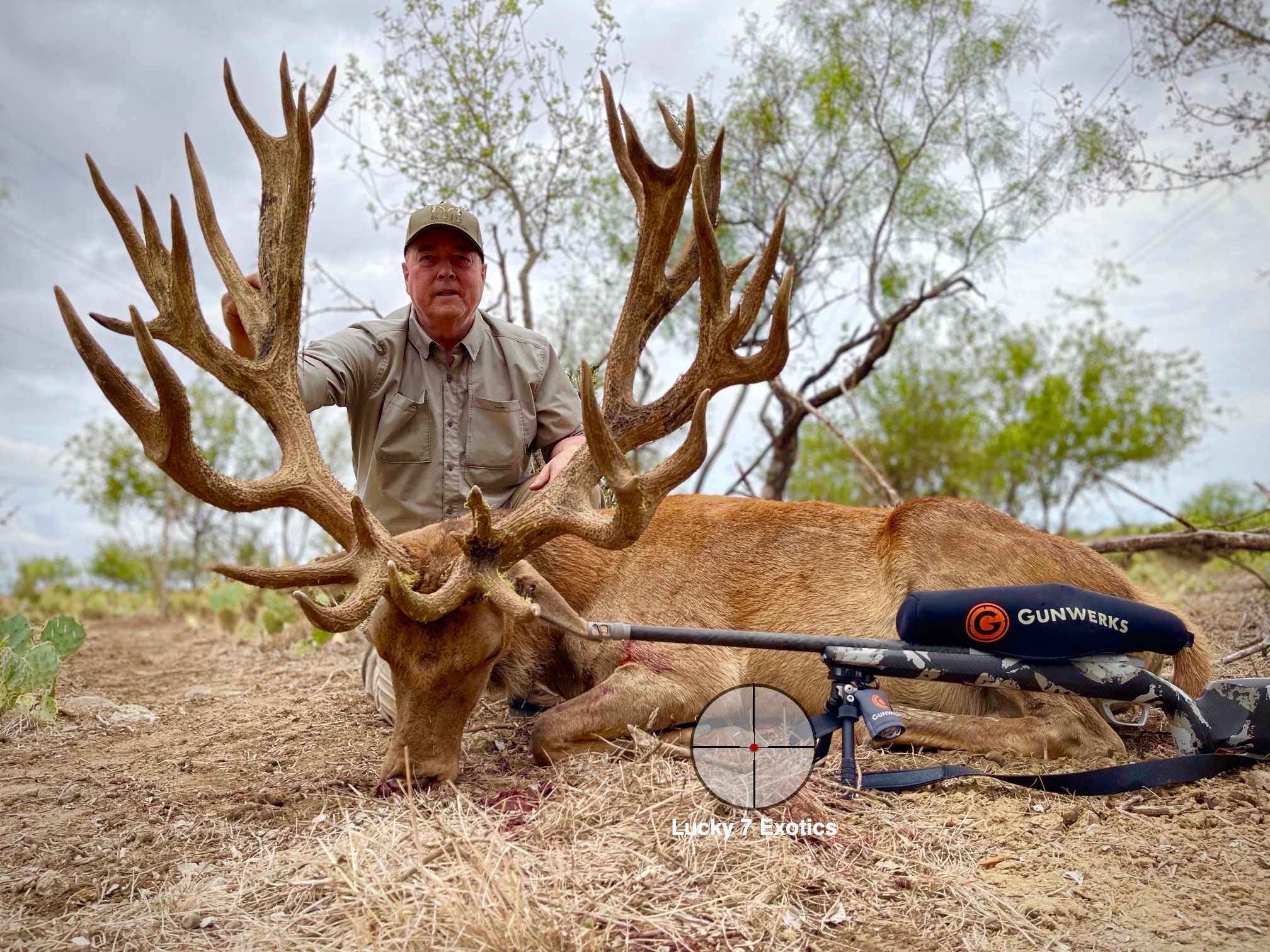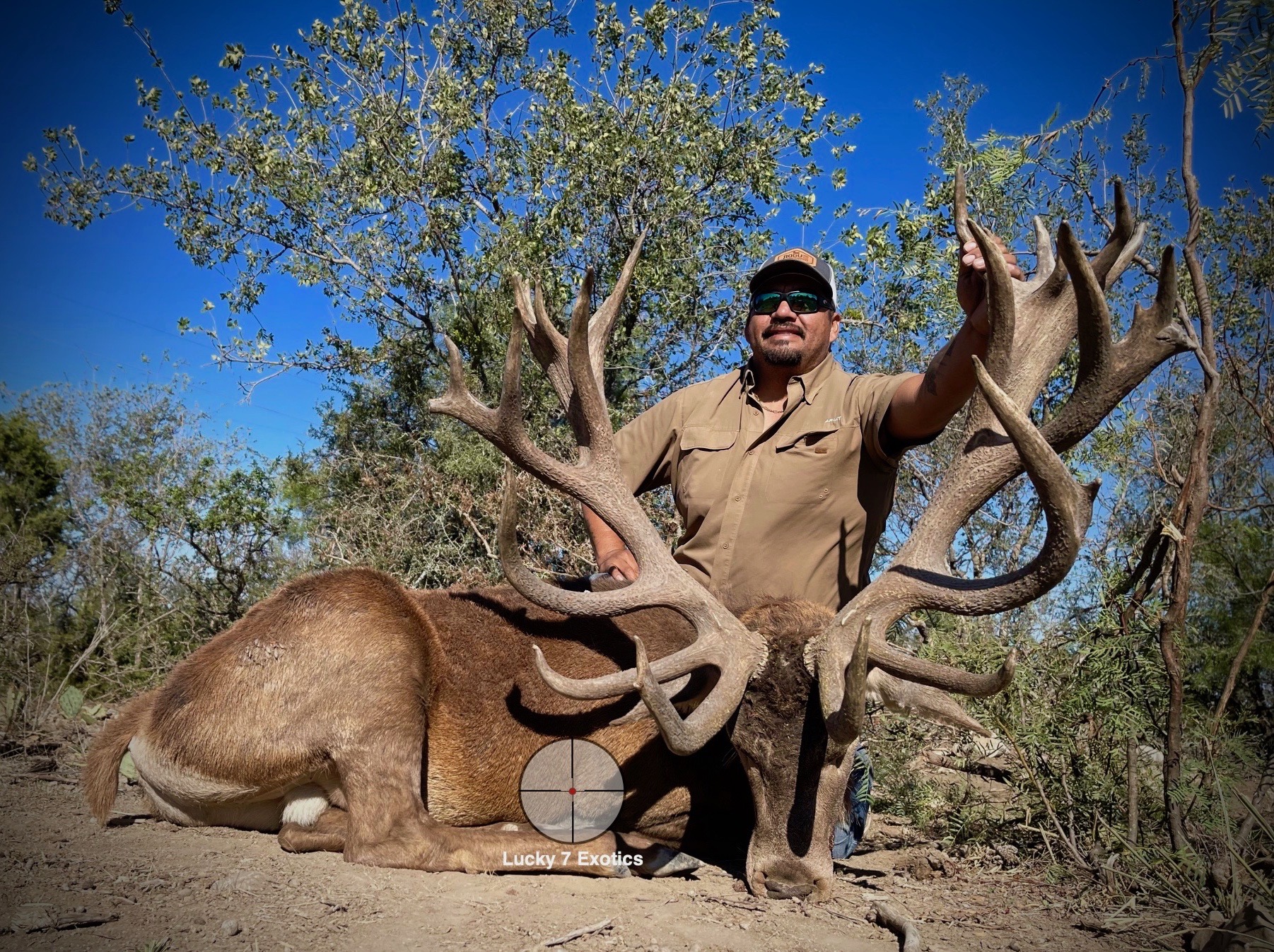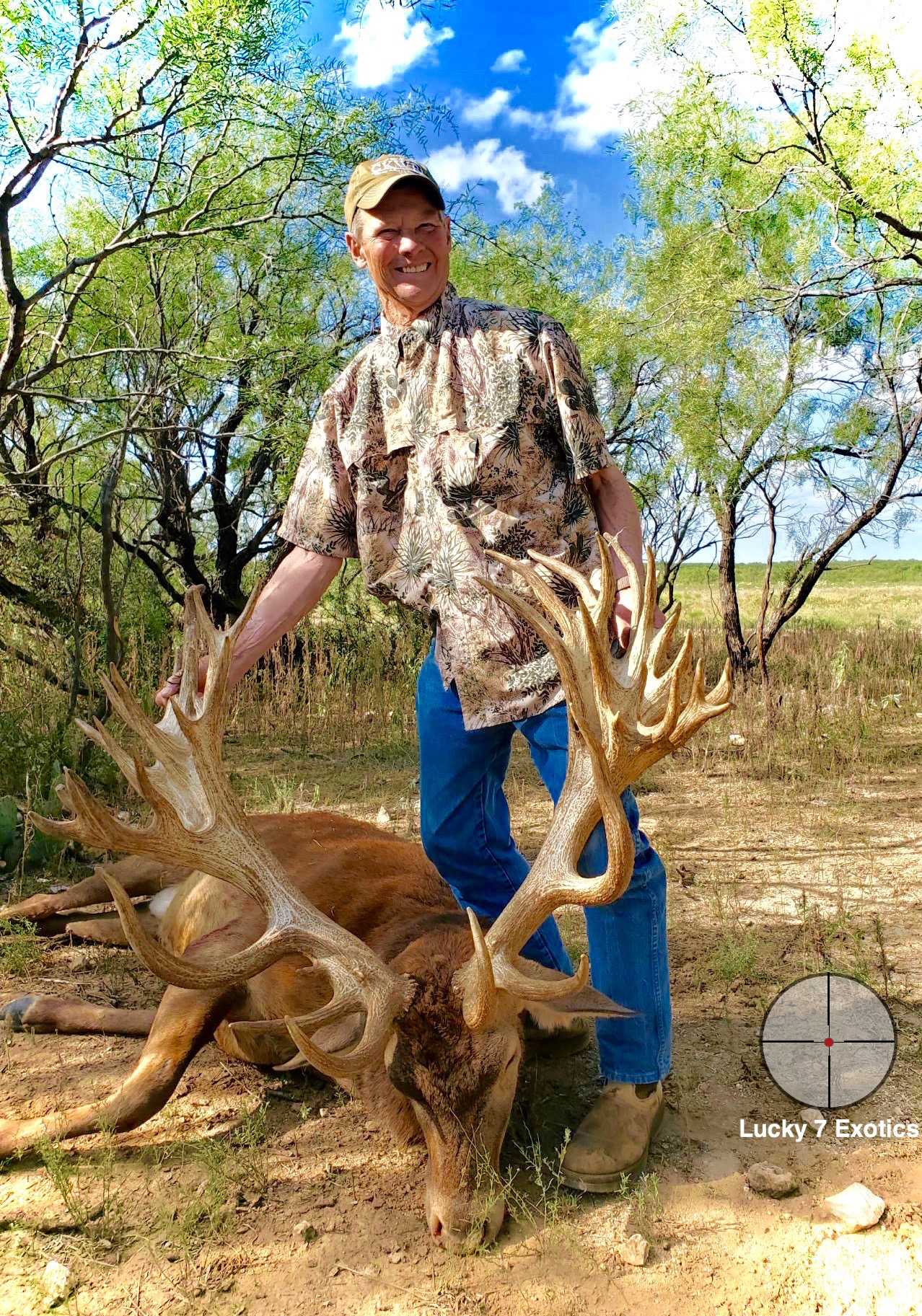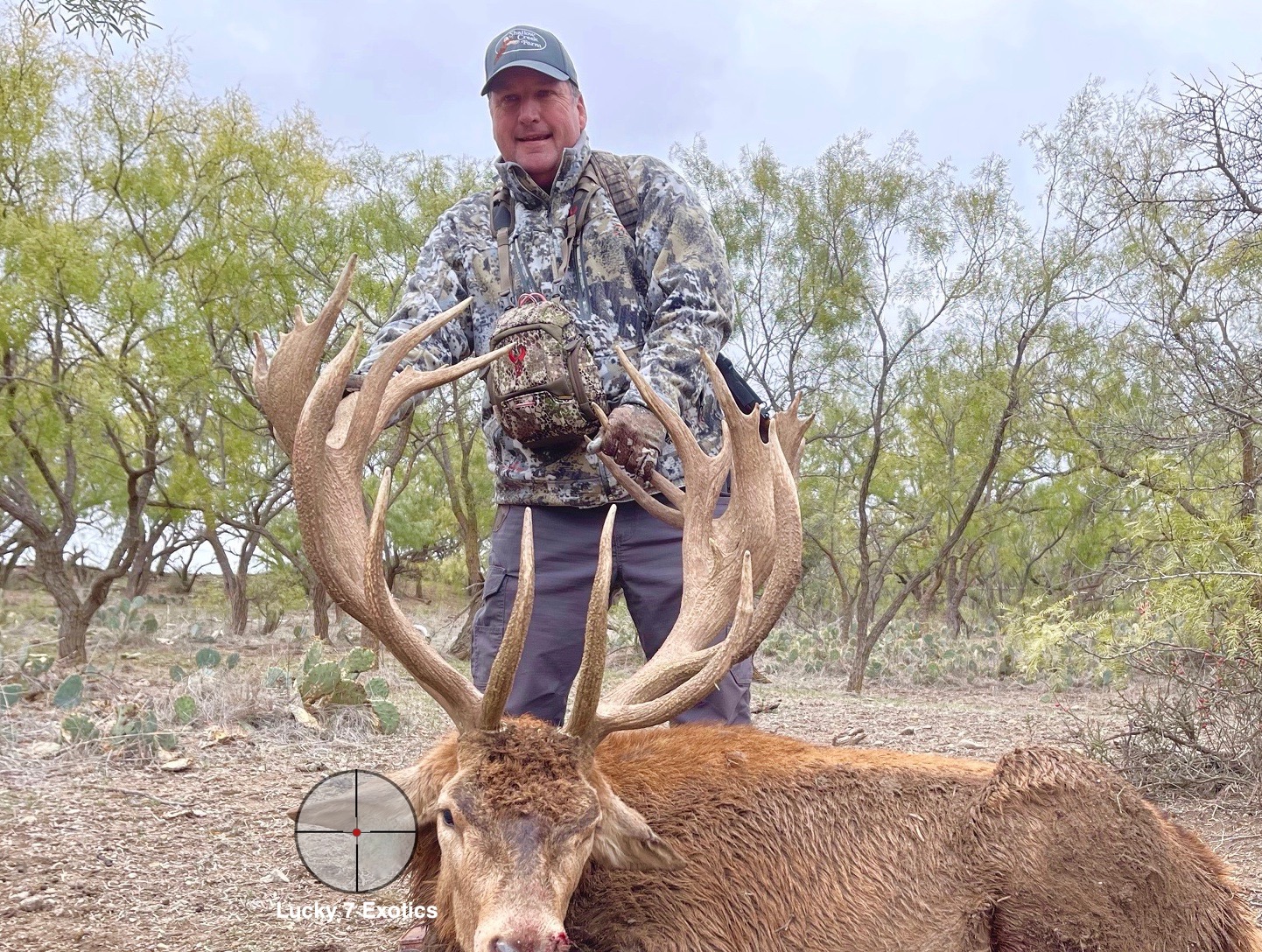 FOLLOW US
RED STAG HUNTS TEXAS
Red Stag Hunts Texas usually take place around September 1st. Once the weather gets a little cooler here in Texas the Bulls go into the rut and begin their mating roar & grunt. Then begin gathering the hinds. If your lucky during your Red Stag Hunt you may witness bulls fighting for dominance. Broken tines can occur so the pre rut Red Stag Hunts reduce the chance of broken antlers.
The Red Deer is the fourth-largest deer species behind moose, elk and sambar deer. The male (stag) red deer is typically  (69 to 98 in) long and weighs (350 to 530 lb); the female (hind) is  (63 to 83 in) long and weighs  (260 to 370 lb). Only the stags have antlers, which start growing in the spring and are shed each year, usually at the end of winter. Antlers typically measure (28 in) in total length and weigh (2.2 lb), although large ones can grow to  (45 in) and weigh (12lb).[Antlers, which are made of bone, can grow at a rate of  (1 in) a day. A soft covering known as velvet helps to protect newly forming antlers in the spring. European red deer antlers are distinctive in being rather straight and rugose, with the fourth and fifth tines forming a "crown" or "cup" in larger males. Any tines in excess of the fourth and fifth tine will grow radially from the cup,
Give us a call if interested and will help select dates for a prime adventure
All photos taken on the Lucky 7.