Our Red Sheep Hunters have Taken
5 of the Top 10 record book Rams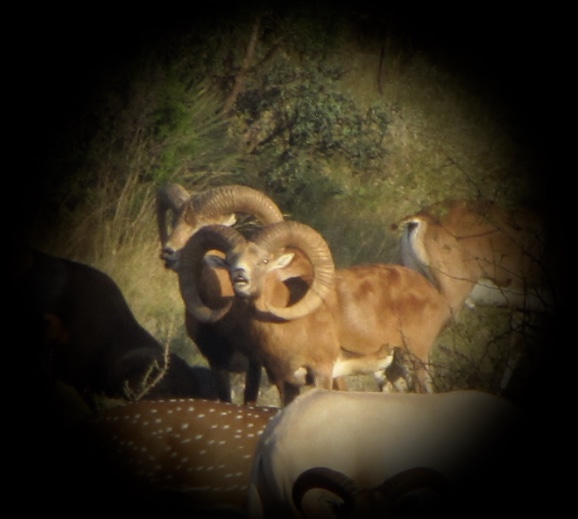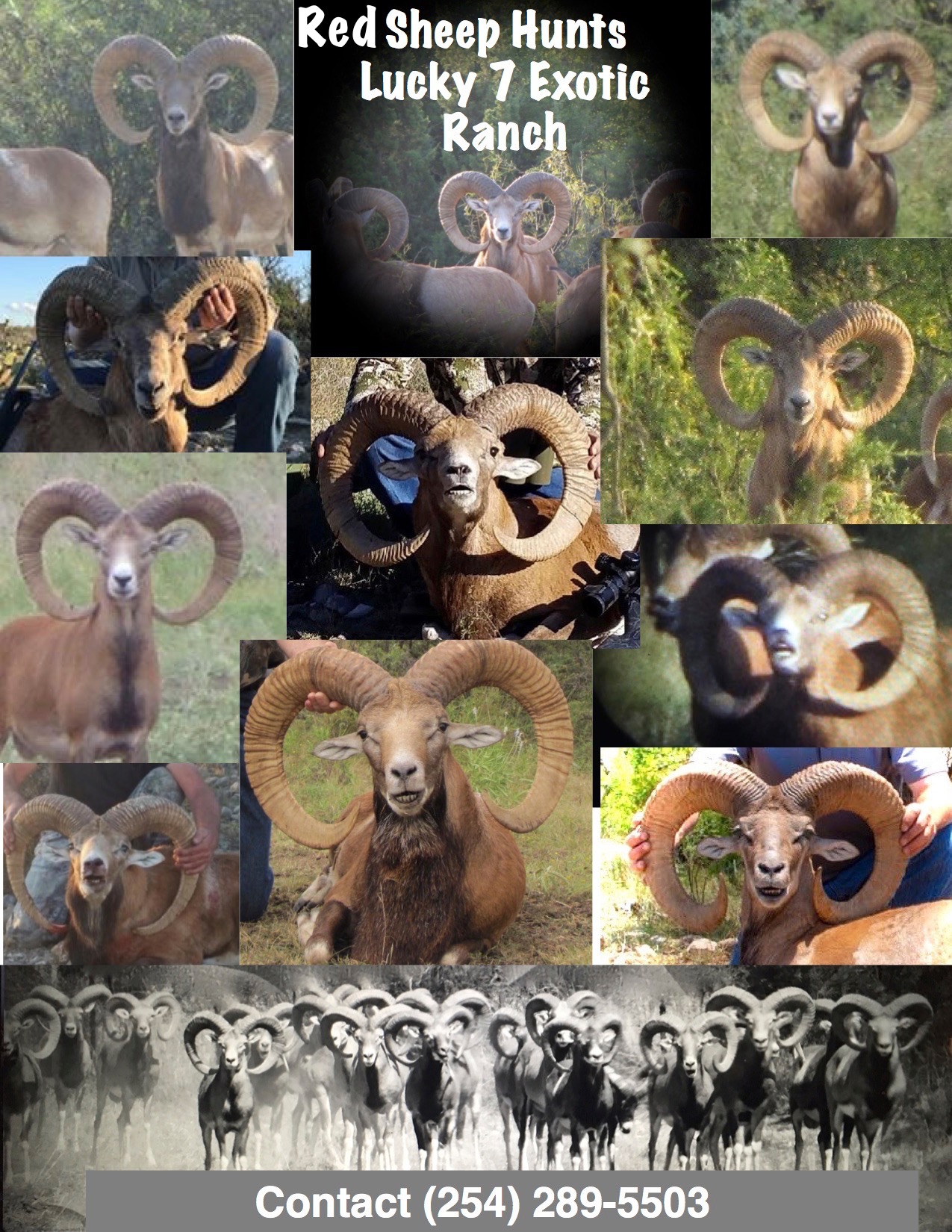 RED SHEEP HUNTING Texas
Shoulder height 20-32 inches. Weight averages 110 pounds, sometimes as much as 150 pounds. The red sheep is believed to be a hybrid between the Armenian mouflon and the Transcaspian urial. As a hybrid, its characteristics will vary. Saddle patch and bib may be present or not, and neck ruff and horn configuration are variable. General color is light brown or tan, with individuals varying from very light grayish-brown to light reddish-brown. Under parts are white.
Red Sheep Hunting Texas consist of Hunts beginning at Daylight, scouting areas known to hold Trophy Rams. Bring your Binoculars, your patients and your accurate choice of weapon. We estimate to have a herd of over 200 self sustaining Red Sheep roaming our 3,000 acre ranch
The Lucky 7 Exotic Ranch has the best trophy quality Red Sheep.
We hold 5 places in the Top 10 record books 
Guide Fee $125/day           Trophy Fee $3,250.00
Lodging & Meals available  $125/night
All pictures taken on the Lucky 7 Click to enlarge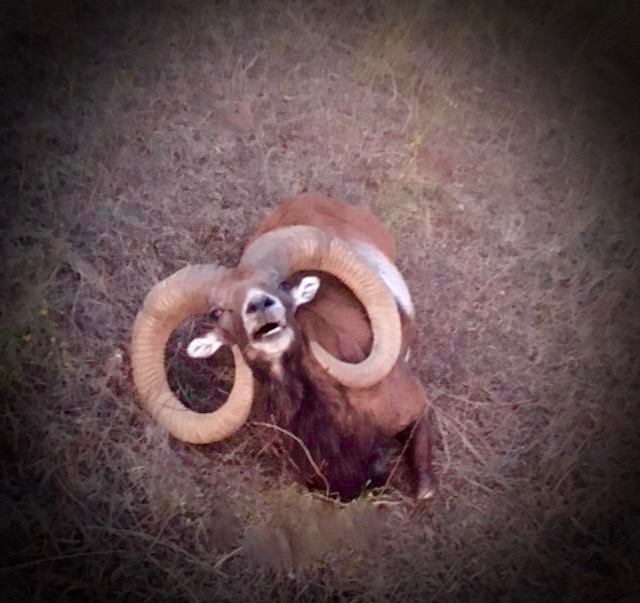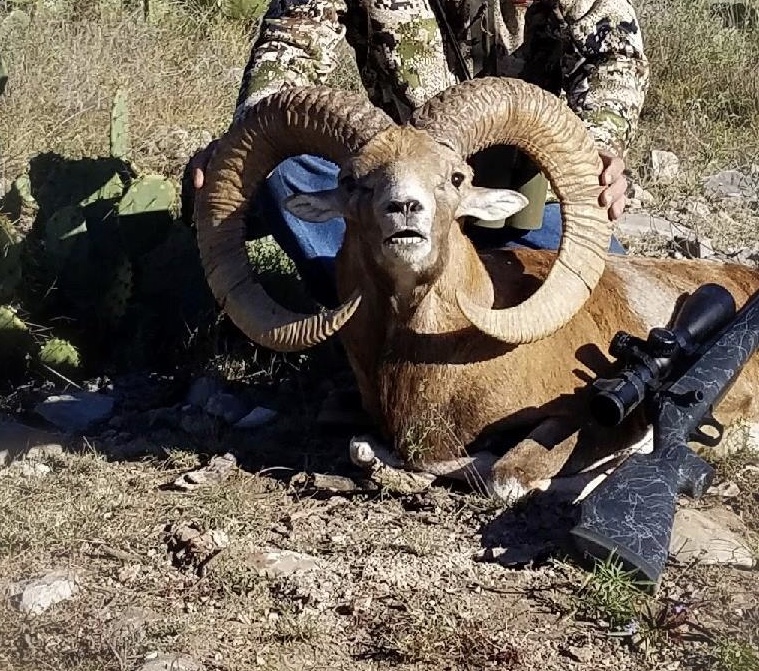 We also offer additional Trophy Ram hunts
Check out our Price List