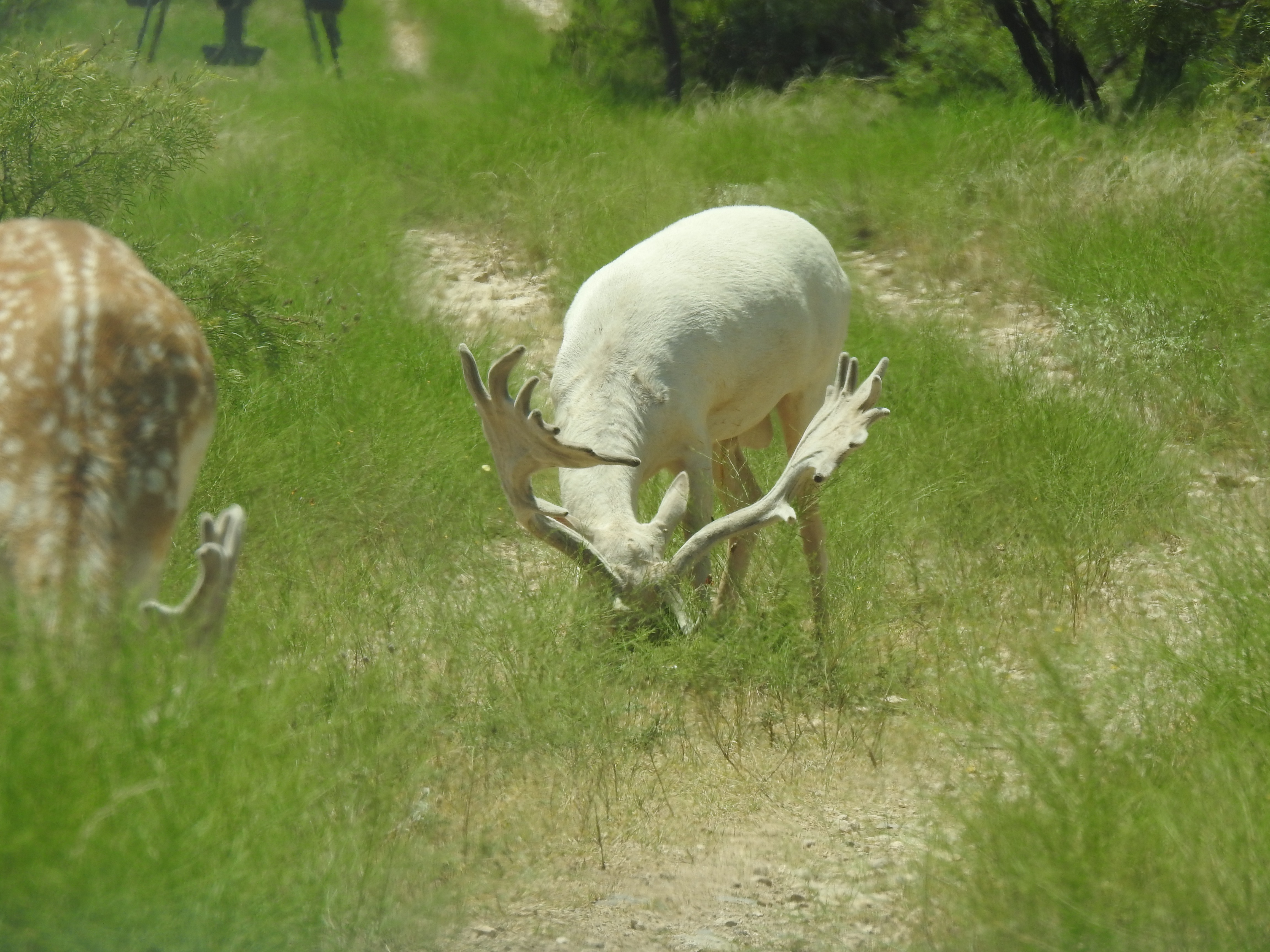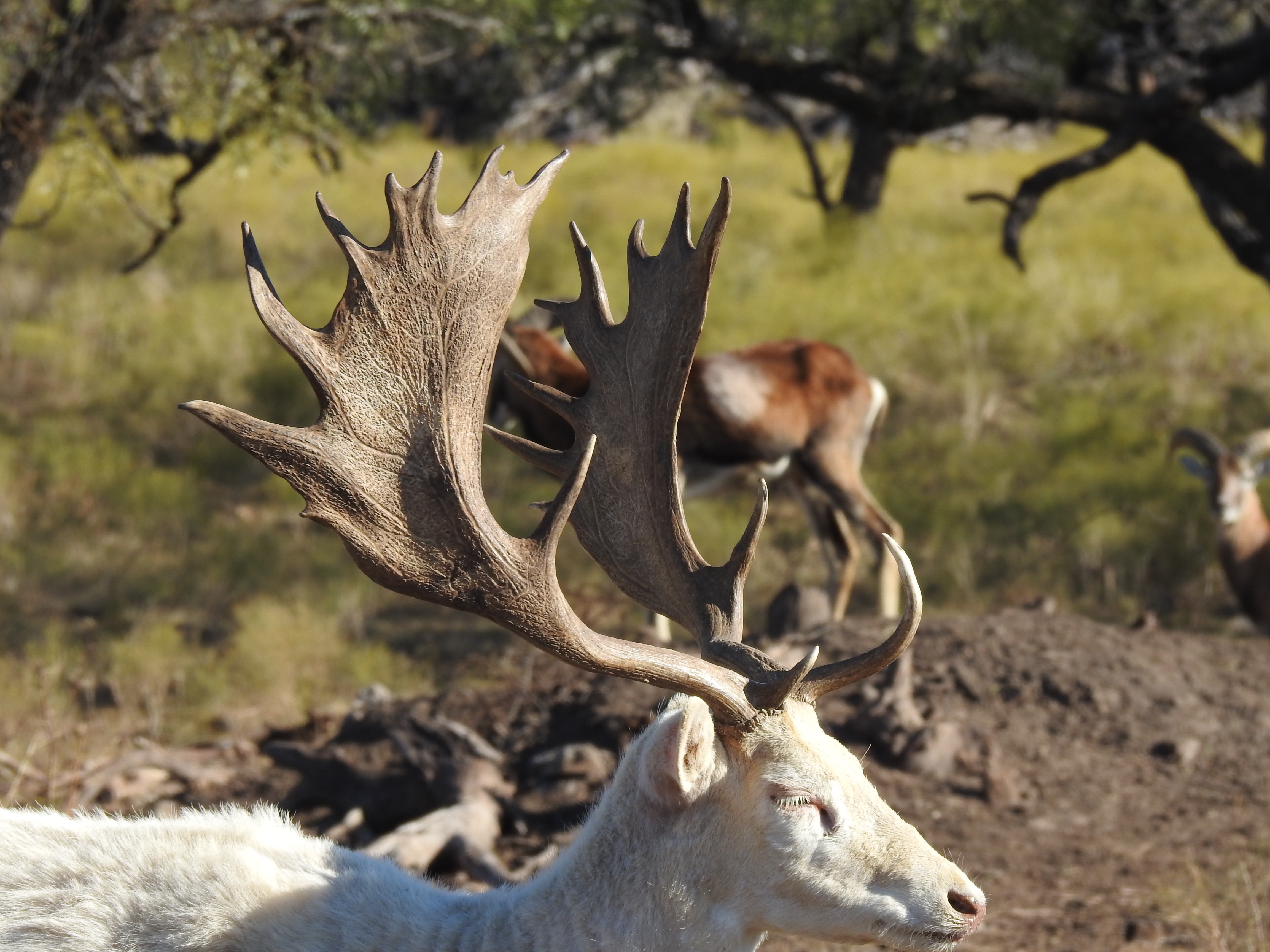 FALLOW DEER HUNTING
Fallow Deer are mostly from the Mediterranean regions of southern Europe they are also the most widespread exotic deer worldwide.
They have a very pronounced Adam's apple. If you can spot an Adam's apple, it's probably a fallow deer! There are three color variations of Fallow Deer; white, tan with white spots, and brownish in color almost to the point of being black.

Fallow bucks have palmated antlers.Fallow have a decent sense of smell and hearing, but very good vision. They have six types of vocalizations: barking, which is an explosive alarm call used by females; bleating, which is produced by females during parturition or with their young; mewing, given by any deer during submission postures; peeping, produced by fawns in distress or contacting their mothers; wailing, an intense distress sound by a fawn older than 2 days; and growling, produced by rutting males.
Fallow Deer Hunting usually begins at daylight where we drive to areas known for Big Fallow Bucks. Our Fallow Deer Hunts are conducted on well established self sustaining herds roaming the Lucky 7 3,000 acre ranch. Glassing, walking and driving may be needed to cover large areas. Once spotted your guide assist you in evaluating the trophy quality and plan the best way to put his client within shooting distance comfortable to the hunter.
Guide Fee $125/day       Trophy Fee $1,750 to $4,500
Lodging & Meals available  $125/night
All photos taken on the Lucky 7