Barasingha Hunt
Lucky 7 Exotic Ranch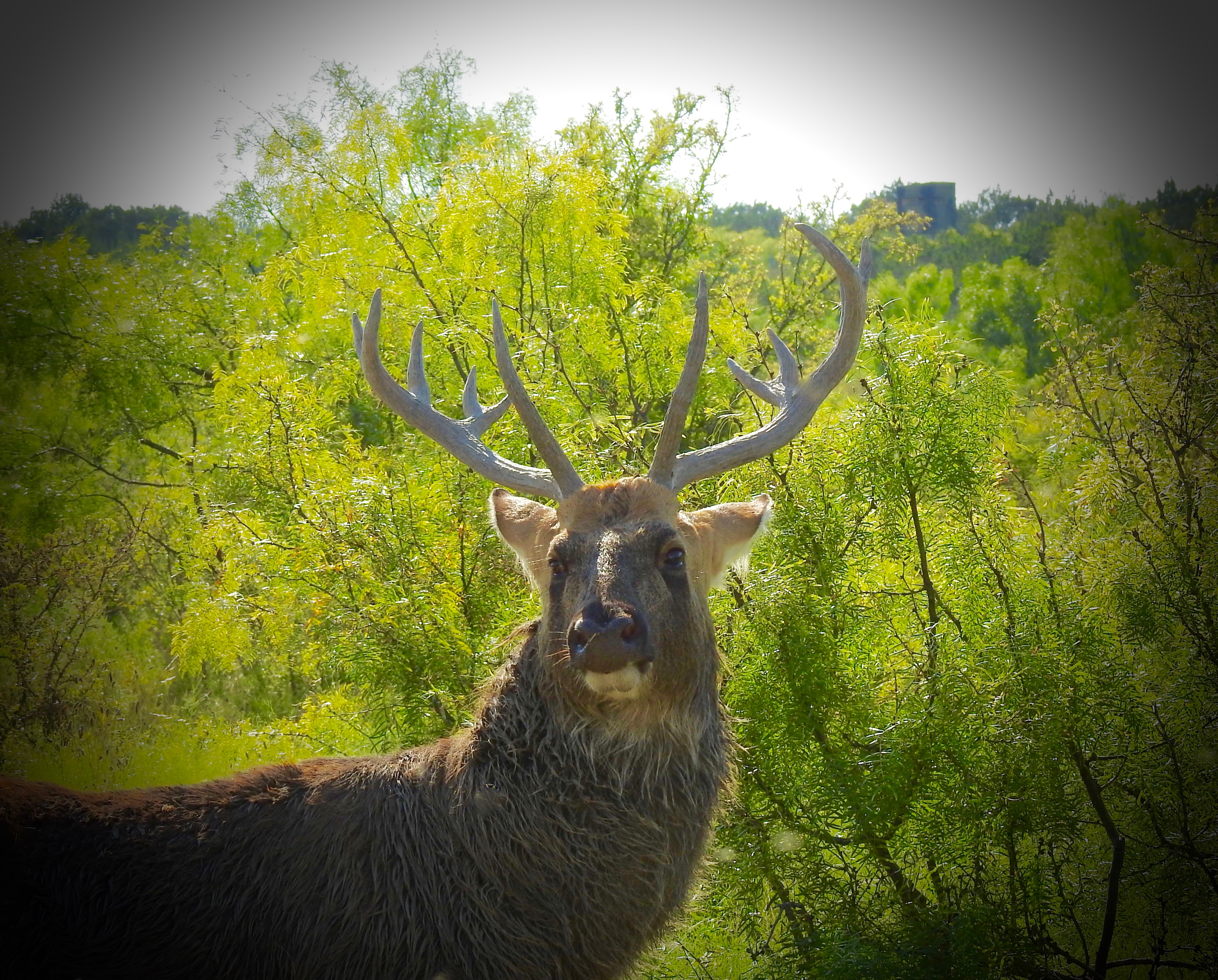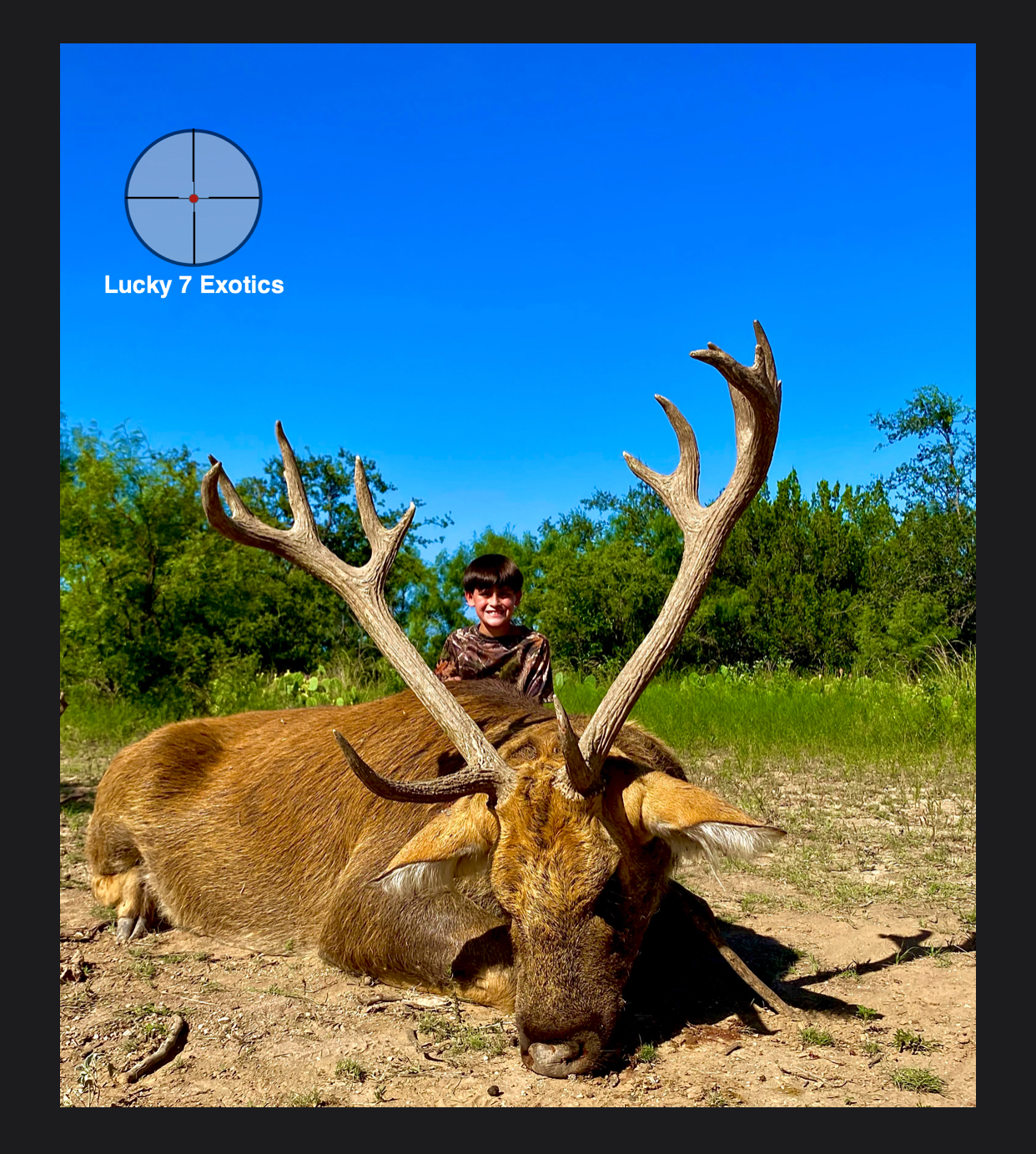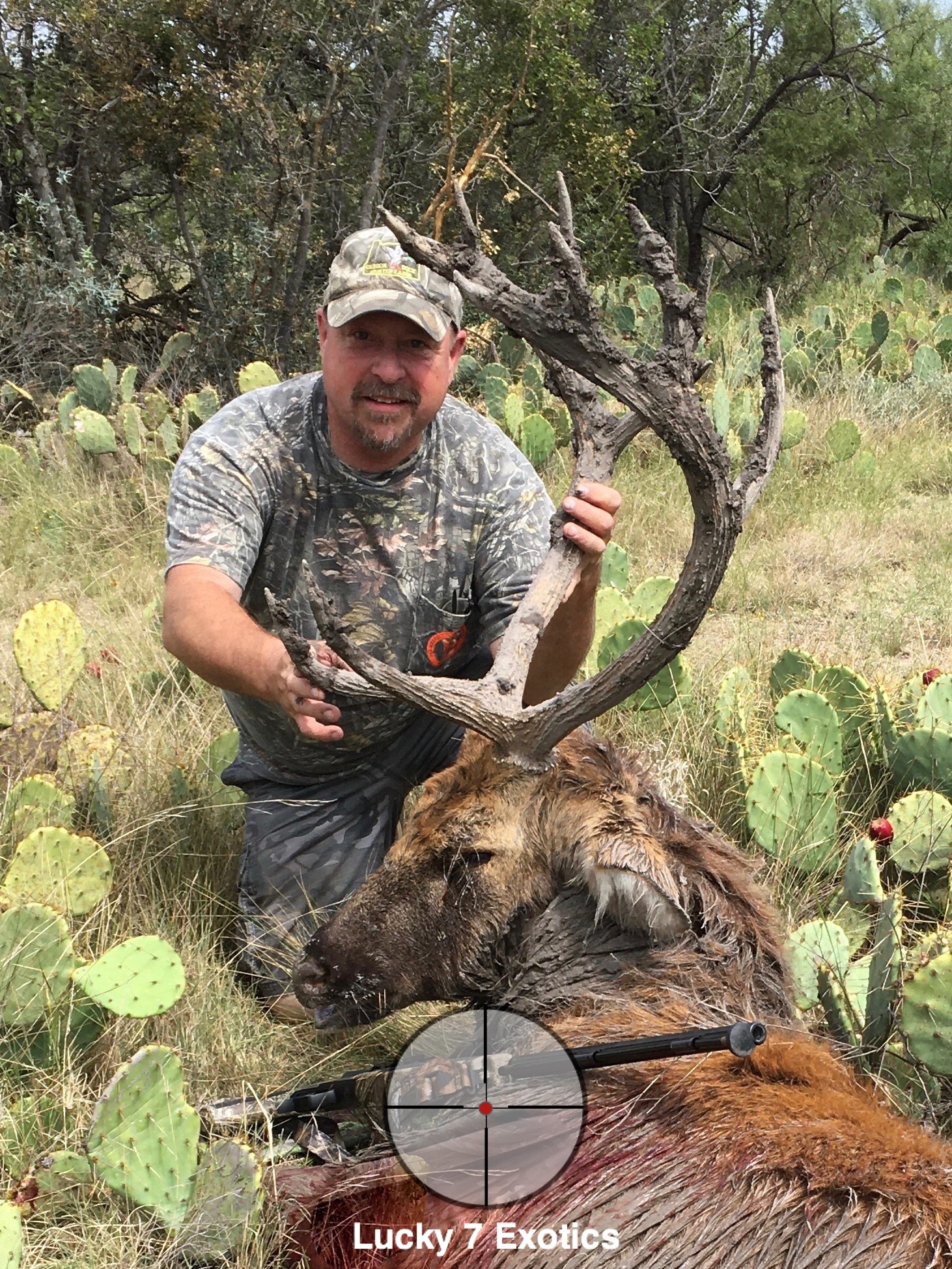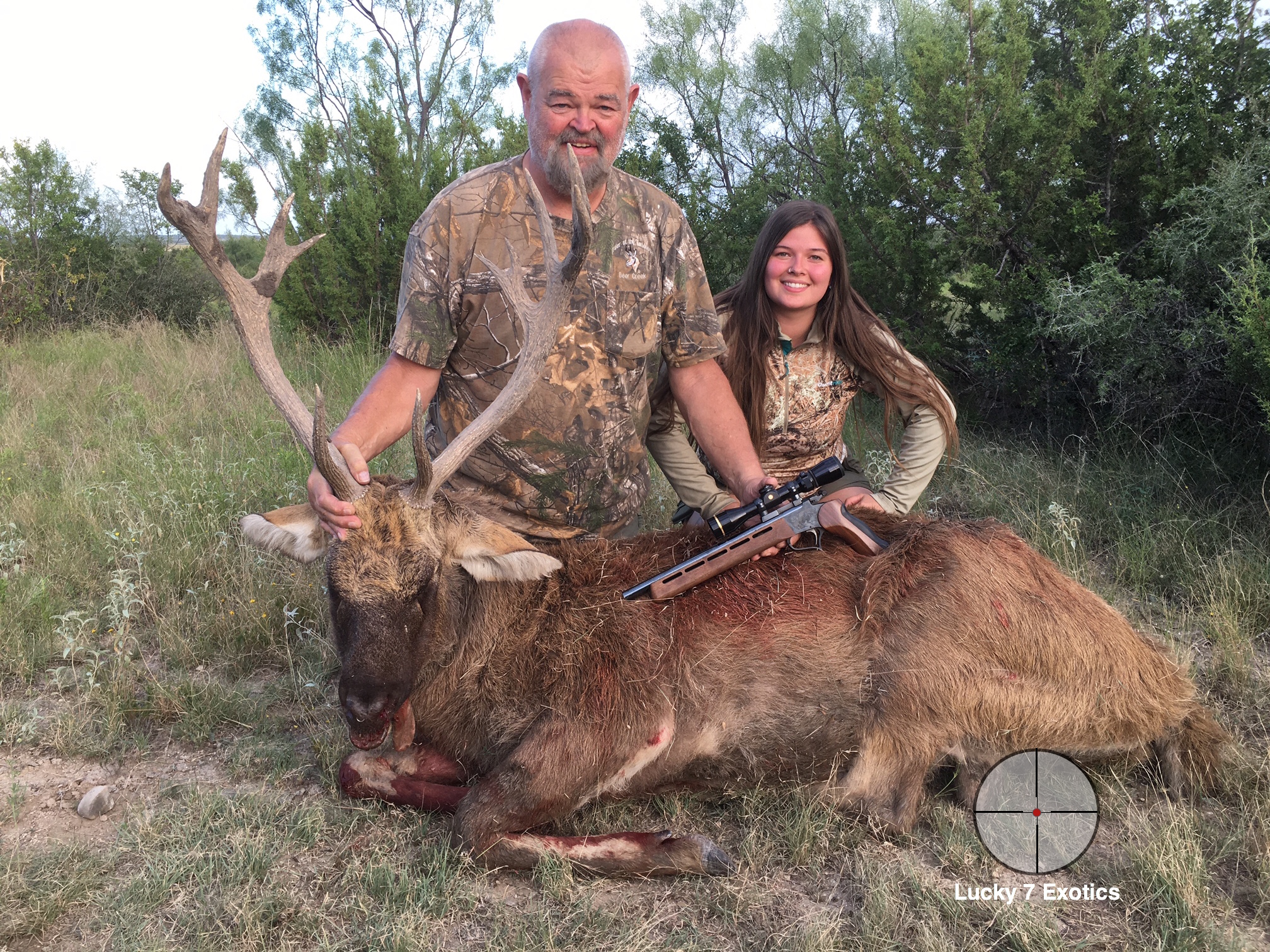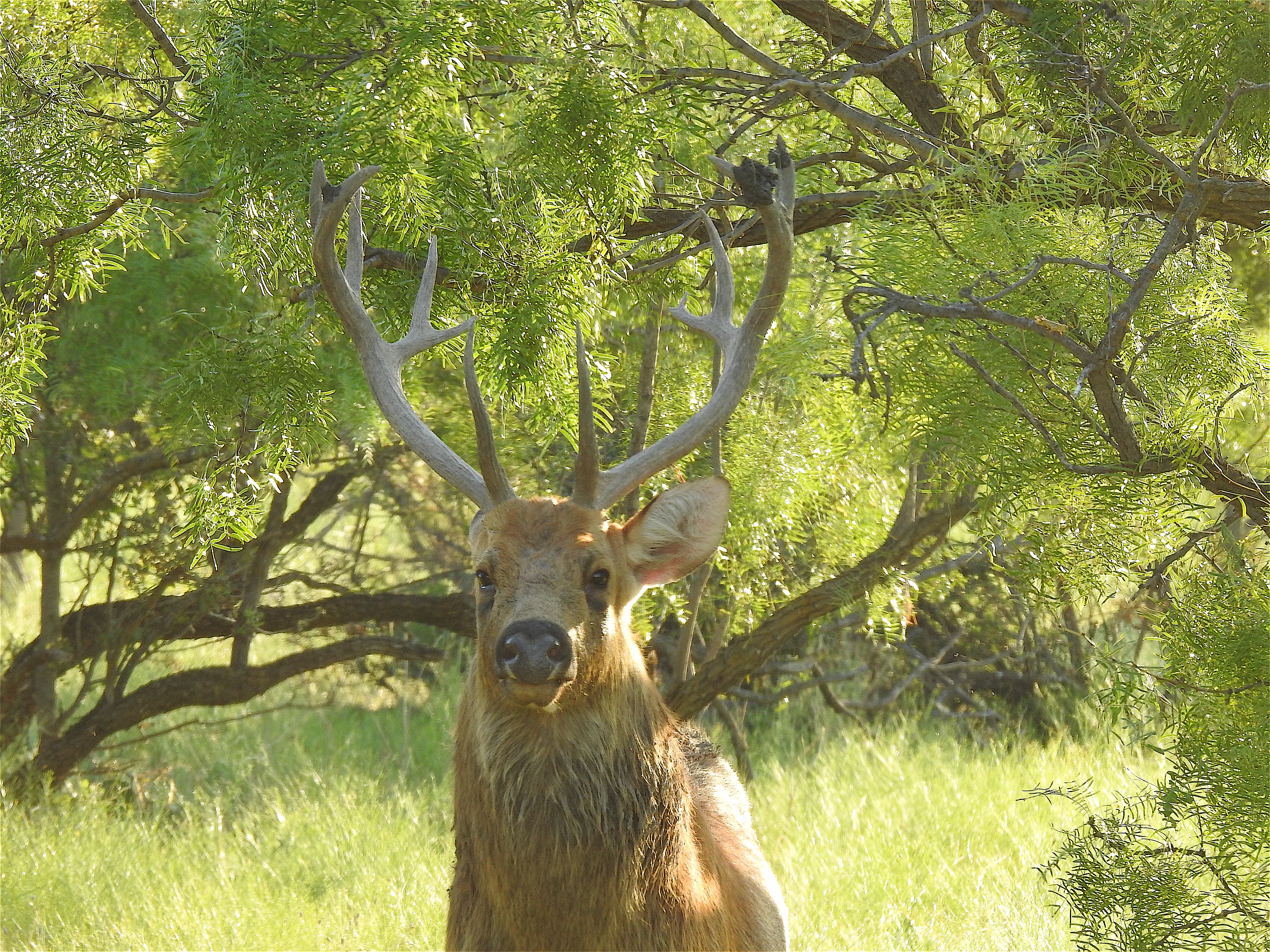 Our Ranch has a great selection of Trophy Swamp Deer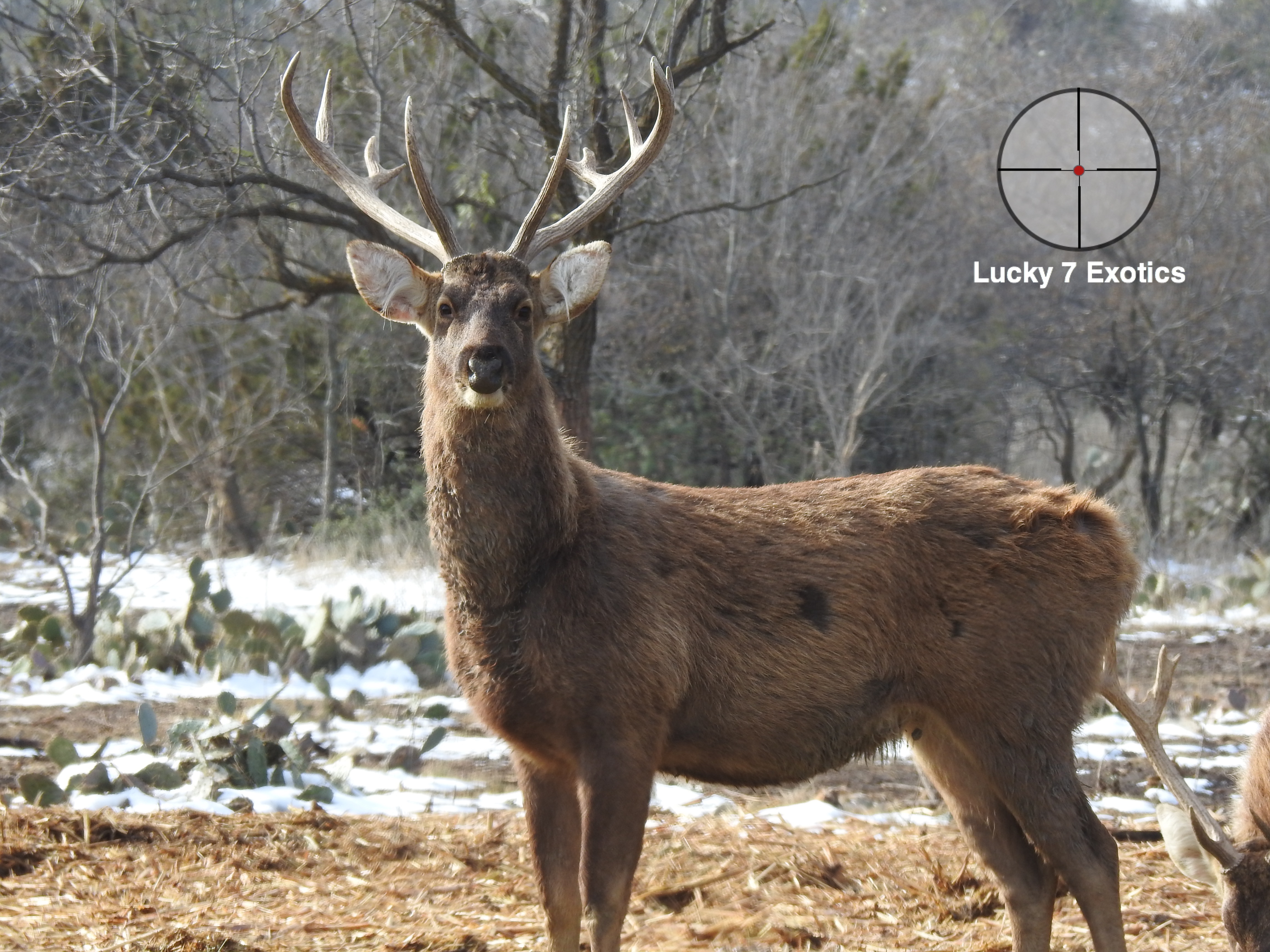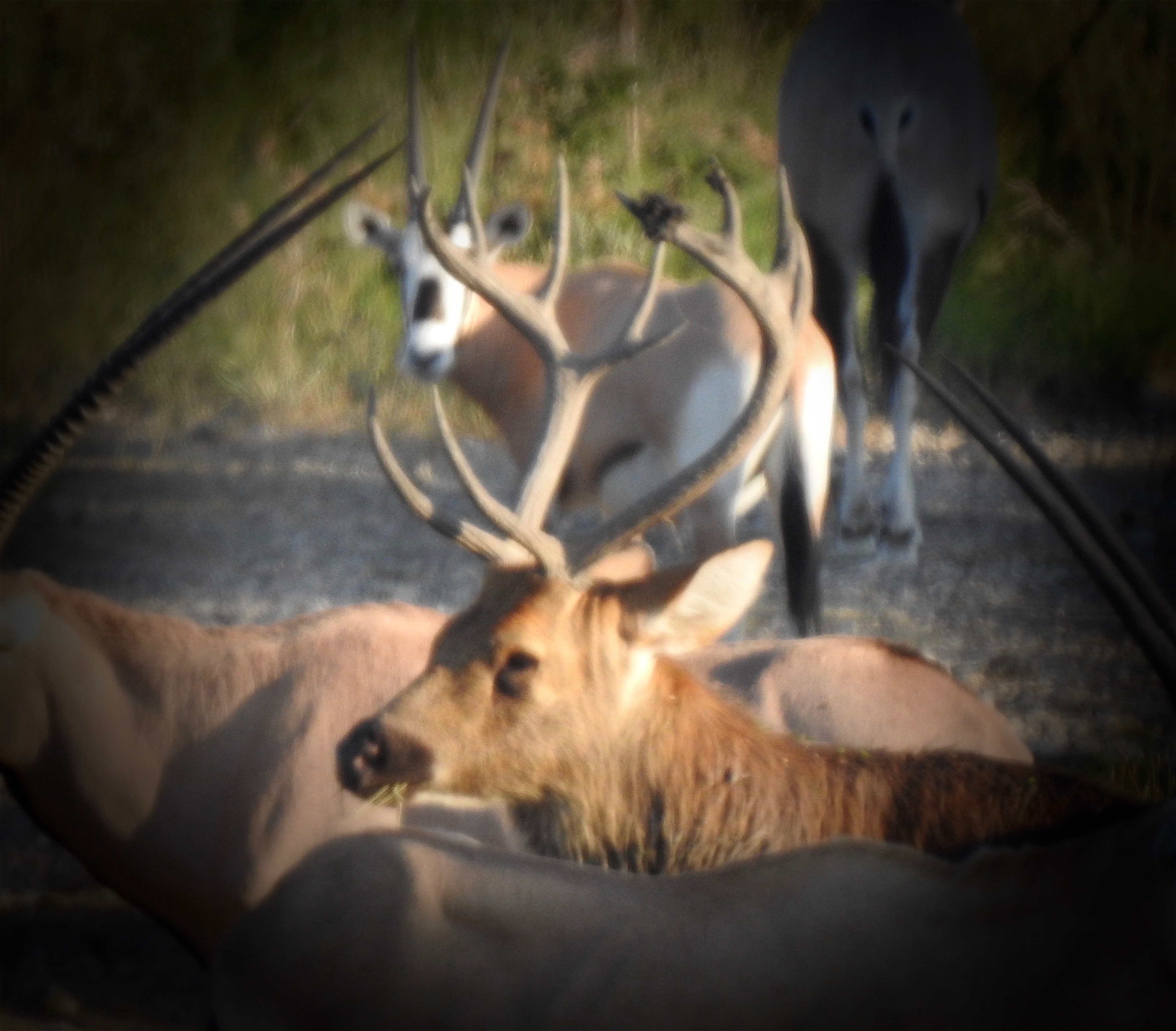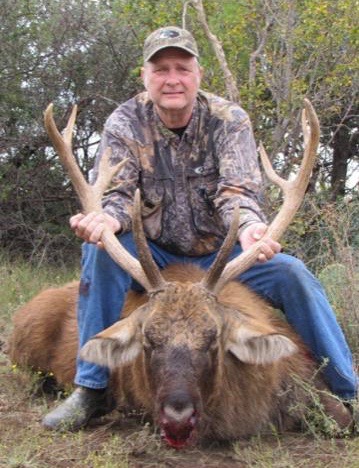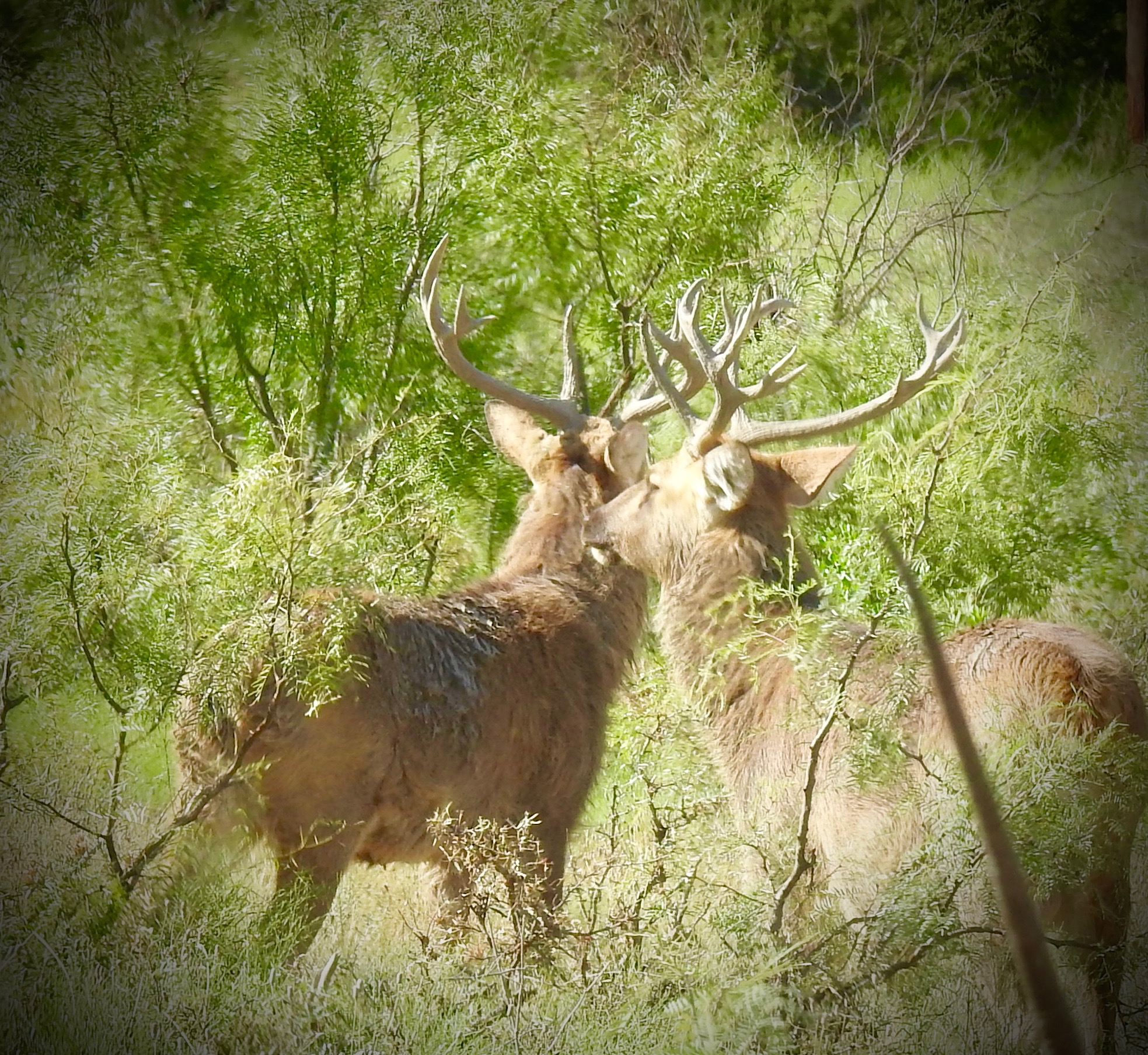 Barasingha Hunts Texas
 Barasingha Hunts Texas also called swamp deer.  Barasingha, meana "twelve-tined.". Mature stags have 10 to 14 tines. 
The Barasingha Deer is a large deer with a shoulder height of 44 to 46 in and a head-to-body length of nearly 6 ft.  Its hair is rather woolly and yellowish brown above but paler below, with white spots along the spine. The throat, belly, inside of the thighs and beneath the tail is white. In summer the coat becomes bright rufous-brown. The neck is maned.
Barasingha Deer can be hunted year round with the best chance of finding a trophy being in Sept-Dec.
All hunts are conducted on well established self sustaining herds roaming the 3,000 acre Lucky 7 Exotic Ranch. Hunts will be conducted Spot & Stalk and or Safari Style. Our professional guides assist each client  in determining Trophy quality.
Stags weigh  (370 to 620 lb). 
The Barasingha love to wallow in swamps and low areas holding water.
FOLLOW US