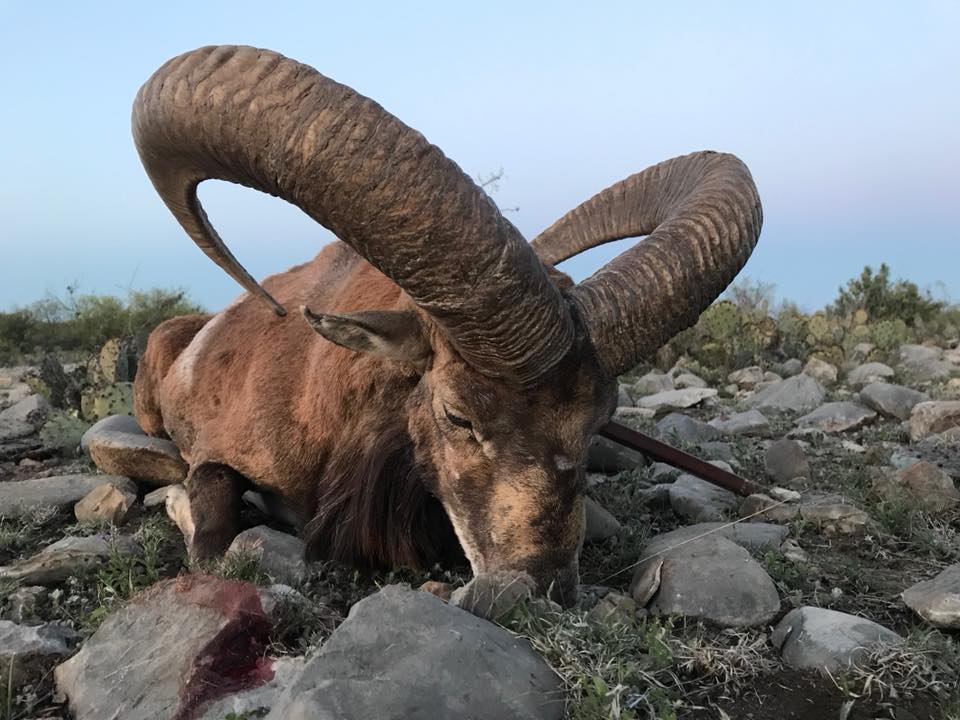 Texas Armenian Mouflon Hunting
Armenian Mouflon Hunting on the Lucky 7 include driving & glassing numerous self sustaining herds. Once spotted your guide will help access the Trophy quality of a Trophy ram. Then a plan will be well thought out to get our Sheep Hunter within range to harvest their Trophy Ram.
The Lucky 7 Ranch has produced the Number 1,2 & 3 World record book Armenian Mouflon rams.
The Armenian Mouflon is a graceful sheep with relatively long, slender legs also known as the Armenian Red Sheep and is native to Iran and Armenia. They display unreal alertness and are extremely wary and run at the slightest disturbance – even from great distances. The Armenian Mouflon's coat pattern is reddish-tan with a narrow grayish-white saddle patch. They have a white belly extending down their legs and their muzzle is white. Their chest is dark brown and there is narrow black band markings on the front of the upper legs. The horns of the Armenian Mouflon curve above and behind the neck and grow 24″ to 29″, with some reaching over 30″ in length. Shoulder height 28-32 inches. Weight 100-140 pounds.
In the last several decades, hunting in Iran for this species has been sporadic, depending on the political climate of Iran. Most of the hunting for the Armenian mouflon occurs in Texas.